CoffeeTalk Review: Dartmouth's Annual Report

It's never a dull day in the Office of the Registrar. At Dartmouth College, Registrar Meredith Braz knows all too well that the many activities and support provided by her office can often go unnoticed. To shine a spotlight on the outputs of her office, Braz has developed an Annual Report of the Registrar's Office to share with administrators across the college.
The most important thing to consider when undertaking an Annual Report, is how to make it tell a story. Braz walked the attendees of May 6th's CoffeeTalk through the 2013-14 Annual Report to illustrate the story she tells about Dartmouth's Office of the Registrar. With everything from Highlights and Goals through to Main Projects and Team shout-outs, Braz' Annual Report provides an easy to read and extremely comprehensive look into the activity of a very busy department.
There are 5 essentials of creating an Annual Report.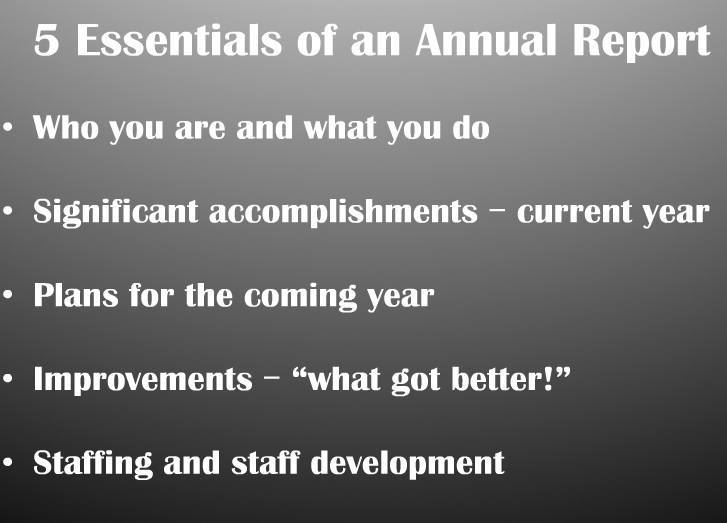 Also key to a successful Annual Report is including data, or statistics, that help paint the picture of the story you are telling.
Braz offers the Dartmouth Annual Report in two versions. First, the more detailed version is made available on the website of the Dartmouth Registrar. An abbreviated one-page version, the Executive Summary, was created to share with other administrators on campus that may not want the level of detail offered in the full-length report.
To learn more about how the Registrar's Office at Dartmouth has successfully created and introduced their Annual Report,  watch the Coffee Talk session!
Search
Let us help you find what you are looking for.