College Match Helps Students Easily Find Colleges
Last week Parchment launched another tool for high school students to help them navigate the tricky college admission waters.  The new tool is called College Match, and it uses the list of postsecondary institutions that students registered on Parchment.com have identified interest in to suggest other schools that they might also like.  It provides an "If you like This, then we think you'll like That" experience that will help students uncover options they may not have considered before.
To make this tool even more valuable, Parchment applies it's College Chances algorithm to predict the students admission chances.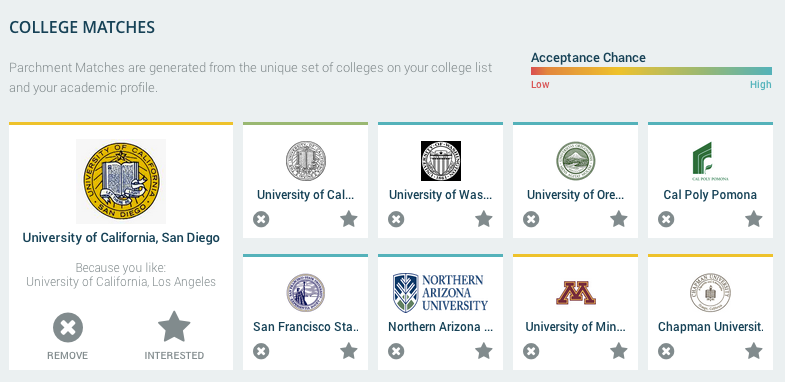 Read more about  College Matches in these articles:
Search
Let us help you find what you are looking for.