Grab a Snack and Join Parchment for a "Brown Bag Break"
On Wednesday, May 6, Parchment introduced a new webinar series titled, "Brown Bag Break". Designed for K12 counselors and administrators, these webinars will be hosted by Parchment high school members and will feature current topics or events related to work of the counseling office.
The first Brown Bag Break focused on a key time of year for counselors – final transcript season. Previously, this time of year included long days and increased stress levels. Not anymore for schools using Parchment!
Shelley Weber Counseling Secretary and Mary Ann Sprague, Principal's Secretary at Chelsea High School in Chelsea, Michigan joined Parchment Account Executive Matt Sterenberg to share their best practices for success during final transcript season.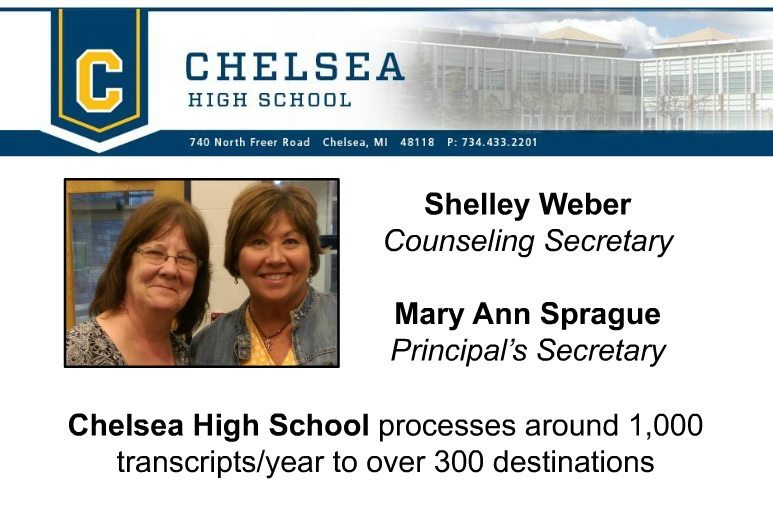 To begin, Matt demonstrated the student ordering experience to provide insight into a process that many counselors may not regularly see. He also shared a few tips and tricks to improve administrative interactions with the Parchment system including signing up for webinars or listening to on-demand recordings of previous webinars.
Following Matt, Shelley and Mary Ann outlined how they prepare for final transcript season. Starting with a registration meeting with the junior class in January, they email Parchment registration codes to the students to get the enrollment process underway. In the fall, during their annual Senior College Application meeting, they tell students to place their transcript request immediately after submitting their application. Finally, during the Senior Graduation Meeting in the Spring, they follow up with how students should send final transcripts through Parchment, the system they have previously used.
To listen to the complete webinar on demand and learn how to best prepare your office for an improved final transcript season, click here.
Search
Let us help you find what you are looking for.