Our BlogThe latest news and information about digital credentials

K12 Newsletter: 3 Things to Know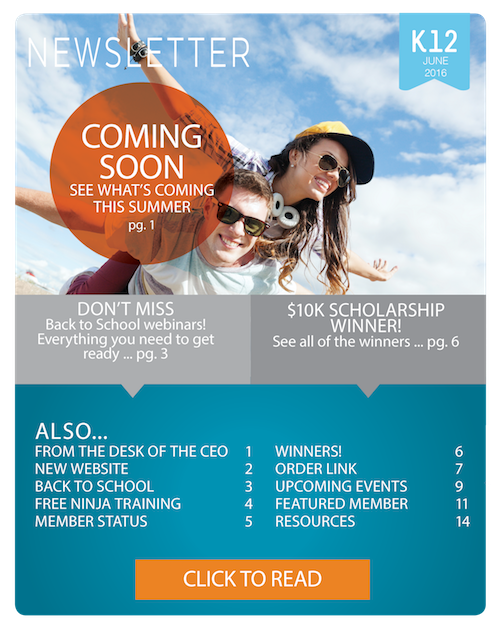 School's out for summer, but we're already working hard to make sure your Fall is Fabulous! This issue of the K12 Newsletter goes over the big projects we're working on so you'll be the smartest kid in class come fall.  Learn more about the updates to our website to make it easier for students to get started in placing their order. Also helping this student problem are step-by-step instructions to get your custom OrderLink in place. Two ways to make your student's experience with Parchment easier!
Also meet the winners of our 2015-16 Member Status program. They've been awesome and so we're rewarding them big time. Check it out to see what they've won!
Finally, if you haven't signed up for Back To School webinars, do it right now. It's the most important part of making sure you're Back to School Ready!
Happy Reading!