Our BlogThe latest news and information about digital credentials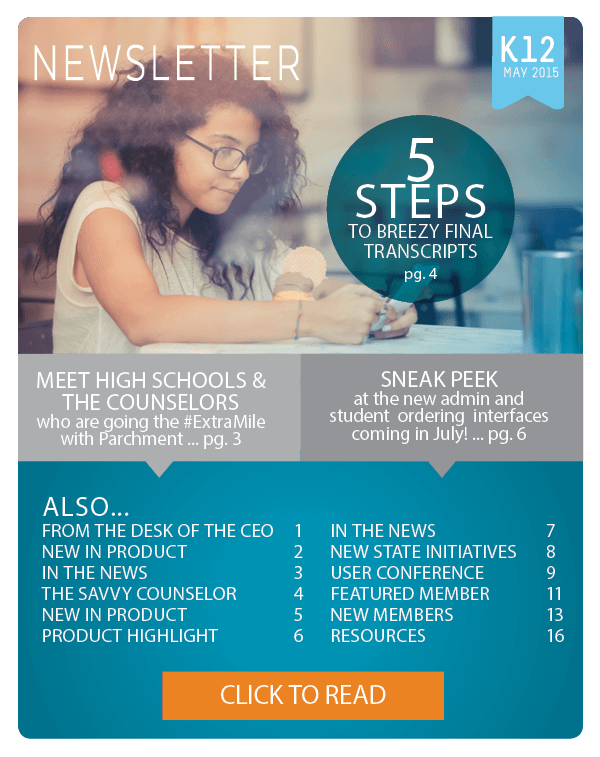 Another rewarding school year is in the books! But wait – before you break for the summer, check out Parchment's quarterly newsletter designed just for the high school counselors and administrators that are committed every day to going the extra mile for students.
Learn about the most advanced academic credential management system, Parchment 7, coming in July. (Don't worry, we have lots of trainings to get you ready!) You can also get tips and tricks to help you through final transcript season, learn about Parchment's redesigned help center and much, much more.
With summer just around the corner, we hope you find time for some well-deserved rest and relaxation!