Parchment Member Directory Is Live!
Remember the rush of excitement you felt when the new phone book was delivered each year?  Did you immediately flip through the pages to ensure your information was correct? We know we did!
It's not a 10-lb. phone book; however, we are proud to introduce the Parchment Member Directory – a complete directory of all active Parchment Send and Receive members, available to Parchment institutional members only. This directory of "active" members is defined by an organization that has exchanged a minimum of five transcripts, or other credentials, within the last 12 months.
Are you a high school guidance counselor wondering if a specific college or university prefers to receive transcripts electronically through the Parchment Exchange? Look no further than the Parchment Member Directory. Are you a university registrar curious about networking with your peers to discuss best practices? Let us know who you'd like to meet within our Member Directory and we are happy to facilitate the introduction.
Unlike the phone books of old that were updated annually, the Parchment Member Directory will be updated monthly, providing members with insights into other institutions active on the Parchment Exchange.
Happy searching!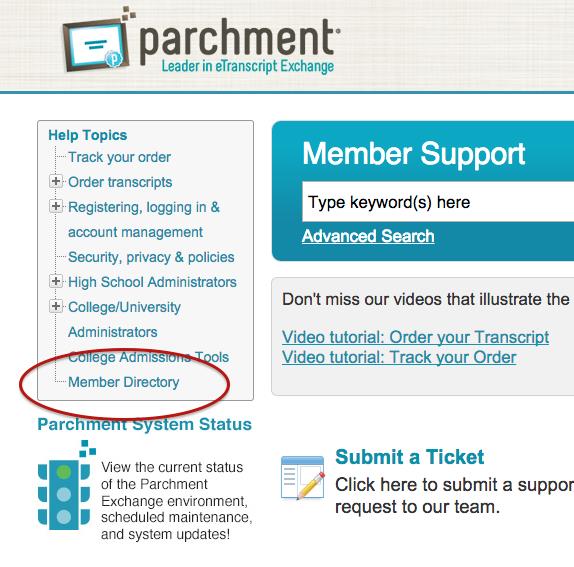 Search
Let us help you find what you are looking for.