Parchment's Rajeev Arora Named to PESC Board of Directors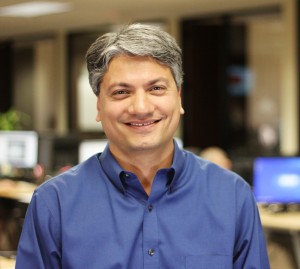 Last week, the P20W Electronic Standards Council (PESC) membership named Parchment's Rajeev Arora as a member of its Board of Directors, effective July 1, 2015. Arora currently serves as Parchment's Senior Vice President of Product where he oversees product management, production services and product engineering.
Established in 1997 and located in Washington, D.C., PESC in a non-profit, community based, 501 (c)(3) umbrella association of data, software and service providers; local, state and federal government agencies; colleges and universities; college and university systems; professional, commercial and non-profit organizations; and national and international non-profit associations and foundations.
Through open and transparent community participation, PESC enables cost-effective connectivity between data systems to accelerate performance and service, to simplify data access and research, and to improve data quality along the education lifecycle.
"I am honored to have the opportunity to serve on the PESC Board of Directors," said Arora, a 13-year veteran of the education technology industry. "At Parchment, we believe in the electronic exchange of academic credentials and PESC is critical to that mission. We've worked to build a robust network of senders and receivers reaching 22% of the secondary learners and 14% of the postsecondary learners in the United States. It is my hope that through PESC, we can transition institutions from their traditional PDF data exchange to machine readable data, like PESC-XML, which would improve the experiences for the learner, the sender and the receiver."
Today Parchment is the only organization to be recognized with the PESC Seal of Approval, recognizing Parchment's implementation of PESC Approved Standards.
Earlier this year, PESC recognized Elon University and Parchment with the PESC Annual Best Practices Award.
Search
Let us help you find what you are looking for.