The Most Awarded eTranscript Solution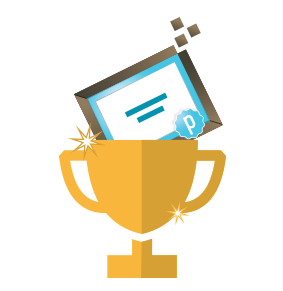 Another academic term is ending, and all over the country students are coming to the end of their academic journey: achieving the  degree they've been chasing for so long.  For us at Parchment, it's a wonderful time of year. We celebrate with students earning these credentials.  We hope that as students move forward to their next step, their credentials provide the opportunities they desire.
Thinking about all of these achievements got me interested in Parchment's credentials.  It's exciting to see such diversity in the range and scope of Parchment's honors!  Parchment is  the preferred eTranscript solution for 12 States, was voted a 2014 University Business Top Product, and is the Patent Owner for the standard "Blue Ribbon Security" Certified PDF Technology.  These and many more honors create a comprehensive foundation and we take pride in the key partnerships and innovations we have achieved over the years.
Take a look at the cataloged list of Parchment's awards here.
But we aren't about to rest on our laurels! We work hard every day to ensure that we make credential exchange easy, intuitive, and innovative. It's our hope that as students head off with their newly minted diplomas, the work we're doing at Parchment will keep their credentials working hard for them for their entire life.
We are proud and humbled to be recognized by our peers and industry experts!
Search
Let us help you find what you are looking for.