Discover the right college for you.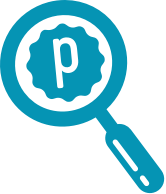 Our free tools are powered by real admissions data.

Personalized college match results
Search for colleges

Get discovered by universities looking for students like you
Sign up for Parchment
I've been using Parchment since I was a junior, and it's really helped me narrow down my college choices. I'm happy to say that it has encouraged me to apply for Cornell University, to which I was accepted in December!

Grace L.
Why Parchment?
A college's acceptance rate tells you about the average applicant's chances of admission. But you aren't the average applicant. To find out what your chances really are, you'd have to get a broad sample of accepted and rejected students at each college. Fortunately, tens of thousands of prior college applicants have generously shared their own admissions results with Parchment, working with us to create a more transparent admissions process.
How do we get these numbers?
Our college predictions, ranking, and recommendations are powered by 765,689 college applications-the largest application database online. With data from thousands of students like you, we create statistical predictions to give you a meaningful estimate of your chances of admission to any college in our database.
Recent Updates
MEGAN991027
: interested in
University of Texas at San Antonio
now
MEGAN991027
: interested in
University of North Texas
now
MEGAN991027
: interested in
Texas State University-San Marcos
now
MEGAN991027
: interested in
Baylor University
now
IN2024
: interested in
University of Southern Indiana
now