BACK
Admissions, K-12
2020 Parchment Connect Goes Virtual for K12 & Admissions (Higher Ed Registrars Event Coming Soon!)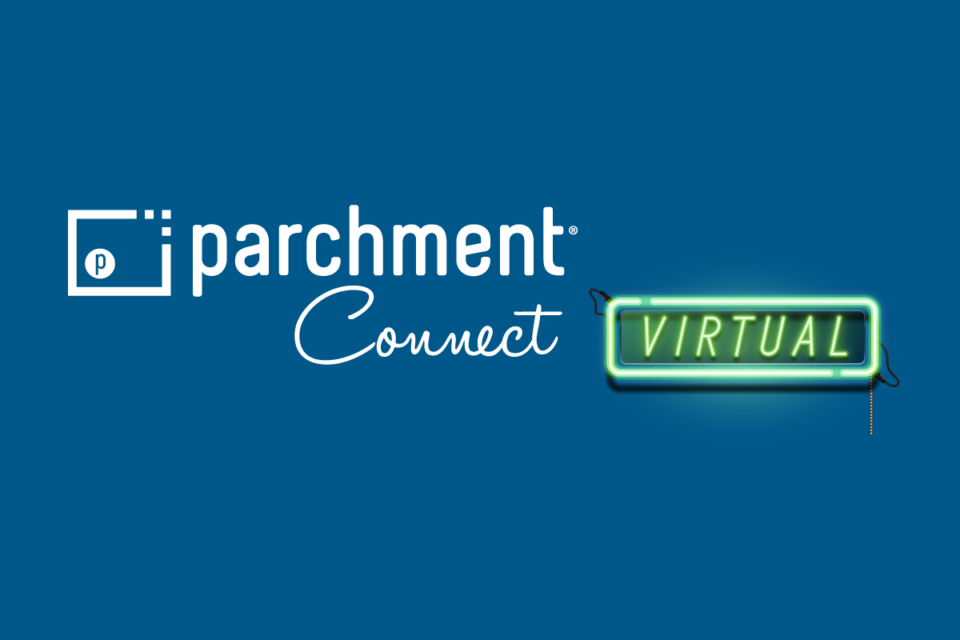 Don't you miss conferences? We sure do! The chance to connect with peers, discover emerging trends and technology, and be inspired by industry-leading speakers. For the past several years, we've brought Parchment Connect to you in your region. Since we can't visit in person this year, we've taken Parchment Connect virtual – and we're doing it twice! On October 14, we are hosting an event for K12 & Admissions professionals. Don't feel left out Registrars! There's an event on the horizon for you on November 19th. Both events are free and open to anyone who wants to join us. 
Why attend? Currently, COVID-19 is top of mind for all of us. So, we're creating a space for you to network with your peers about what you're doing and how other institutions are managing during this complicated time. Here's just a sampling of what you can look forward to at the October 14th event:
New York Times best-selling author Jeffrey Selingo and Parchment CEO Matthew Pittinsky discuss the admission process and how the pandemic has put a new spotlight on what Admissions Offices are really looking at.
"The Parchment Network Enrollment Pathway," where K12 and higher ed panelists share how their intertwined roles facilitate student success.
In "A Hitchhiker's Guide to the Upside Down World of the 2020-2021 Admissions Cycle" participants examine and discuss how to enhance student engagement during the pandemic (and beyond).
Sound good? Wait, there's more! You can also attend breakout sessions about best practices and Parchment product spotlights – and we'll have lots of games and prizes throughout the day.
We understand you're super busy this fall, but we hope you are able to make time to join us, Space is limited. Reserve your spot today!
P.S. Put Parchment Connect Virtual for Higher Ed & Registrars on your calendar for November 19th. Agenda and registration coming soon!
There's always more to learn.
Ready to feel the power of Parchment?
I'm a student or a learner
I work at an institution or business