BACK
K-12
6 Ways Your Life Will Improve With A Comprehensive Student Records Management Platform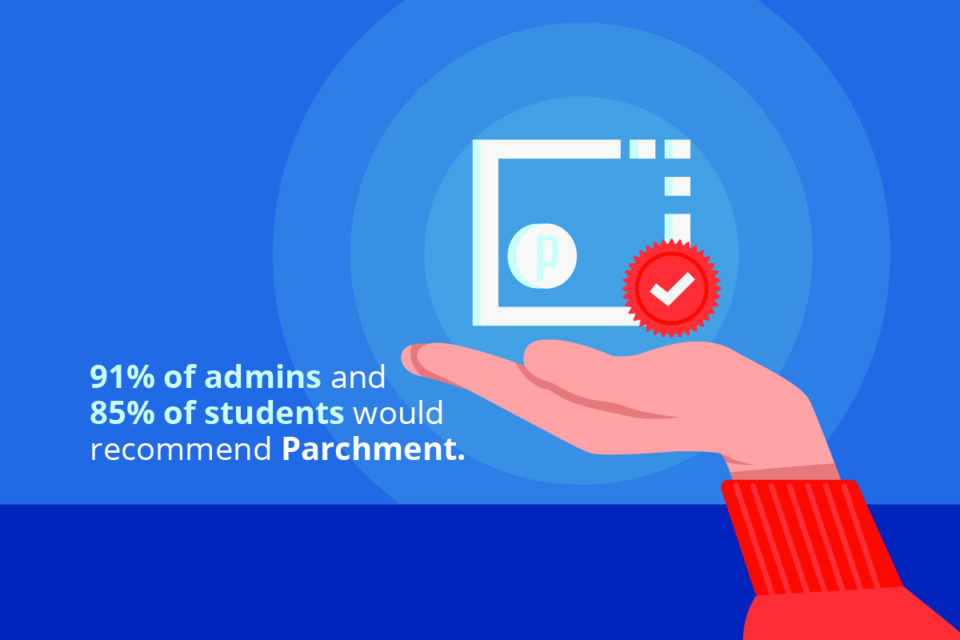 Multiple requesters and even more record types, all managed in a decentralized, largely manual process: It requires more hours than are in your working day – especially when other important matters sit on your plate in addition to student record management.
With over half of our employees coming from the education industry, we feel your pain. And that's why we created a district-wide solution to make record requests and processing less of a headache. And the best part of a comprehensive solution? You get to start wherever you need support most and then we grow with you and your learners. Just need to fulfill alumni transcript requests? You got it. Need a way to process immunization record verifications? We've got you covered. 
Here's a look at the ways a comprehensive student record management system can change your day-to-day world for the better.
1. Working in a digital haven
You know better than anyone how frustrating it is when you get a request and then have to go on a treasure hunt to find the document. Maybe it's in a back room, possibly in the microfiche or somewhere on the school site. Say goodbye to that paper-based, manual process of filling record requests, and get ready to spend far less time with your printer and fax machine.
A comprehensive record management system can help you digitize student records and take the request process online. Students, parents and other third parties can request their records, select destinations and complete payments all in one online session.
2. No more verification requests
We weren't joking when we said you'd spend less time with your fax machine. With Parchment's platform, you can send all verification phone calls and emails our way. We'll handle them online, in a centralized inbox so you have time for the other tasks on your to-do list.
3. Less ringing in your ears
The seemingly endless phone calls with demands like "Where's my transcript?", "I need my transcript right now!" and "Why didn't the college receive my records?" will finally meet their match. Requesters will receive notifications with tracking information, virtually eliminating the need to call your office for updates. What's more, you can now offer students additional record types, such as certificates, immunizations and letters of recommendation. Trust us, they're unlikely to complain about that.
4. Time for a lunch break
With the time saved from automating your student record management processes, you can most certainly make room for your well-deserved lunch hour. And we don't mean a sad lunch at your desk. Treat yourself – and even your team – to a true break from the phone and computer.
5. More time for students
Back from lunch, you'll be ready to focus on your plans for student success. Whether it be through information sessions, one-on-one meetings or another innovative solution, you can provide the support your students need and facilitate a college-bound culture. Now that's what we call time (and money) well spent.
6. One helpline to remember
Working with multiple vendors gets old quickly, especially when you're wasting time figuring out who to call when you encounter an issue. With a district-wide student record management platform provider, you have to rely on only one vendor for help. Parchment's customer support, for instance, earns rave reviews from both ends of the spectrum: 91% of admins and 85% of students would recommend Parchment.
If that all sounds like your ideal Monday to Friday, reach out to Parchment for more information on our end-to-end student record management platform for K-12 districts and high schools. You can even schedule a demo to see the platform in action.
There's always more to learn.
Ready to feel the power of Parchment?
I'm a student or a learner
I work at an institution or business