BACK
Higher Ed
Coping without Commencement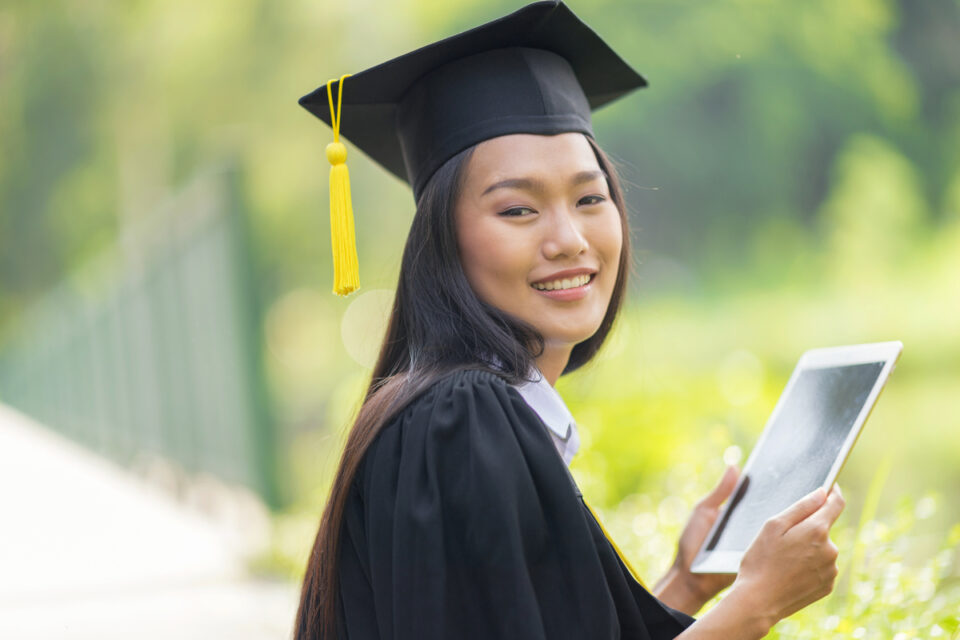 Kevin Martin, Parchment General Manager, Higher Education
Now What? Commencement and Diplomas
The impact of COVID-19 (Coronavirus) on Higher Education is far-reaching and continues to rapidly evolve. The immediate concern for higher ed, much like for any organization, began with the safety and well-being of the community (students, faculty, and staff). Leaders allocated resources to help move students out of campus housing, solidify technical infrastructure to prepare for a distributed workforce, and shift instruction to 100% virtual. With much of that immediate response work in various stages of progress and completion,  institutional leaders are now rapidly turning to a day of celebration: Commencement. 
Perhaps the most symbolically important day in higher education is Commencement. Across the country, institutions are cancelling or postponing their in-person graduation ceremonies to follow shelter-in-place orders and provide for the safety of their community. Although the core of the commencement is often the pomp and circumstance, articles and anecdotes from conversations with institutional leaders confirm that the ceremony is so much more than regalia and stadiums. 
If you're curious how other institutions are honoring their graduates in lieu of an in-person ceremony, check out some of the best ideas our team has heard: 
Make Commencement Virtual
Presciently, in September of 2019 three faculty from the College of Arts and Sciences at Troy University wrote a very informative academic paper on Virtual Graduations to Celebrate Online Students.  One Japanese University even utilized remote-controlled robots to help their students "walk" across the commencement stage. We've heard great things about Marching Order and Stage Clip, which are solutions that can support this initiative. 
Diplomas That Can Be Shared and Cherished For A Lifetime
Whether you are a first- or fifth-generation college graduate, receiving your diploma is exciting and memorable. After all, this credential is a symbol and acknowledgment of your hard work, perseverance, and academic attainment. Physical distancing and closed campuses have forced campus leaders to look for alternative solutions to printing their diplomas on campus and distribute them to graduates at commencement. 
Years ago Dr. Matthew Pittinsky, Chief Executive Officer of Parchment, penned the white paper Extending the Credential Empowering the Learner, in which the Credential Innovation Framework was envisioned. The first phase of that framework is to Go Digital. Back then, for many institutions, digital diplomas were nice to have, but given the abrupt move to fully-online learning and graduation, going digital is now a necessity. 
Parchment pioneered the secure and socially-shareable digital diploma, and on average 75% of diplomas issued through our service are claimed by graduates; check out a few examples here.  Digital Diplomas offer: 
Real-time access for graduates
Portability to share with LinkedIn, Twitter, Facebook, or securing download and share with organizations like the military or their home country for international students
Capability for institutions to share more information about the breadth and depth of student learning outcomes via metadata 
As the leader in comprehensive credential management, higher education institutions come to Parchment first to provide them with these innovative solutions:  
Bhavesh Bambhrolia, University Registrar at Temple University shares that, "Temple University went live with Parchment Award to support digital diplomas and certificates in July 2019, modernizing our credential issuance process and extending the Temple brand. Parchment Award has perfectly suited our vision – providing a secure, scalable, and one-stop digital-first solution our alumni can rely on."
Jennifer McCune, University Registrar at California State University-Bakersfield shared, "Living in a digital world, going live with Parchment Award is one of the best decisions we've made. Students receive their digital diplomas within minutes and can immediately share, be it through social media platforms, emailing family and friends, or attaching it to applications. There's nothing better than watching students proudly show off all the hard work they've put into their academic endeavors."
Socially Engaged and Physically Distanced
As Parchment Member and the host of the AACRAO For the Record Podcast, Doug McKenna, so wisely noted in a recent episode on managing with the crisis, "We are really just physically distanced, but we are trying very hard to remain social in this new paradigm." Technology creates interesting ways to remain connected and social media is a great way to foster a sense of community. 
Students sharing digital diplomas on social media is just one way to tap into this community. Kris McCall from UMGC went on to share that "UMGC's Winter 2019 graduating class was the first to utilize our new process and over 80% of our graduates have claimed their digital diploma. Over the past several weeks we have seen the number of students sharing their accomplishments on social sites increase. We estimate that our graduates' achievements have been viewed by close to 200k friends/co-workers/connections!" 
Consider creating a hashtag specific to your virtual ceremony and asking students to share their thoughts and reflections of their time on-campus on platforms like Twitter, Facebook, and Instagram. 
I know there are a million and one things on the mind of higher education leaders right now. Should you want to talk with us, or connect with one of our Members, don't hesitate to contact me at kevin@parchment.com. I'd be happy to connect with you and share ways we are seeing innovation and action take place in the face of these unprecedented challenges. 
Stay safe, and stay healthy,
Kevin
General Manager, Higher Education
Parchment
There's always more to learn.
Ready to feel the power of Parchment?
I'm a student or a learner
I work at an institution or business