BACK
Higher Ed
COVID-19 and Commencement: What Learners Want. What Schools Are Doing.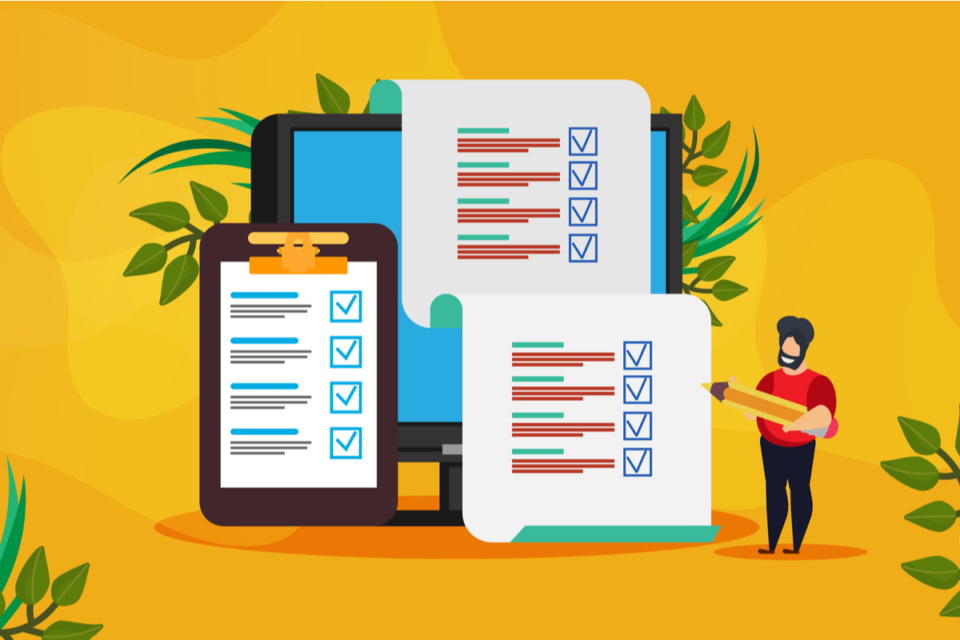 Congratulations to the Class of 2020! Now what? College commencement is a time-honored tradition for graduates and institutions. But what did institutions do in this time of facemasks and social distancing? Did you postpone? Did you cancel entirely? Did you do a virtual commencement? Are things continuing to shift? Deciding what course of action to take is challenging and stressful for all concerned: administrators, instructors, parents, and of course, students.
U.S. News (March 2020) reported that after the CDC released recommendations for crowd compliance to prevent the spread of COVID-19, colleges began announcing changes to commencement plans. In response, petitions and open letters began popping up online. 
Students revealed that while holding graduation ceremonies in the spring might not be safe, the hard work of their class still deserves to be acknowledged at some point through an in-person ceremony. At the same time, many seniors around the country expect to experience their college graduation virtually, as administrators seek to acknowledge students' achievements while keeping their communities safe.
Survey Says …
Recently, Parchment asked over 1000 postsecondary students (who ordered transcripts on parchment.com) about commencement ceremonies and digital diplomas. Here are the results.
What kind of graduation ceremony would you prefer? (862 respondents)
47% – Delay in-person commencement until COVID-19 health and safety risks are resolved
29% – Hold virtual commencement around the same time as original in-person commencement date
12% – Proceed with in-person ceremony date. Cancel commencement if not possible by original date.
Some (12%) said they had no opinion or preference or were not interested in a ceremony.
If you are unable to have an in-person graduation ceremony as planned, what is the aspect of commencement you will miss most? (822 respondents)
66% – Sharing your accomplishments with friends and family
55% – Walking across the stage
50% – Hearing my name read with my graduating class
46% – Getting dressed up in graduation ceremony regalia
43% – Having my friends and family come to campus
42% – Taking pictures around campus
23% – Saying goodbye to friends and professors
14% – Commencement speeches
It bears mentioning that one participant would miss "showing my kids I wasn't absent from their school events for nothing."
Would you be interested in having your institution send you a digital copy of your diploma in addition to your print diploma?  (951 respondents)
What aspects of a digital diploma are the most useful to you? (821 respondents)
33% – Instant access
31% – Ability to store digitally
20% – Security and verification
13% – Social sharing
Others specifically mentioned they wanted the ability to show it to an employer, attach to online job applications, or send it with grad school applications. One wanted the ability to "print non-official copies so my mom can hang it on her wall." A few speculated that a digital diploma was sure to be expensive, or they wanted one only if it was free.
What Others Are Saying
At the end of March, EDUCAUSE conducted what it calls a quick poll of 352 institutions, disclosing that 49% wanted to postpone, 23% haven't made a decision, 14% are planning or intending to plan an online ceremony, 13% are canceling completely, and only 1% will hold a traditional commencement.
Also in March, Campus Technology described how specific colleges and universities are struggling with commencement decisions. While not all institutions that contributed to the article have made a decision, others are postponing until later in the year, combining spring and winter commencements, going virtual, or sending a packet by mail (including a congratulatory letter from the college president, a tribute video, and a commencement program naming the graduates).
Resources for Registrars
Parchment Can Help
We know that 2020 is a unique time that combines pride in your graduates' accomplishments, disappointment that commencement will be different for them (and you), frustration in having to manage all this from home, and stress over the health risks. Remember, we ARE all in this together.
Several of our members have had great success with digital diplomas offered with Parchment Award. If you're interested in hearing more about how we can help students celebrate their accomplishments digitally, send us a note! We'd love to give you more information.
There's always more to learn.
Ready to feel the power of Parchment?
I'm a student or a learner
I work at an institution or business