BACK
Parchment News
Featured Member: Charlotte Melton
[divider-heading]George Washington High School, Danville VA[/divider-heading]

Cancer survivor, George Washington High School alum and former medical records director, Charlotte Melton is instrumental in the lives of her students. As this month's featured member, learn what inspires her and how she's making sure her students are successful.
Tell us a little bit about George Washington High School and your Role
I have been employed with Danville Public Schools since 2001, and have been working at G.W. for 15 years. I am responsible for preparing transcripts and maintaining student records. I oversee the grade reporting process and printing of quarterly report cards. In addition to serving as the school's office manager, I also assist GW Athletics with eligibility verification of student-athletes. I help coordinate graduation, school pictures, and blood drives.
What inspired you to choose a profession in the field of Education?
Being a proud '95 alum of George Washington High School, I wanted the opportunity to give back to the school that prepared me and encouraged me to pursue a career in business. Initially, I was in healthcare as the medical records director for a nursing facility, but after switching to education, I found that having a background in records management definitely prepared me for the task of managing student records.
What do you find most gratifying about the work you do?
I LOVE working at my alma mater and being an alum allows me the opportunity to share my school spirit with the students. I believe it is important to encourage our youth to take part of something bigger than themselves and feel a sense of community. Taking pride in something helps you also have pride in yourself. I'm a breast cancer survivor and when I was diagnosed in 2010, my Eagle family was there for me. Their love, support and encouragement helped me overcome. I am who I am because of time spent in these hallowed halls. Being at GW is gratifying because my goal is to make some kind of impact or impart some little piece of wisdom in my graduating seniors.
How long has George Washington High School been using Parchment and what do you feel are the key benefits of the solution to the institution and its learners?
GW went live with Parchment in June 2016 and having the summer to become acquainted with Parchment was really beneficial. Current and noncurrent learners have the ease of requesting and paying for their transcripts online and tracking their transcripts to their requested institutions. This I have found to be really important in scenarios where a college says they didn't receive a transcript and you can reference that they did, using the DID#.
What advice do you have for institutions new to using Parchment?
EMBRACE CHANGE! I find that the longer a particular system has been in place, the harder it is for some to transition to something new. Yes, the idea of scanning and uploading so many files is daunting, but don't fret! Sketch out a system of archiving noncurrent graduate transcripts, starting with your most recent graduating class. Our school system uses PowerSchool, so exporting student information rosters and transcripts was simple, and the import/upload process to Parchment was expedient. For archived transcripts that are hard copy only, I simply process those on an "as-needed" basis: upload their transcript to Parchment, enter their Learner information, document their file as having been uploaded to Parchment, and back in storage it goes. Now it is permanently archived on Parchment and readily accessible for the next time the Learner needs it. It takes me longer to file back the files I have pulled than it does to scan & upload to Parchment.
How do you inform students about Parchment?
I introduced current learners to Parchment during their first week of school assemblies, mainly focusing on the senior class, but encouraging all students to register and familiarize themselves with Parchment and the transcript ordering process. Instructions on how to request transcripts and links to tutorial videos for Parchment are posted on the GWHS website. "Transcripts are now available ONLINE at Parchment.com" prints on office envelopes, we have flyers on the counter for when we have walk-ins and we refer any callers to Parchment.com. I even have a link in my email signature.
Tell us a little about your life outside work
My husband, Rob, and I have been married for 10 years and we are the proud parents of two children, Bobby, 7 and Samantha, 2. My kids are my life outside of work, and most of my hobbies and interests relate to them. Bobby is my rockstar and inspiration to keep going no matter what the odds. He has a dual-diagnosis of Down Syndrome with Autism and was born with a heart defect called Tetralogy of Fallot, that required bypass surgery when he was seven-days old and open heart repair surgery when he was six-months old. Bobby teaches us to see the world from his perspective and when he lets you behind the veil that separates Bobby from his autism, you are left with a moment so precious, your heart just bursts. Samantha, who is my miracle child after breast cancer and chemotherapy, is your typical two-year old, and my mini-me. Every thing I thought I knew about being a mother was chucked out the window when she came along, but oh my, has she taught me so much about being the mother I was meant to be. I love being their mother and that is my real life's work. In my downtime, I like to curl up with a cup of coffee and a Stephen King novel. I am also quite the Yahtzee player.
Anything else you'd like to share?
Not only am I a Parchment Sender/Institution, I am also a Learner! Being the parent of a child with special needs, enduring my life experiences, and loving my job at GW has inspired me to further my education and career. I am pursuing my Master's in Counseling with Licensure, so I can one day become a GWHS guidance counselor.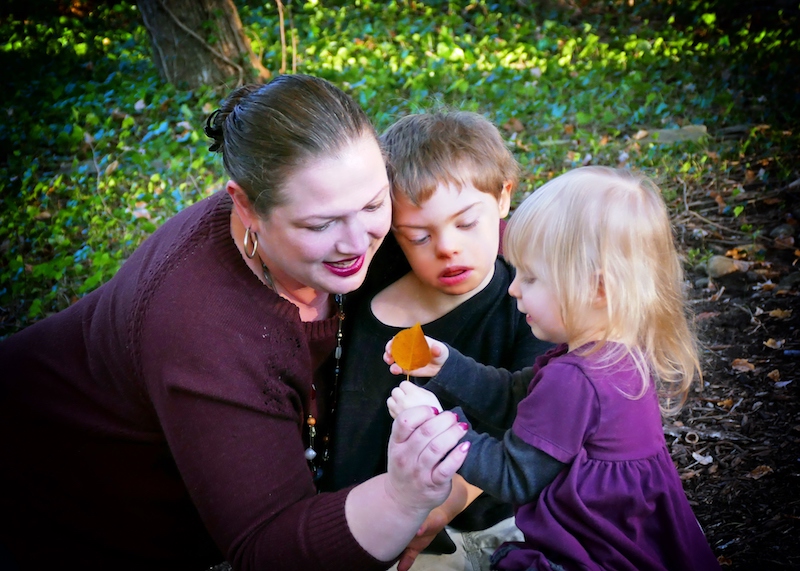 We're so happy that Charlotte and the rest of the George Washington High School team are Parchment members! Meet more members of the Parchment family every month in our Newsletters.
If you'd like to suggest a friend or colleague for us to highlight, please let your Account Executive know!
There's always more to learn.
Ready to feel the power of Parchment?
I'm a student or a learner
I work at an institution or business