BACK
Higher Ed
Here's Why Parchment + PeopleSoft Is Your Answer For Transcript Requests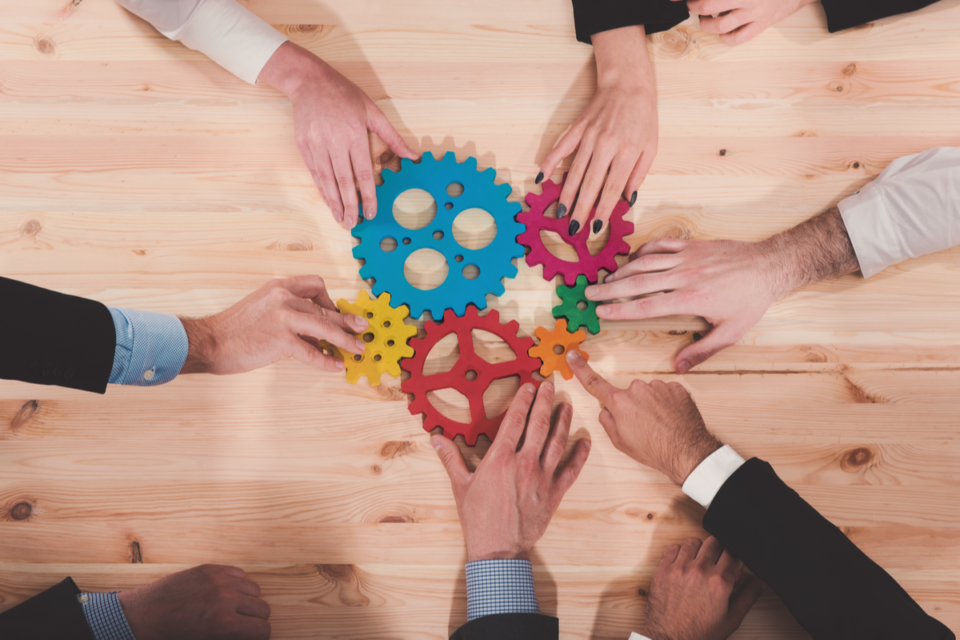 Did you know? Parchment is the one and only PeopleSoft OVI Certified electronic transcript provider. That means have a PeopleSoft integration and we can provide all the best-in-class features of Parchment Send. We're pretty proud of this accomplishment.
Here's what Parchment's Oracle Validated Integration with PeopleSoft Campus Solutions means for your SIS and transcript request process: Prefer an infographic?
The PeopleSoft integration details
The Parchment Transcript Automation Integration provides several benefits and necessities, including:
Integration with your institution's current student pass-through authentication.
Real-time authentication of alumni and self-registering students with Search Match.
Transcript service indicator checks to catch anything that may prevent credential ordering.
Automated processing of print and digital transcript requests.
Support for inCommon and SAML.
Paper transcript fulfillment from your office or Parchment's secure print facility.
Support for existing data process without disrupting trading partners.
The process works like this: Parchment Send provides a simple online process for students to request transcripts. The OVI integration then uses real-time web services through the PeopleSoft Integration Broker to authenticate students and notify them of any transcript-impacting service indicators. When all is good, the system inserts a PESC standard transcript request into the baseline PeopleSoft Campus Solutions process. Parchment delivers a package with an app-engine, which uses PeopleSoft-delivered objects to create the transcript in XML publisher – all done without any involvement on your end.
Side note: We can tweak the process if your school uses a legacy transcript engine or works outside of the XML publisher.
The ease of setup
The steps to your SIS integration are easy, and you'll have Parchment's support the entire way. It starts with the kickoff, and then we'll match our best practices in registrar workflows with your needs and preferences during the design stage. From there, we configure or modify the connector and train your team. Next up is testing before complete deployment. We can complete the integration on-site or remotely – the choice is yours.
The gold standard for working with PeopleSoft
Not only has Parchment been partners with Oracle since 2010, but our validated integration earned the gold certification in 2013. Plus, you'll be in good company. Parchment connects you to a nationwide network of over 60 PeopleSoft institutions, representing over 1.1 million students and processing over 1.4 million document requests annually. Notable mentions include the University of Minnesota, Northwestern, Cornell, University of Colorado, Penn State, Rochester Institute of Technology, University of Central Florida, Arizona State, Syracuse, UMass, and Emory.
The Parchment difference
Along with the gold standard in PeopleSoft integration, Parchment Send is a solution that covers all of your standard transcript workflows, providing the tools for efficient, automated and hands-free transcript processing.
The baseline solution includes a branded student experience, third-party ordering, international and overnight delivery, tracking information and flexible pricing configurations. Plus, a comprehensive delivery network of over 5,500 admissions offices and employers means your students will have high chances of finding their desired destinations in the Parchment Network. Parchment also offers industry-leading unified registrar and admissions analytics, elevated security measures and compliance with relevant standards and policies.
With Parchment, you get all the benefits of a comprehensive transcript service plus PeopleSoft integration for an easy as 1-2-3 experience for your registrar team.
There's always more to learn.
Ready to feel the power of Parchment?
I'm a student or a learner
I work at an institution or business