BACK
Admissions, Higher Ed, Pathways
How to Offset Enrollment Declines Through Collaboration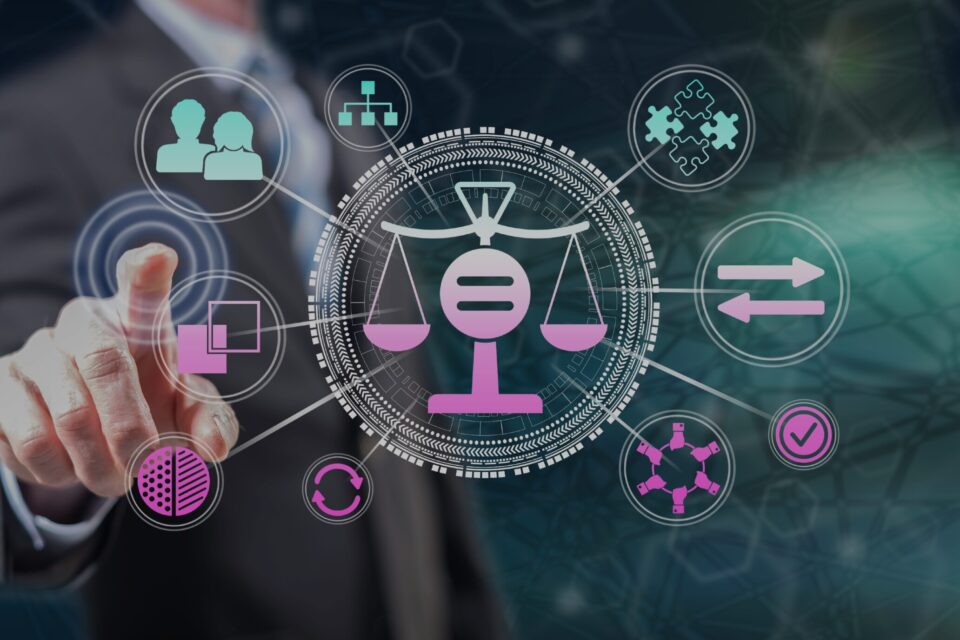 It's no secret that higher education enrollment has been declining. Despite recent good news about first-year enrollment, experts have talked about the looming enrollment cliff for years. But when the pandemic hit in early 2020, enrollment declines in higher ed accelerated, leaving many colleges and universities struggling to stay afloat. In an effort to offset decreasing numbers of students, many of these institutions reduced the number of sections, courses, and programs they offered, leaving students struggling to find the courses they needed to stay on track to complete their degree on time. Couple that with rising inflation, the credit loss students experience when transferring institutions, and the access challenges facing many students, and the picture becomes even more bleak.
The Unfortunate Reality of Enrollment Declines in Higher Ed
While this year's application reports look more promising and Fall 2022 enrollment saw a slight increase in some areas, the reality is that, today, fewer students are pursuing a higher education degree. In Spring 2023, National Student Clearinghouse Research Center (NSCRC) reported enrollment remained relatively flat (-0.2%) compared to Spring 2022. However, enrollments still remain down from pre-pandemic levels, with 1.09 million fewer students overall.
Small institutions, temporarily boosted by federal funding during the pandemic, are being hit especially hard by enrollment declines, with a number already announcing they will close their doors. And many experts predict others will soon follow suit, leaving many institutions wondering what to do next. They are realizing that the strategies they employed in the past are less effective today, and to survive, they must look at strategies that span beyond their campus walls.
Collaborative Strategies to Overcome Enrollment Declines in Higher Ed
While collaboration is common practice in higher education, collaboration when it comes to overcoming enrollment challenges is not. But many institutions are realizing that instead of competing for students, perhaps they should explore sharing those students through initiatives that focus on collaboration, not competition. It's a mindset shift, but an important one as enrollments continue to decline.
Collaborative initiatives like course sharing offer colleges of all sizes an innovative way to become more efficient, boost enrollment, and survive. Paired with other collaborative initiatives such as improving transfer credit practices and dual enrollment, colleges can bolster fledging enrollments while boosting student access and success.
Course Sharing
Course sharing offers colleges a way to collaborate and serve students together, allowing both institutions to benefit. It's an alternative for colleges who need to offset enrollment declines by reducing the number of sections or courses they offer to their students. Through collaborative partnerships with like-minded institutions, students can take the courses they need at a partner institution, confident that the credits will transfer back to their home institution and count towards their degree. These partnerships benefit both students and the institutions. Students benefit from greater access to courses and the ability to find the course they need, when they need it. And institutions fill empty seats in their in-person or virtual classrooms. 
Transfer Articulation
Improving the processes for transferring credits, another collaborative strategy, removes friction, making it easier for students to chart a path that ensures the courses they are taking will transfer to the institution they wish to attend. This strategy is important because the reality is, most students will attend more than one institution. According to our recent survey of current students and recent graduates, one in two students transferred institutions.
By making equivalencies more transparent, students, and the counselors and advisors who support them, can make more informed decisions about their educational journey. This strategy is particularly effective for students who start their educational journey at a 2-year institution with the goal of transferring to a 4-year institution to complete their degree.
Dual Enrollment
Dual enrollment is the one bright spot in the enrollment story. Dual enrollment is actually on the rise, offering high school students the opportunity to take college courses that will ultimately count towards their degree while finishing their high school diploma. In fact, NSCRC cites dual enrollment as a contributor to slight increase in community college enrollment (0.5%) in Spring 2023. Collaboration between colleges and local high schools allows students to benefit from the ability to jump start their college career. Institutions benefit as well. In 2019, dual-enrolled students accounted for 16% of community college students nationwide. By late 2022, dual-enrolled students in some states, such as Iowa, accounted for up to 45% of community college students. These increases are providing the boosts needed to offset enrollment gaps.
Innovative Technology That Supports Collaboration
Underpinning each of these strategies is innovative technology designed to support student mobility. Using the Parchment Pathways suite of solutions, institutions can share courses, improve transfer credit practices, and deliver a more seamless and efficient dual enrollment experience. With a single, comprehensive solution that connects student and transcript data across initiatives and institutions, higher-ed leaders can streamline administrative workflows, while better meeting the needs of today's modern student.
---
As colleges and universities continue to struggle in the wake of enrollment declines in higher education, these three strategies offer new ways for institutions to boost enrollment, smooth the process for transferring credits, and improve access. And that's a win for students and institutions alike. To discover how Parchment's Pathways solutions can help you offset enrollment declines through collaboration, let's talk.
There's always more to learn.
Ready to feel the power of Parchment?
I'm a student or a learner
Order