BACK
Parchment News
K12 Counselors, Get Ready for Summer in Four Simple Steps
School's … Out … For … Summer! (Almost.)
But before you take your well-deserved break, we recommend you complete these four easy tasks.
Update the information for all the administrators on your account. New staff member? Someone leaving or moving to a new position? Get that squared away before you hit the pool!
Watch our two-minute video about the latest upgrades for Parchment 7. Hint: Parchment will now support ALL your academic records (letters of recommendation, immunization records, verifications and more). Plus we've enhanced the look, feel and functionality of the product.
Sign up for a one-hour training session. We know this is an extremely busy time for you. That's why we're offering a flexible training schedule, with dates added weekly. If you have time now, we're here. If you have to wait until after summer, we'll be available then, too, to ensure a successful transition to the new system.
Make it really easy for your students to order by putting the OrderLink on your page. Visit the Parchment help center for step-by-step instructions: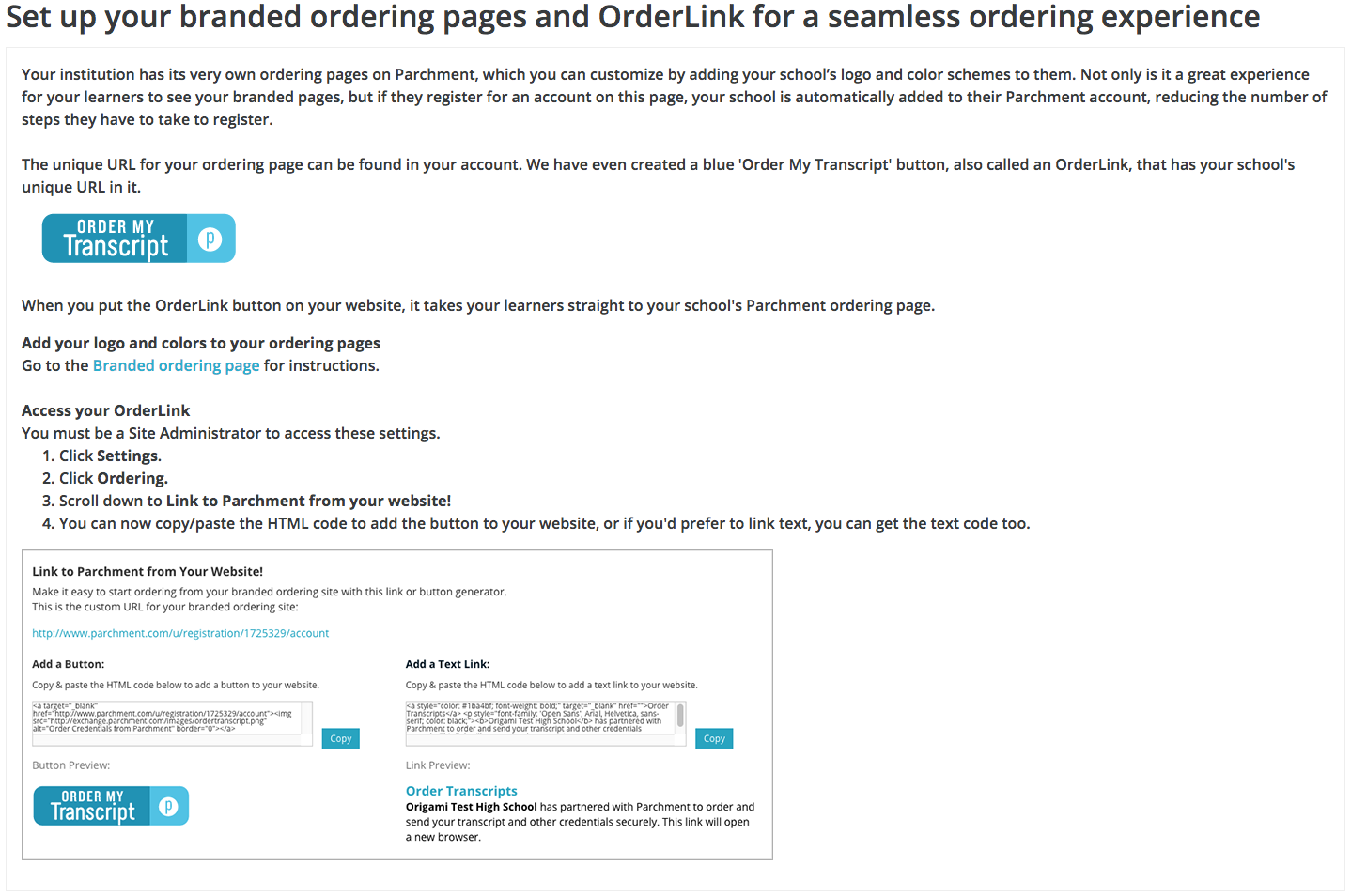 We hope you enjoy your summer break. You've earned it! And thank you for being a Parchment member.
There's always more to learn.
Ready to feel the power of Parchment?
I'm a student or a learner
I work at an institution or business