BACK
K-12, Parchment News
Parchment Successfully Paves Multiple Pathways to College
Starting college planning during a student's junior or senior year in high school is quickly becoming a thing of the past. Parchment is a firm believer that developing a college-bound mindset earlier, ideally during the student's freshman year, is in the best interest of the students and their families. Early preparation helps students fine-tune their college plans as they progress through their high school years. What are the various degree options available to me? How do I finance my college education? What are my long-term objectives? How do I ensure these objectives align with my college plans? 
"The Why" Behind Pathway to College Scholarship by Parchment
To demonstrate our commitment to the educational community and to stand behind our belief in earlier college planning and its benefits, Parchment launched the Pathway to College Scholarship program in March 2022. The three scholarships – $2,000 each earmarked for one 9th-, one 10th-, and one 11th-grader – were designed to encourage students to think ahead and map out their post-secondary school plans earlier than what has traditionally been done. 
Over 1,000 Applications Received
The 1,100+ scholarship applications we received confirmed our belief that earlier college planning is indeed becoming the norm. The scholarship application stories we received were truly inspiring!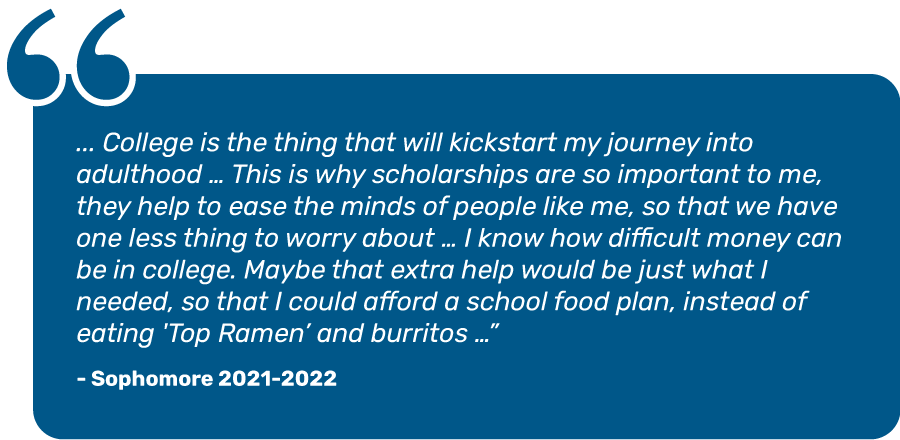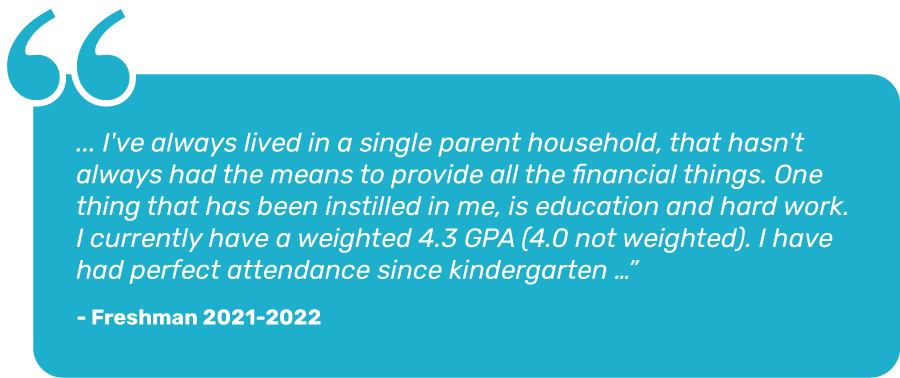 Pathway to College Scholarship Recipients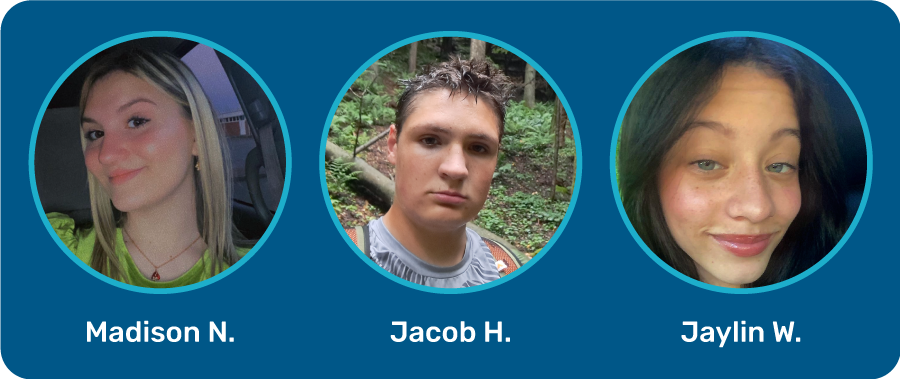 After an extensive and thorough round of judging (including blind-judging by our entire team of Parchies), Parchment would like to extend a warm congratulations to the winners of the Pathway to College Scholarship!
2022-2023 HS Sophomore Scholarship Recipient: Madison N. | Corbin High School | Corbin, KY
2022-2023 HS Junior Scholarship Recipient: Jacob H. | Three Rivers High School | Three Rivers, MI
2022-2023 HS Senior Scholarship Recipient: Jaylin W. | Bridgewater-Raynham Regional High School | Bridgewater, MA
We wish all the applicants success in their college plans and will continue to support students as they turn their credentials into opportunities.
There's always more to learn.
Ready to feel the power of Parchment?
I'm a student or a learner
I work at an institution or business