BACK
Admissions, Higher Ed
What We've Learned: 4 Ways To Quell Student Stress This Application Season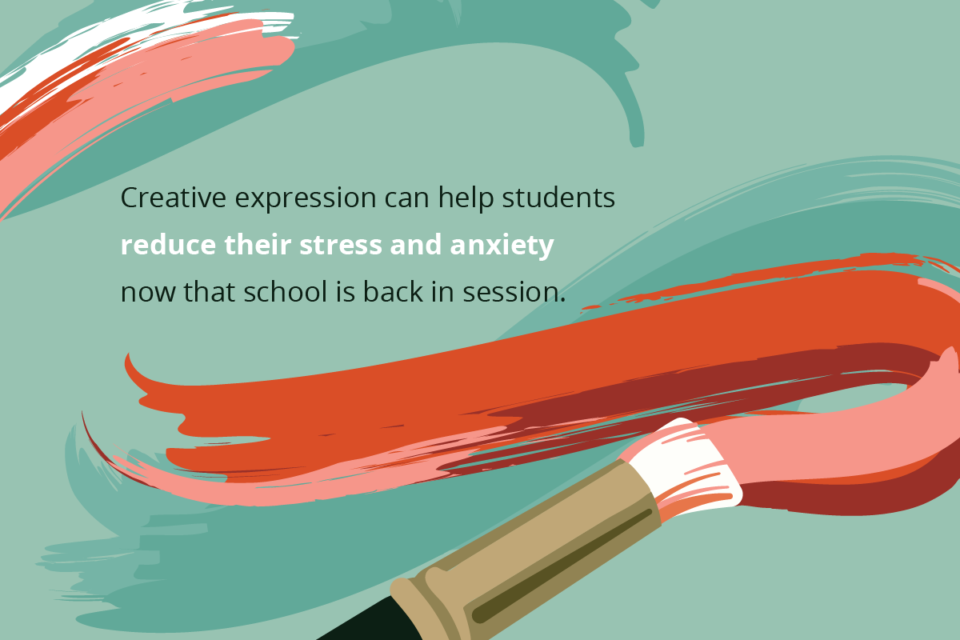 Summer is long gone and school is back in session. Whether your students like it or not, it's time to start taking college applications seriously – they might find it hard to believe, but it'll only be a few months until they start receiving those admissions acceptance letters and declines. Since it's difficult to predict what the future may have in store, many of these kids will likely be more stressed than usual, and that's totally normal. In fact, a study published in Frontiers in Psychology Journal found that most students are very anxious about college preparation, especially when it comes to grades and other credentials that will get them into the school they want.
Don't let your students become overwhelmed by the idea of application season. Instead, consider these tips for helping them reduce stress levels:
1) Motivate your students with inspirational quotes
As a school counselor, students often come to you for advice when they're dealing with academic hardships. At this time of the year, you might find the appointments to be more frequent than usual. If you want to be the greatest resource for advice, you may consider sifting through these inspirational quotes as suggested by The Virtual Voice. Words of wisdom can be used as a great source of motivation and support teens' need at this exciting yet stressful time in their lives.
2) Encourage them to take on a new hobby
There's something so riveting about clearing the mind when life seems overwhelming. Some kids like to listen to music, while others head to the weight room or join an extracurricular activity to clear their headspace. If these same teens are stressed about application season and feel their go-to hobby isn't helping at this time, recommend trying something completely new. From photography and scrapbooking to completing a puzzle, hiking or playing a new instrument, there are plenty of different options out there for creative expression that may also reduce feelings of stress and anxiety, according to Very Well Mind.
3) Or, tell them to take a step back
Between managing schoolwork, part-time jobs and other after-school commitments, your students may feel overwhelmed by their general daily tasks when college admissions get thrown into the mix. If students seem stressed and overwhelmed by their agenda, suggest taking a step back and focusing on schoolwork only, or simply scaling back on the part-time job or extracurricular activity.
4) Use Parchment to streamline the process
If your students are constantly asking you "Where's my transcript?" and are worried that they won't have the resources needed to apply to their dream school, Parchment Send may be your new best friend. Built to make the application process effortless, this product gives your students a simple online ordering interface with touch-free automation. With no paperwork necessary, it's designed to save time and reduce stress for students getting ready for the next chapter in their lives.
Application season can be demanding, but it doesn't have to. Contact us today to learn more about how Parchment can ease the process.
There's always more to learn.
Ready to feel the power of Parchment?
I'm a student or a learner
I work at an institution or business