BACK
Higher Ed
4 Ways Registrars Can Improve General Processes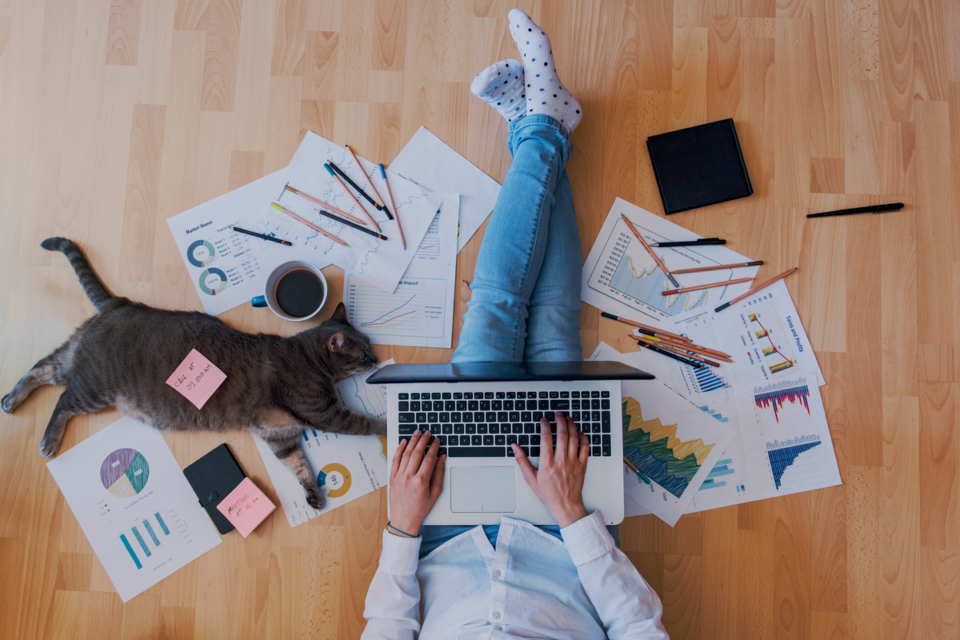 Registrars are tasked with the responsibility of reinforcing academic policies while providing students with outstanding assistance. As learners journey through their educational experience – frequently on and off throughout their lifetime – the need to adapt to technology and ever-changing processes is fundamental, thanks to the digital age. This couldn't be more true today, as institutions have been forced to navigate complex COVID-19 challenges and respond quickly with solutions.
It's essential for registrars to pay attention to the ways they can better serve their students and coworkers. "Technologies regulated by the registrar's office foster communication and interactions among students, staff, and faculty," said Rodney Parks and Alexander Taylor of the American Association of Collegiate Registrars and Admissions Officers. "Policies developed by registrar's offices will promote flexibility in students' academic programs, encouraging increased exploration, and promoting experiential learning. Finally, registrars will be the catalysts for institutional change as higher education continues to support the demands of an uncertain future."
If you're looking for new and compelling ways to guide your students throughout their educational journey and into the real world after graduation, consider the following tips for improving your general processes:
1. Make student support a convenient task
As a registrar, you understand that communication between yourself and students should be a top priority. Make life easier on your learners by making it simple and seamless to communicate with you during the school day and after hours. Make yourself readily available via phone, email, or message board so students can always access a port for communication.
2. Discuss improvement plans of action with coworkers
Generally speaking, registrars usually work in a small office with a just few coworkers, but together they rely on each other to get a lot done. One simple way to improve your general processes is to make sure everyone is on the same page. Perhaps you can post your daily agenda or even have a quick morning meeting to discuss your plans of action for the day.  
If your days don't always go exactly as planned, a short meeting with your team can make a big impact. On a previous team, we met each morning to discuss what we did yesterday, what was on today's agenda, and any potential issues getting in the way. Hearing what each other was working on (or having issues with) helped to give each other a complete view and often removed (unknown) barriers from getting in the way.   
3. Anticipate many changes
As we all know, technology will continue changing at a rapid pace, which will transform the ways in which students can learn, instructors can teach and registrars can communicate. This couldn't be more true now, as we navigate how COVID-19 relates and impacts education. Check out LeRoy Rooker's post here for more information around technology, maintenance, and more. 
Plan each day around the idea that anything can change in the blink of an eye to avoid the disruption of a concrete planning process. Being able to easily pivot when your priorities shift, can often be as much about attitude as it is agility. 
4. Store and track student records and credentials the digital way
Gone are the days of relying on paper filing and other traditional processes in the registrar's office. Registrars and learners alike need access to information and the meaningful insight it provides. It's not enough to be accurate – you must also be fast. There's where automation comes in.  
With Parchment, you can help your students turn transcripts, diplomas, and certificates into opportunities in the simplest way possible. Employers are interested in accessing credentials just like digital resumes and would be impressed to learn they can view them just as quickly on LinkedIn or other social media profiles – one of many ways you can improve your general processes to make it easier for students to advance into the working world.
Interested in learning more? Download the free Buyer's Guide to learn more about digital diploma, transcript and records management.
Sources:
https://www.aacrao.org/research-publications/quarterly-journals/college-university-journal/article/c-u-vol.-94-no.-2-spring/the-emerging-role-of-the-registrar-in-enrollment-management
https://www.ricoh-usa.com/en/insights/library/articles/3-ways-to-modernize-your-registrars-office-to-support-student-success
https://evolllution.com/technology/tech-tools-and-resources/three-keys-to-keeping-pace-with-technology-changes-in-academia/
There's always more to learn.
Ready to feel the power of Parchment?
I'm a student or a learner
I work at an institution or business