BACK
Higher Ed
New Beginnings: 7 Tips For Transferring Colleges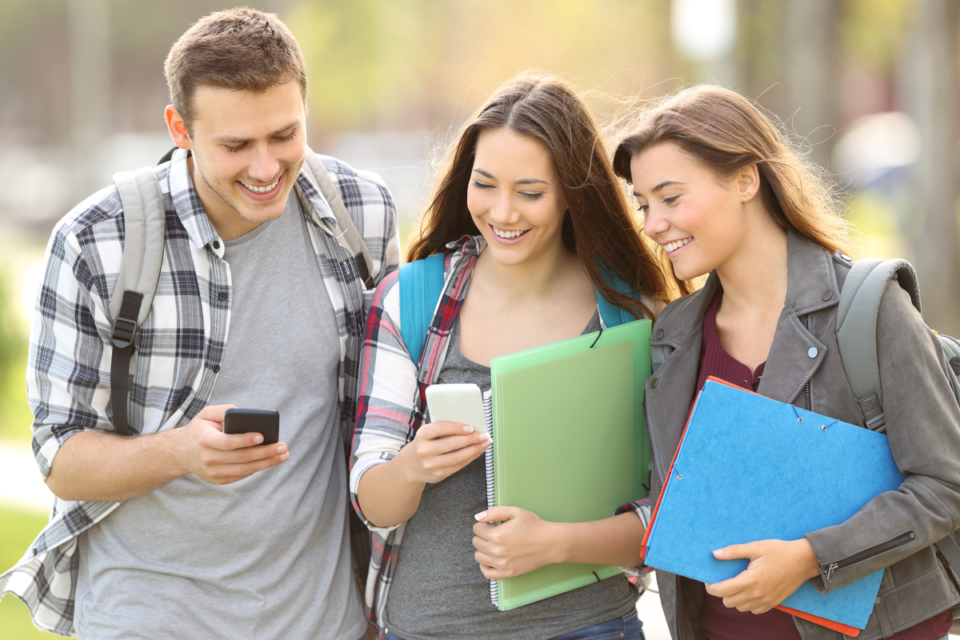 You know the drill from round one, but there are subtleties involved in transfer student college applications that differentiate them from your first time. Plus, since you've already experienced the wonder that is college, you have a far more nuanced perspective as a transfer student.
The Princeton Review estimated one-third of students switch schools at least once before earning their degrees, which means you're not alone in your decision. Unfortunately, it also means that competition is fierce.
Transferring colleges takes a lot of concerted effort, but we're here to help. Follow these seven tips as you prepare for your new endeavor:
1. Scope out the new schools
Cue the flashbacks to your initial college search: Your first step is to research potential programs. The difference is that now you can consider what you like and dislike about your current institution as you search for a more fitting school and program.
Even if you already have a solid idea of where you'd like to transfer, Fastweb advised scheduling campus visits, meeting with admissions staff and financial advisors while you're there.
2. Research transfer policies
After narrowing down your options, carefully examine each university's transfer policy. This is where all the important info lives, including application requirements and transfer credit details. You'll find answers to questions like:
Is there a minimum number of completed credits required to apply?
Which credits will the university accept?
Is there a grade requirement for accepted credits?
What happens if you plan to change majors?
The answers will vary drastically between colleges, so you'll want to spend some quality time with the transfer policy before deciding to submit your application.
3. Mark the deadlines
Don't forget that deadlines for transfer applications are usually different than the first-year student ones! In general, transfer applications for the fall semester will be due in March or April but, naturally, deadlines vary by school. Write down a list, make a spreadsheet or set reminders on your phone – whatever will help you stay on top of those important dates.
4. Ask for recommendations ASAP
Recommendation letters from college professors are essential for submitting a winning transfer application. Talk to your chosen professors well ahead of the deadline, giving them plenty of time to write the letter.
(P.S. You'll def want to send your professors thank-you notes after they submit their recommendations!)
5. Write a stand-out essay
Many transfer applications ask students to write an essay detailing their reasons and objectives for switching colleges. Think deeply about your decision, and be as creative and honest in your answer as you can. Discuss your college journey thus far, describing the events that led you to such a significant decision – just avoid trashing your current school in the process. You may also want to highlight your interest in the particular program, or at least the area of study, you plan to pursue.
6. Make financial plans
Keep in mind that your current financial aid won't transfer to your new institution, and scholarships for transfer students can be relatively scarce. Speak with financial aid administrators to learn about each college's policies and determine what kind of aid you may be eligible to receive.
7. Get your credentials in order
Some transfer applications require high school transcripts and test scores, but the real meat of your academic credentials will be your college transcript. You can lean on Parchment for help at this stage of the process, using our services to order, send and track your credentials.
With that, you're ready to submit your application and enter the nail-biting waiting period. Good luck!
There's always more to learn.
Ready to feel the power of Parchment?
I'm a student or a learner
I work at an institution or business