BACK
Support
Administrators: Get Ready for Your New and Improved Help Center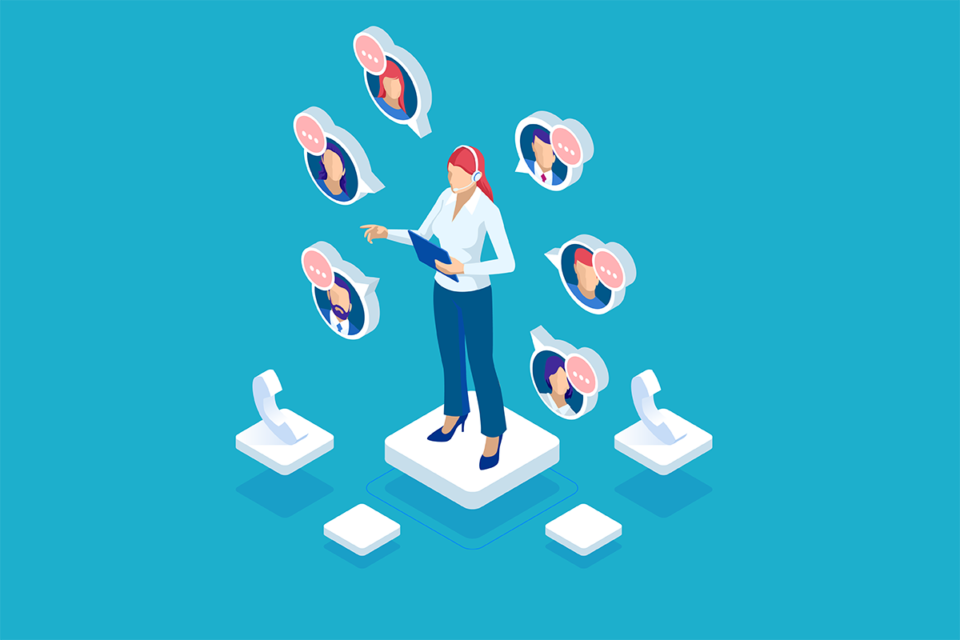 Earlier this year we launched the new GED Help Center, followed by the new Learner's Help Center last month. Now it's time for all you Parchment administrators to enjoy your new and improved Admin Help Center.
First, take a look below at the three key things we've implemented to provide you with a more useful, user-friendly site and reduce the number of tickets created. Then, learn how to get started with your new site.
To the ( Service) Cloud
We've fully migrated to the Salesforce Service Cloud from our custom-developed help center interfaces. Leveraging this best-in-class native functionality, provides more capabilities, enhances reporting and enables us to more easily implement additional support tools like bots and chat.
Enhanced User Interface
Modernizing the look and feel of the Admin Help Center to be more consistent with our main site makes the new site more intuitive and allows for more content, including updated articles and FAQ.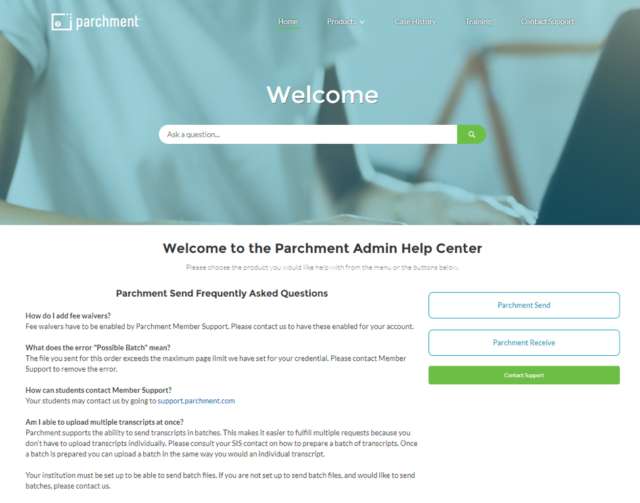 Improved Workflow and Functionality
Based on what you type in the subject line (required field), you get dynamic content. Use keywords like order status, refund, password, etc. to quickly get the information you need.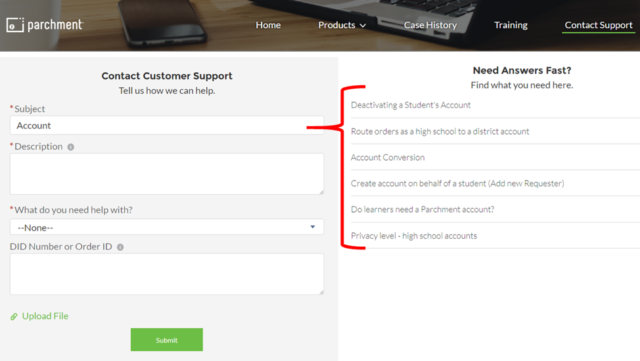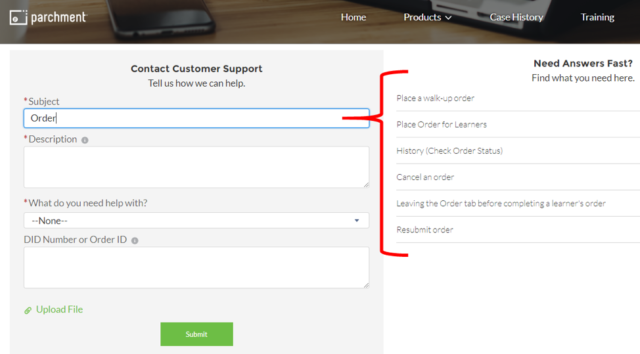 Continuous Improvement is Our Thing
As always, Parchment is committed to meeting your evolving needs. So, in the future, you can count on Parchment for the continuous improvement of your Admin Help Center. For example, we'll be evaluating user paths (like what articles you pick) to learn about how the site is being used.
There's always more to learn.
Ready to feel the power of Parchment?
I'm a student or a learner
I work at an institution or business