BACK
Higher Ed
7 Ways to Become a Better Leader – Starting Today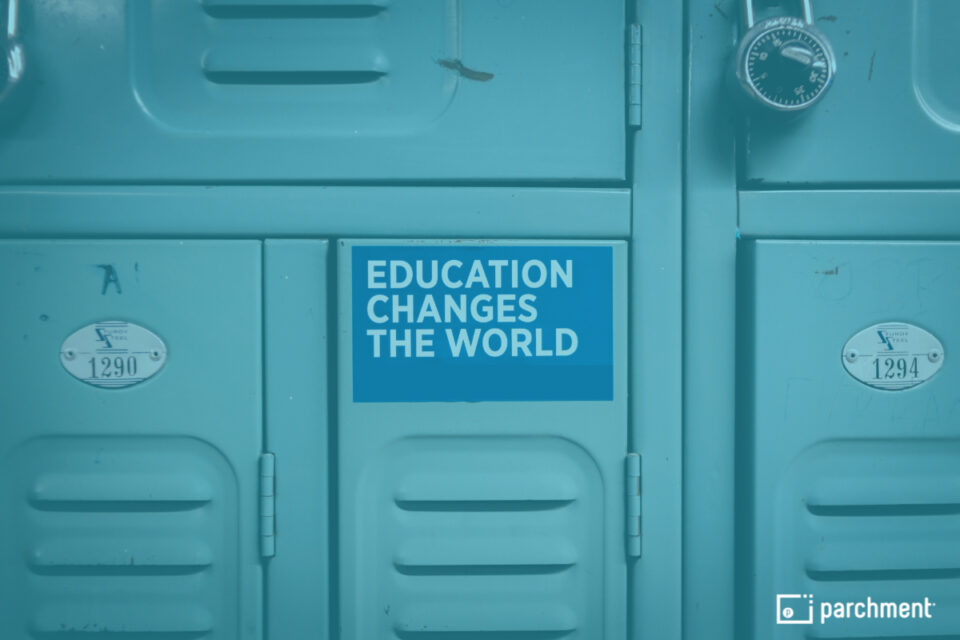 Being a boss is a demanding job that's often misunderstood. And being a registrar is particularly difficult. The work you do in the registrar's office is not often front-page news. There's no celebration when the course catalog or academic calendar is published. (What! No parade?) And registrars may get little formal training, expected to learn on the job.
That, coupled with today's tight higher education budgets, your registrar's office is probably understaffed. Sprinkle in a little global pandemic, which has impacted your teams and challenged the way you work together, and leading people becomes even more challenging. Leadership is a soft skill you need. 
Let's talk leadership.
When it comes to the topic of leadership in the registrar's office, there's a lot to talk about. That's why we invited two seasoned registrars to discuss how they have successfully navigated the waters (think white water rafting) in their specific institutions:
Tiffany Robinson, Assistant Provost and University Registrar, University of Kansas and President of Board of Directors, AACRAO
Ann Yater, Assistant Vice President for Student Records and College Registrar, Ivy Tech Community College
The well-attended webinar yielded a wealth of information for new or aspiring registrars. (View the entire session.) But first, we broke down the topic into these 7 ways to become a better leader at your college or university. And the best news is that you can get started today.
1. Define what being a leader means to you.
For Tiffany Robinson, it's about listening to the people you're working with. "I never ask my staff to do anything I wouldn't do myself," she explained. "We all have to be on the same page and work together."

Ann Yater considers herself a mover of obstacles. "I like to support and then get out of the way," she said. "My role is to work around impediments by knowing the system, so the staff can get their work done."
2. Create a safe environment for your team.
Initially, Tiffany set up meetings to facilitate her and her staff getting to know each other as individuals. Today, she makes a point of engaging in hallway conversations about how she's doing. And she has an open-door policy (seriously), helping to create an environment where they feel comfortable and welcome.
3. Use humor to break down barriers to communication.
Ann believes in using a lot of humor in the office with her direct and indirect reports. "They call themselves my minions," she laughed. "We embrace the concept of generating ideas without making any judgments." She's created a list of things to do if she ran Ivy Tech called "Ann's Plan for World Domination" (seriously). Everyone contributes (no bad ideas) and helps complete items on the list.
4. Think shades of gray rather than black and white.
"It can be a challenge as registrars because our personalities are often very black and white," Ann said. "We are concerned with the rules, policies, and procedures of the institution. However, one thing I've learned over the years is that my job is shades of gray." She advised navigating that gray, getting to the root of what a problem is all about. Use empathetic listening, and address issues honestly. It's an art more than science.
5. Make adjustments for how COVID has impacted your work.
According to Tiffany, the office was fully remote until August 1 when they started a hybrid schedule. "We do a rotating schedule having one staff person from each area available on site," she explained. "It's definitely been a change. One thing we do to help one another is having 30-minute calls twice a week to basically talk about life."
Ann works with a team of 21 people who, when COVID hit, went home and kept doing what they were doing. While they miss each other, everyone goes into the office monthly to connect in person for training or just a potluck. "We've made it work and have proven that our productivity has not changed one iota," she said.
6. Work on your cross-functional leadership skills as well.
For Ann, managing up is about creating relationships and knowing when to pick your battles. "I'm the gatekeeper for figuring out when things have to go outside the office, when to spend that relationship capital."
Tiffany concurs that it's about making those strong connections. "In the beginning, I met with each college dean to find out how our office could help them," she explained. "We are known as the office of no, but I always propose other options."
7. Learn from experienced registrars and make use of other resources.
In the beginning, it was hands-on, learning as she went for Tiffany. While she figured it out, especially with good supervisors to go to, the greatest thing was being introduced to AACRAO and joining a committee. "Then, you have a network of like-minded people to call on," she said. "AACRAO also offers Registrar 101 and 201 courses in person and online."
Ann is also an AACRAO proponent. Early on, as assistant registrar, it was helpful for her to have local people who understood Indiana. She advised having a collaborative vision for your office that supports the mission of the college. (BTW, Ann is teaching ACCRAO's Registrar 201 this year.) 
What's next?
View the entire session to learn more. Hint: You'll get more tips to help hone your leadership skills. And moderator Matt Stinson recommends a great book, especially for those who struggle with giving direct, hard feedback. 
There's always more to learn.
Ready to feel the power of Parchment?
I'm a student or a learner
I work at an institution or business