BACK
K-12
Boost Student Account Sign Ups in Parchment with These Creative Tips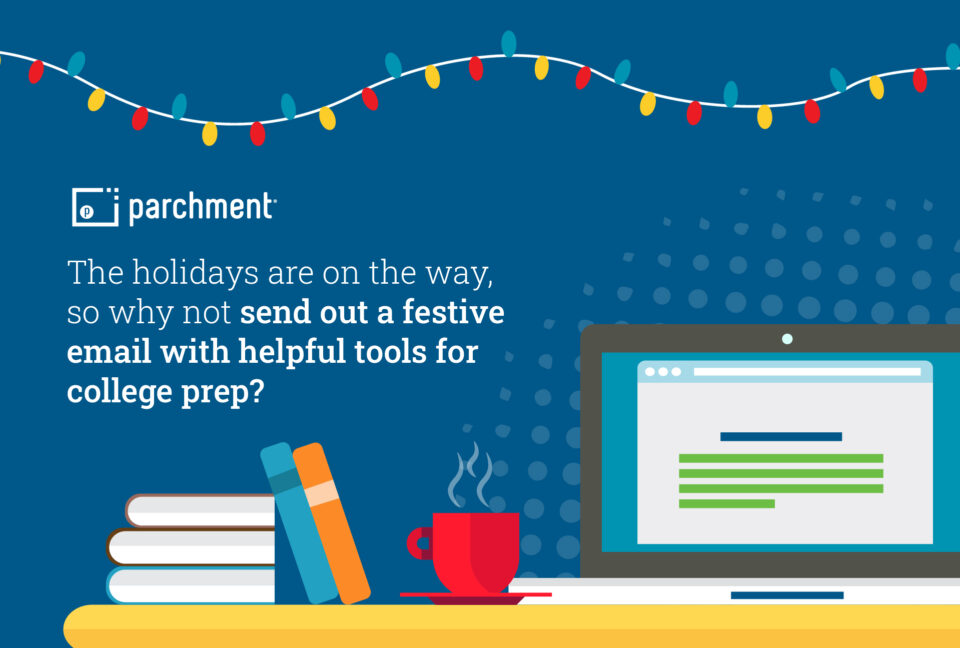 As a counselor, it's your responsibility to come up with useful resolutions for students who need assistance as they navigate through their high school career and beyond. When it's time to start applying for schools, they may need help getting transcripts and other documentation to the college of their choice. 
When you encourage students to utilize Parchment, you save you and your students time and make ordering transcripts easier than ever.
Here are some creative ways to drive student account sign ups in Parchment at your school:
Arrange a time to meet face-to-face with your students 
Getting face time with your students is the easiest way to address their issues as quickly as possible. If you want to assist your seniors along the pipeline to college admissions, take time visiting each senior homeroom class for Parchment 101. 
During this time, you can help each student set up their accounts and practice submitting orders, while also discussing any concerns they may have as they get closer to graduation. This is a great way to reduce the number of questions you might get down the line, while instilling confidence in each student during the college application process. 
Make it a competition with incentive
Getting students excited about college registration can be fun and exciting when there's a competition on the line. Danielle Koeneman, a counselor at Belleville West High School found that their previous transcript process was lacking, making it difficult for students to get their necessary documentation to their colleges of choice in a timely manner. 
To ensure a smooth and timely student registration process, Danielle decided to hold a Parchment registration drive between the counselors at the school. The intention was to get as many students to sign up as possible, ultimately rewarding the students for their hard work (as well as the winning counselor receiving a gift card). 
There was a giant thermometer on each counselor's door — every time a student signed up through them, they would color in the thermometer. The first to fill the thermometer won.
"We also had a giant thermometer for our senior class of over 500 students," said Danielle. "We have a dress code, and we got permission from the principal that if we got 80% registration, we could have a jeans day. We ended up with over 90%. It took a month from start to finish."
Send out holiday college prep gifts (with custom registration codes)
The holidays are on the way, so why not send out a festive email with helpful tools for college prep? You can include custom registration codes to sign up for Parchment, as well as other useful resources that students — and parents — can refer to as they head into the last few months of high school before college. 
Leverage Parchment support resources
Keep in mind that Parchment wants to support you and your students in every possible way so we've built a number of resources to assist you. Counselors can share this YouTube video playlist with students to help direct them to create their parchment accounts and place orders. For support or additional questions, students can also reference the Parchment learner support site here.  
For more information on our products and how they can benefit your high school students this time of year, browse the Parchment website today.
There's always more to learn.
Ready to feel the power of Parchment?
I'm a student or a learner
I work at an institution or business