BACK
K-12
Counselors, Principals, and Superintendents: Get Smart! (With "Smart Order Routing" That Is.)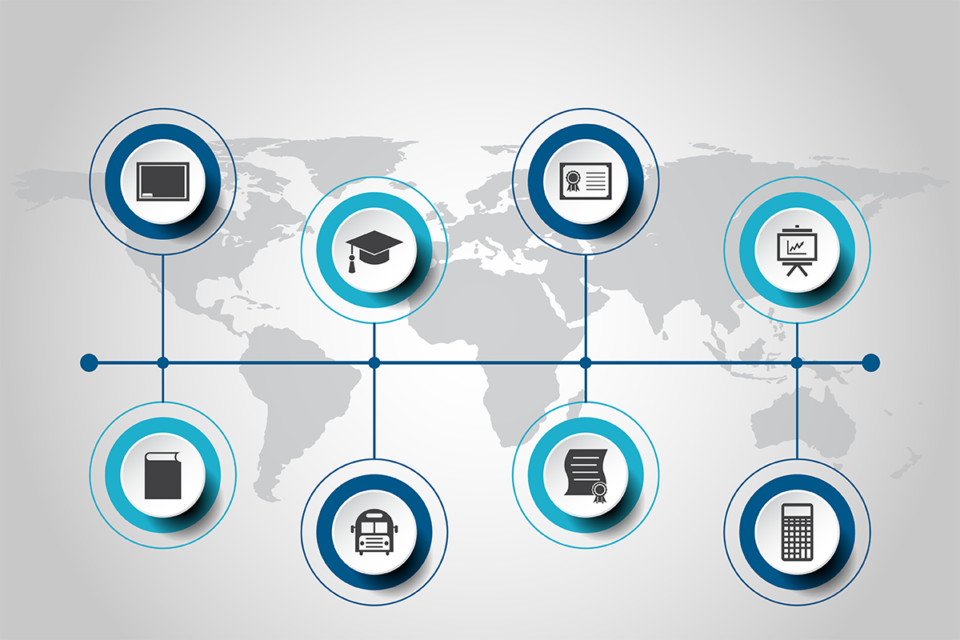 We understand the challenges of high school and school district records processing. Is the transcript order handled at the high school or district level? Where should students make order requests? Who is responsible for fulfilling them?
Take the guesswork out of ordering transcripts, while streamlining and simplifying processing, with Parchment Send's automated smart routing. Your students, alumni and third parties can order at their school or school district storefront, and our service automatically transfers their transcript orders to the right location for processing.
With smart order routing, you can provide a better student experience. (It's 100% transparent.) And save time for your administrators, relieving your schools of orders for records they can't fulfill, with no order canceling or putting on hold.
How smart routing works
Just configure your routing rules as part of your Parchment Send implementation. We help you create smart logic on the backend that ensures the requests go to the right place in the district.
Parchment Send delivers the request to the correct location (high school or district)  for processing, where the assigned district personnel or school administrator simply has to log in, view the listed requests and hit the Approve button if auto-matched.
From there, the system bundles the record information from the Credential Library or an individual high school library, encodes the credential into the appropriate format (like PDF), and sends it to the selected destination.
Ta-da! It's that easy.
How to use smart routing
Depending on how long your high schools keep their records, they can configure Send to automatically transfer all alumni requests to the district. (We recommend archiving at graduation.) And if an order doesn't meet the specified criteria, the district can push down to the high school where records actually exist. Other options we see are schools that choose to push all their verifications up to the district level for processing.
Did we mention, you can manually route orders as well. For example, if a counselor is on vacation, you can push transcript requests to the district until they are back from their well-deserved break.
Parchment Send with smart order routing is part of Parchment's district-wide, end-to-end student record management platform. Request a demo today.
Resources
There's always more to learn.
Ready to feel the power of Parchment?
I'm a student or a learner
I work at an institution or business