BACK
Higher Ed
The Foundation for California Community Colleges Partners with Parchment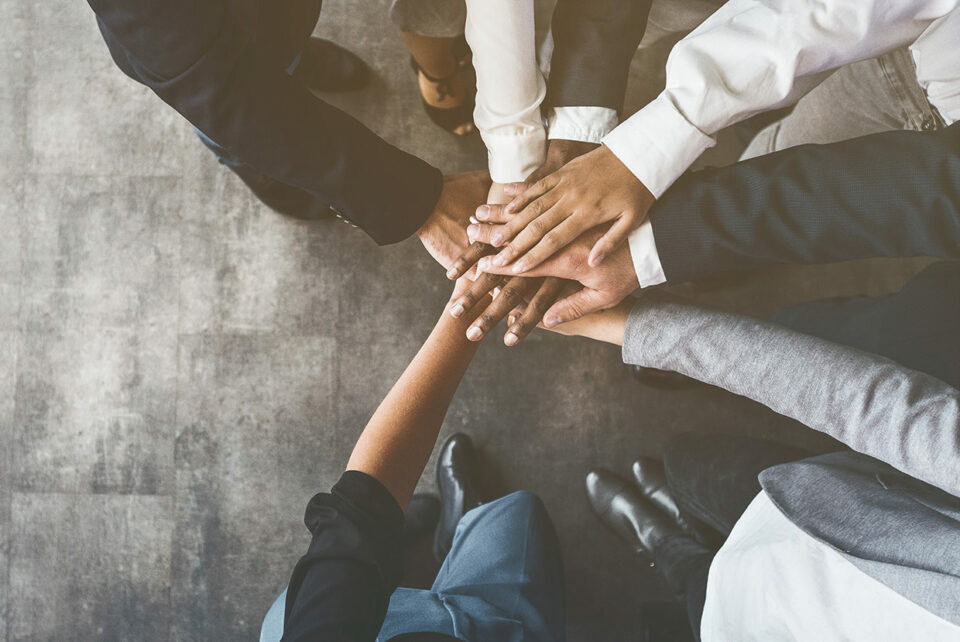 SCOTTSDALE, AZ (August 2, 2021) – Parchment, the industry leader in academic credentials management, announced today a new partnership with the Foundation of California Community Colleges' CollegeBuys program. The agreement makes available Parchment's wide range of credentialing services, outside of transcripts, available to the California community colleges. This enables colleges to support the critical pathways learners traverse as they pursue enrollment and employment opportunities.
Parchment provides a comprehensive credential management platform powered by an extensive sending and receiving network that creates a modern, secure, and easy-to-use credential experience that is focused on the learner. Parchment solutions also benefit all stakeholders involved in credentials management, including registrar and admissions offices, as well as employers and other third parties.
While the majority of California community colleges are currently using Parchment Award – Transcript services for the secure online ordering, sending, and tracking of electronic transcripts, this agreement provides additional credential management services, including:
Parchment Award – Diploma Services, offering print and digital diplomas that are verifiable and shareable
Parchment Award – CLR Services, providing students with a comprehensive learner record that gives a more holistic view of their education in ways traditional transcripts can't
Parchment Receive, enabling admissions offices to receive secure, verifiable transcripts and other credentials electronically
Parchment Recruit, helping admissions offices make faster and easier recruitment decisions using analytics from Parchment's extensive member network
"We're extremely pleased that the Foundation has selected Parchment as it's prefered credentialing partner for the California Community Colleges," said Kevin Martin, General Manager Higher Education at Parchment. "Our comprehensive credential management platform gives the California community colleges greater access to a single solution for transcripts, diplomas, certificates, badges, verifications, and Comprehensive Learner Records (CLRs). As CCCS pursues the transformation of credentialing for its learners, Parchment will be there every step of the way."
This agreement with the Foundation for California Community Colleges' CollegeBuys program helps support the Foundation's work and mission to benefit, support, and enhance the mission of the California Community Colleges system. If your California community college campus is interested in leveraging the Parchment agreement, contact cbcontracts@foundationccc.org , or contact Parchment through https://www.parchment.com/fccc/. 
About the Foundation for California Community Colleges
The Foundation for California Community Colleges is the official nonprofit foundation to the California Community Colleges Board of Governors and Chancellor's Office. The Foundation's mission is to benefit, support, and enhance the missions of the California Community College System, the largest higher education system in the nation. Incorporated in 1998, the Foundation works to benefit all California Community Colleges students, colleges, college foundations, and the system as a whole by accelerating paths to economic and social mobility, strengthening communities, and reducing barriers to opportunities for all Californians. The Foundation is a 501(c)(3) tax-exempt nonprofit organization. For more information, visit www.foundationccc.org.
About CollegeBuys
CollegeBuys is the Foundation for California Community Colleges' system-wide procurement vehicle that leverages the buying power of California's 116 community colleges to secure and offer discounts of up to 85 percent on a wide range of educational products—from industry-leading software and technology to high-quality office and classroom furniture. For more information, visit www.collegebuys.org.
About Parchment
Parchment believes credentials matter in the lifelong journey of a learner. Offering the most comprehensive academic credential management system, Parchment helps learners, academic institutions, and employers request, verify, and share transcripts, diplomas, and other credentials in simple and secure ways. Our platform has helped millions of learners, 2,490 districts, 1,690 university registrar offices, 10 state education agencies, and 7,325 receivers (including university admissions offices, background check companies, employers, college application services, OPMs, and certification and licensing boards) exchange more than 100 million transcripts, diplomas, certificates, and other credentials globally. Founded in 2003, Parchment is headquartered in Scottsdale, AZ, with offices in California and Illinois. We help turn credentials into opportunities. Follow Parchment on Twitter, Facebook, and LinkedIn.
Learn More
There's always more to learn.
Ready to feel the power of Parchment?
I'm a student or a learner
I work at an institution or business