BACK
Admissions
How to Find New, Untapped Students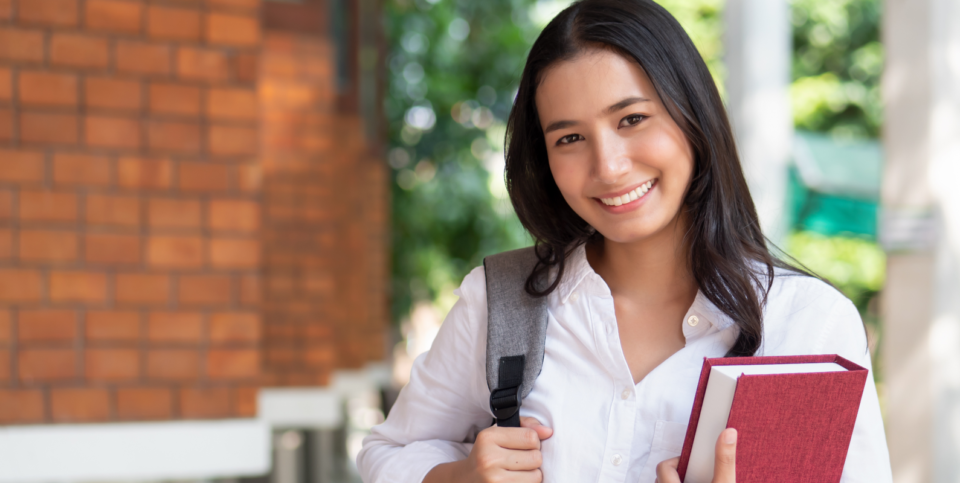 In Parchment's webinar,  How to Find New, Untapped Student Sources we discussed how to find your best-fit students in new and old ways for a higher yield this fall and in the future. When you have time, watch the recording to dig into more untapped recruitment opportunities. For now, here are the highlights. 
Parchment invited two senior admissions professionals from Blackburn College in Illinois and Central Michigan University to share how they have changed their strategies — some old school, some high-tech — for recruitment since the pandemic began. 
Panelists: 
Reaching higher enrollment with fewer resources
For many Admissions offices, resources to carry out their work identifying, assessing readiness and engaging with potential enrollees are shrinking. Recruitment faces budget cuts and the Great Resignation has stripped away seasoned staff at a time when their talents are most needed (a pipeline can take ten years to build). Furthermore, in today's test-optional environment, four-year accredited colleges' and universities' enrollment sources have changed. 
The test-optional admissions policy presents new challenges for student recruitment. Both panelists noted that fewer high-school seniors take the ACT or SAT than five years ago. This makes identifying college-ready students more challenging and competition for those students tighter. Adding to the complexity is the fact that students are looking for more from a higher degree than name recognition alone.
These admissions leaders identified the following untapped student sources:
Younger student populations including middle schoolers and 9th and 10th graders in their own backyard. 
The current student body, faculty and alumni networks.
Peer institutions are willing to collaborate to serve students' needs.
Underrepresented students through their high-school counselors, clubs, service groups and extracurricular activities. 
Nontraditional learners (i.e., transfer students) from 2-year and community colleges nearby. 
"Meet students where they are. Not every district has the technology or a school counselor so be intentional about how you communicate and where."
Patricia A. Young (Emenpour)

Central Michigan University
Ways to find untapped student sources
Each of our guests shared how they are trying new and old methods to uncover college-ready students who would thrive at their school, including:
Use snail mail to connect with schools and districts that may not have a student records management system. 
Make time on your travel itinerary for face-to-face visits with prospective students regardless of zip code. 
Create a formal ambassador program and promote internally to retain talent.
Partner with third-party vendors like Parchment Recruit, College Board, EAB, Fire Engine Red, and more. 
Automate tasks with software to allow more time for face-to-face and personalized student interactions. 
Collaborate with community colleges such as providing housing while a student attends classes elsewhere or vice versa. 
Insert yourself wherever students are — a STEM or band camp on campus or a community-based organization — whenever possible. 
"What can we automate that will free up data entry, marketing, or communication that will then give us the time to provide a more personal experience and more one-on-one time with students?"

Steven Lambert

Blackburn College
Build your personal network
Every admissions officer knows that great relationships are critical to finding and enrolling students.  
Steven Lambert advises that new recruitment officers make it a goal to make a friend at another peer institution, with a third-party partner or with a high-school counselor this year because it's these relationships that will uncover students who are ready and want to continue their education at your school. 
It's true. Everyone you meet or interact with is an opportunity to build a network that can be utilized. Patricia Young identified the importance of listening to your frontline staff for trends and potential fires, before they arise. Open communication ensures your team feels seen and heard and keeps doors open to further connections.
Remember what's really important 
We don't know who needs to hear this, but your productivity does not measure your worth (note to self: repeat aloud as many times as necessary until it finally sinks in!).
Yes, it's important to be inspired by our goals and aim to achieve them, however, it's just as critical to give yourself grace when the metrics don't align. There will be years in your career that ebb and years that flow – and building pipeline can take time. Actively choose to measure your success by your ability to help students and in turn, your community. You might be surprised by your motivation and performance moving forward.
If you're feeling overwhelmed by your day-to-day derailments, why not let Parchment Recruit lend a hand?
"We're doing this for the students."

Patricia A. Young (Emenpour)

Central Michigan University
If you're interested in learning more about Parchment Recruit, start the conversation by completing the form below.
There's always more to learn.
Ready to feel the power of Parchment?
I'm a student or a learner
I work at an institution or business