BACK
Parchment News
Get Inspired at Parchment Connect National, Then Get to Work

With hundreds of Parchment members from across the country attending Parchment's user conference, Parchment Connect National, there are many opportunities to get inspired and learn how to make your dreams a reality.
This isn't just something we say. It is actually happening! As in the case of Loma Linda University.  Their VP for Enrollment Management and Student Services, Dr. Rick Williams attended the conference in 2014 in Denver. As part of the program, Dr. Rodney Parks from Elon University had just finished developed his first iteration of Elon's Experiences Transcript.
Dr. Parks discussed how Elon went about creating their Experiences Transcript, including how the information is collected, verified, and stored within their SIS. He covered the factors that went into the design of the new transcript as well as their choices on how they would distribute it to their students.  All of these details got Dr. Williams thinking about how they could develop and an experiences, or co-curricular, transcript at Loma Linda.
He went back to campus and immediately started making the connections needed to create a distributed verification workflow across campus. They worked with a developer to create an easy to use interface to manage the process. Then designed their experiences transcript and started distributing to their students.  Within 18 months from hearing about the idea, Loma Linda had a brand new credential type that is helping their students represent a host of service, research, and leadership activities that were previously obscure.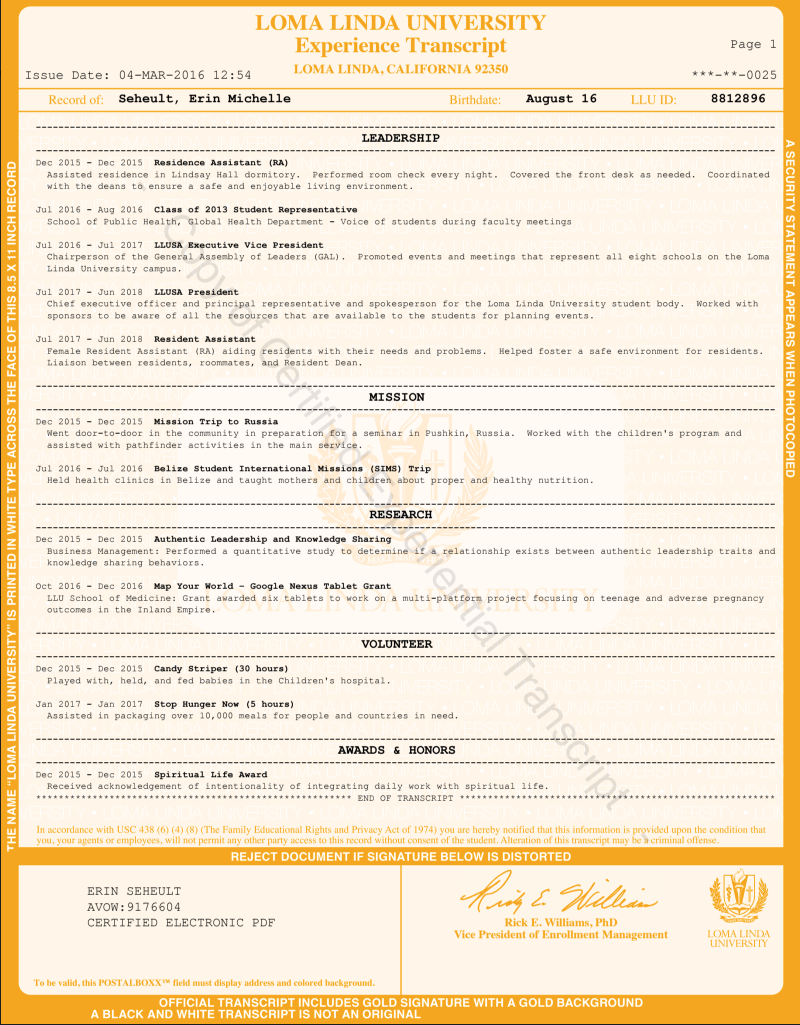 In 2016, Dr. Williams and his team returned to present their work at the Parchment Connect National held in Washington, D.C.  
With so much activity and interest around the innovation of credentials, the opportunity to attend Parchment Connect National is a great way to connect with peers and innovators from across the country. Meet the people who are actually doing the projects that you are interested in. Talk to them about the challenges they've faced, and the rewards they've reaped.
If you have been doing a project – no matter what stage you are in – share your story! So many people are just getting started and need your insight and expertise as they decide how to improve their office and help their students. The insights you can impart cannot be overstated.
We hope to see you at Parchment Connect 2018! You never know what inspiration you will find.
Early Bird Registration: 50% Off Until 12/31/17. Register today!
There's always more to learn.
Ready to feel the power of Parchment?
I'm a student or a learner
I work at an institution or business