BACK
K-12
6 Ways to Help Students Ditch the College Application Season Scaries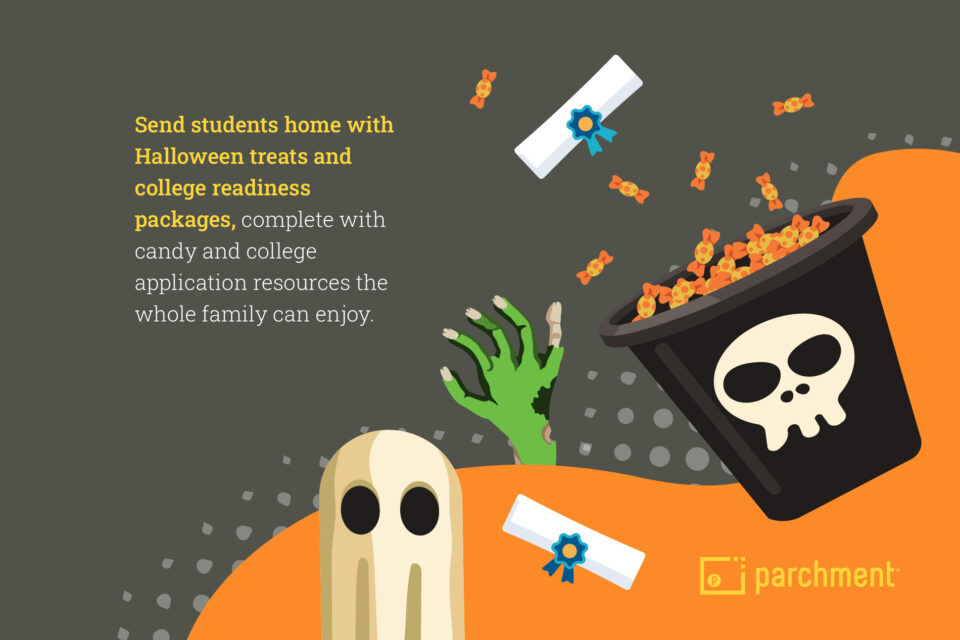 Halloween isn't the only thing that's spooky about this time of year. College application season is also upon us, and many students find it rather frightening. On top of the normal everyday stressors, students are also dealing with the impact of COVID-19 — whether it's the actual virus, isolation, or disruption of regular life — and trying to navigate the newly implemented changes of application season. Uncertainty around optional testing, questions about in-person instruction and other queries weigh heavy on students as they get ready to apply for college. 
But this topic doesn't have to be so haunting. There are plenty of ways you can help students ditch the college application season scaries and feel more comfortable and confident during this time of year. Here are a few suggestions:
Organize your college readiness resources online
Students may feel more inclined to start applying for colleges of interest with access to helpful resources. Make it easier for them to initiate the process by making college readiness guides available to students via an online portal or school website. Get creative and hand out candies wrapped with a QR code that leads to your webpage.
Hold virtual college fairs and essay writing workshops
Workshops and informational sessions can be incredibly valuable to students at this time, but in-person events might be more difficult to pursue right now. Instead, hold virtual fairs and workshops that can inform and educate students on their journey to college. Make it fun with a magic show or stand-up comedy bit to keep students engaged and entertained.
Decorate your office for the season
Halloween offers the perfect opportunity for creativity and holiday spirit. Help students feel comfortable and excited about Halloween (and college application season) by filling your office with spooky decorations. You can help students get involved and inspired by letting them sign a paper pumpkin with the college they want to attend, then hang it on your door, wall, or window.
Organize a pet therapy session at your school
College application season can be ruff. But there's no better opportunity to shake the scaries away than with a kiss from a furry friend! Work with a local shelter to bring dogs to your school. If you can manage, get them to wear college pennants as their Halloween costume!
Create Halloween treat packages
Students likely have candy and costumes on the brain, but they need to be thinking about college, too! Give students the best of both worlds by sending them home with Halloween treats and college readiness packages, complete with candy and college application resources the whole family can enjoy.
Hold an account creation competition
If there's one way students can feel better prepared for the college application season, it's with Parchment! Our transcript services make it easier than ever to send transcripts and other credentials exactly where they need to go, so students don't have to worry about it. To encourage students to sign up for their free learner accounts to make requesting transcripts that much easier, hold a competition! For the class that gets the most Parchment accounts created, offer a spooky (or hauntingly delicious) ice cream social as a prize.
If your transcript and student records fulfillment process is haunting you, contact us to learn how we can help. Happy Halloween!
There's always more to learn.
Ready to feel the power of Parchment?
I'm a student or a learner
I work at an institution or business