BACK
Receive
How Receiving Credentials from China Works
Chinese students represent the largest population of foreign nationals seeking a postsecondary education in the United States. In the 2014-15 academic year, 304,040 students from China were studying in the United States. That adds up to a lot of credentials heading into US admissions offices. If your institution is one of the many receiving applications from incoming Chinese students, you'll be excited about Parchment's tested partner solution with the China Higher Education Student Information and Career Center (CHESICC).
WHY IS RECEIVING CHINESE CREDENTIALS FROM CHESICC IMPORTANT?
It ensures the receipt of official records, authenticated by proper authorities
It makes the process of obtaining foreign transcripts easier for the student
It ensures that transcripts cannot be modified/tampered with
It speeds up the delivery of academic records to the admitting institution
It facilitates processing and archiving electronic transcripts
INTERESTED? HERE ARE THE THREE THINGS THAT YOU NEED TO DO:
Let Parchment know your office is ready to get started by completing this short form
Update the language on your website. Let incoming international students know your receiving preferences. Sample language:
Applicants from Chinese institutions should request and submit official transcripts directly through CHESICC. Requests are processed by CHESICC and will be sent electronically to XXX admissions office. You will not need to submit a paper copy of your transcript. Go here to get started.
Create a filter for CHESICC credentials by "Sender = CHESICC" and route them to the appropriate destination so they don't get lost in the mix. (Page 8 & 18 in the User Guide)
ANSWERS TO OTHER COMMON QUESTIONS:
How does the CHESICC verification process work?
CHESICC is the only MOE-authorized institution for higher education qualification verification in China.
Here's how their verification process works: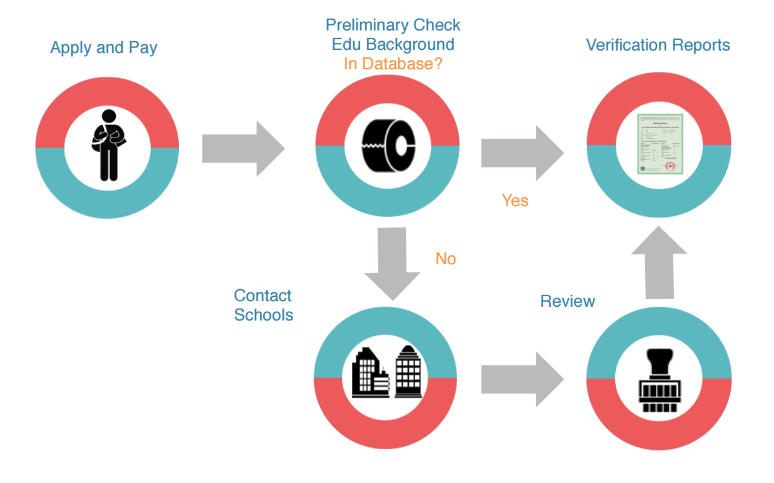 Prior to sending credentials to Parchment to pass into Receive inboxes, this is the process that CHESICC follows: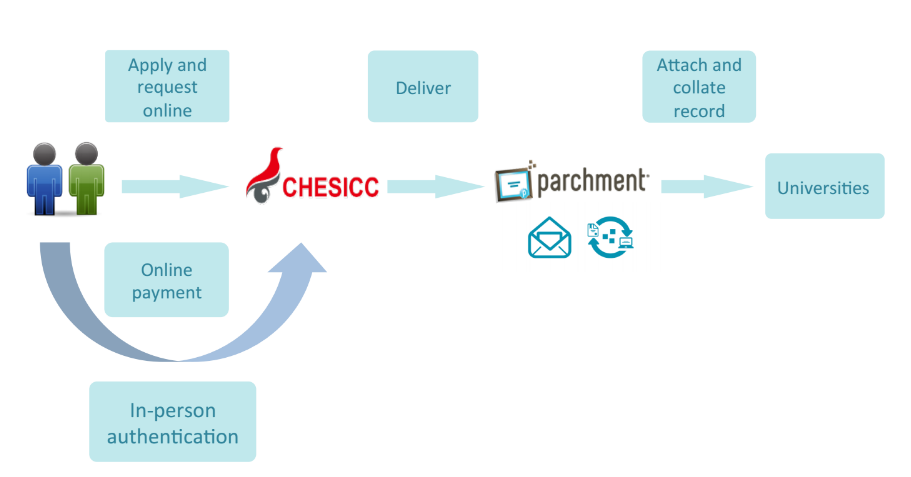 Learn a little more about CHESICC and the partnership in this presentation.
Is there a contact at CHESICC that I can speak to regarding questions?
Yes! Complete this form and let us know that you're interested in speaking to CHESICC.
Do you have more information on the Parchment partnership with CHESICC?
Read the Press Release for more details on the partnership.
There's always more to learn.
Ready to feel the power of Parchment?
I'm a student or a learner
I work at an institution or business