BACK
Parchment News
What Impact Do 33 Million Electronic Documents Have On Our Environment? A Forest's Worth
2016-2017 was a busy year for Parchment Members! Over the year they sent 33 million official records and documents electronically. These records helped students get into college. They landed the perfect job. And also saved a massive amount of our precious resources!
Good job, team!
We often talk about the man hours saved and the amazing convenience that ordering and sending our records electronically brings. But the impact to our environment, while we know it's happening, doesn't get center stage.
Time to put the benefits to Mother Earth front and center with the 2017 Sustainability Report. Using the calculator provided by Conservatree, we were able to determine the amazing impact that sending 33 million pieces of paper electronically had.
This infographic breaks down the results. Thank you, Parchment Members, for helping us all live a little greener!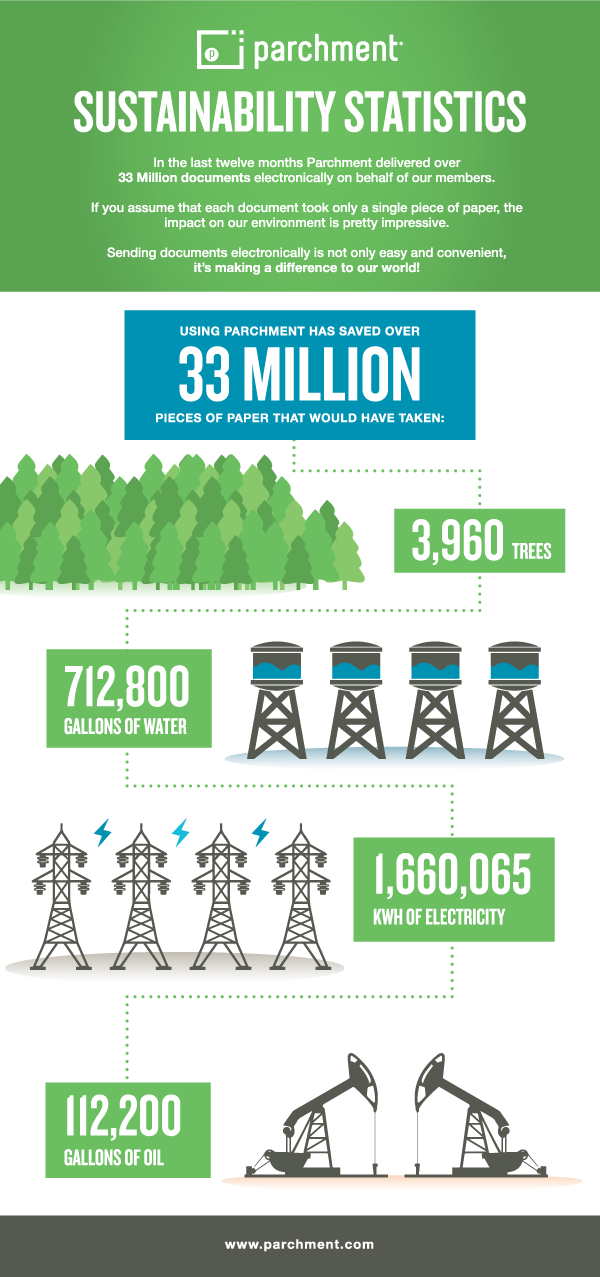 Click to download the infographic as a PDF.
Not going green yet? Contact us and learn how you can contribute by sending and receiving all of your official records electronically!
There's always more to learn.
Ready to feel the power of Parchment?
I'm a student or a learner
I work at an institution or business