BACK
Higher Ed
Making New (and Better) Connections with Parchment Recruit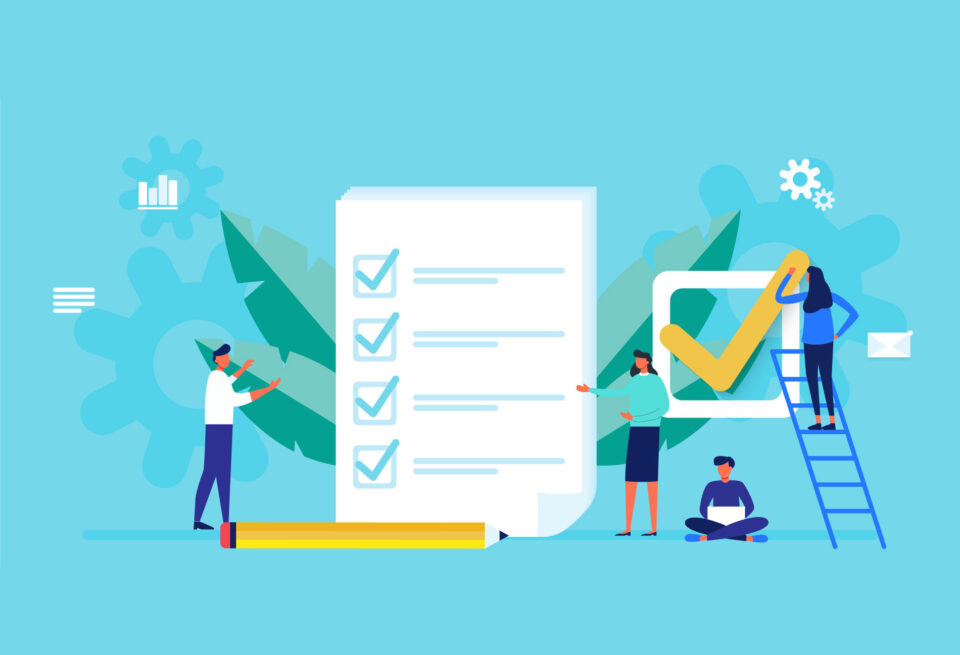 Making New (and Better) Connections with Parchment Recruit
If your institution is like most, you've probably been using the same channels for recruitment for the last 15 to 20 years. While casting a wide net may still work for you, why not also target those who are interested in you specifically? What's worked in the past may not work in the current landscape. With the pandemic waxing and waning, now is the perfect time to review your recruitment strategies. Parchment can help.
Hand Raisers = Better Conversions
In a nutshell, Parchment Recruit (our first-of-its-kind analytics platform) enables you to capture student prospects when they first express interest in your institution so that you can quickly reach out to them with the information they are looking for. Furthermore, you can use additional data points to continue to nurture your relationships with best-fit students.
With Recruit, students use Parchment College Tools to express interest and opt-in to be contacted. As a result, inquiries are highly qualified, and you have real-time access for better conversion. In fact, 61% of undergraduate students enroll in the first school that contacts them.
At Parchment Connect 2021, Heather Hoskins, Parchment's Team Lead for Admission Services, shared the latest information on recruitment trends. And how Recruit can help you create the highest probability of enrollment success. (View Heather's entire presentation.)
Quality Over Quantity
In a Connect 2021 session with Case Western Reserve University, Rick Bischoff, VP for Enrollment Management, advised his fellow admissions and enrollment peers to invest in real-time engagement because self-initiated contacts (those who contact you) convert higher. While using ACT/SAT lists, for example, results in lower conversion rates. This is especially true as student testing patterns have changed. (Watch Rick's presentation here.)
RNL (Ruffalo Noel Levitz) concurs in their article "Lead Conversion Trends and Solutions," May 2020. While digital marketing focuses on the number of leads generated, more leads don't necessarily equal more enrollments. The firm recommends that you provide ways for applicants and admits to readily access information in real-time and offer consistent, timely communication in return.
Let's Get Personal
According to Inside Higher Ed ("Spring Enrollment Keeps Slipping," March 2021), enrollment fell 3.3% at 4-year public universities in the fall of 2020 compared to the previous spring. Personalization in admissions, as Heather explained, is key to pre-empt those enrollment declines. More than ever, there's a need to provide a human connection to students who can't visit campus. And personalized messaging helps students understand what you have to offer and enables them to decide between schools.
Parchment Recruit helps you deliver consistent, timely, and targeted communication and personalization using opt-in student data provided in a downloadable CSV file. You can filter by key indicators like demographics, GPA/test scores, and major/minor interest. What's more, you can also uncover your best-fit high schools to recruit from.
Relationships with High Schools is Key
Relationships to high schools are key to successful recruitment, with institutions often paying more attention to the school than the student. Jeffrey Selingo, author of "Who Gets In and Why: A Year Inside of College Admissions," advises that you understand who your peer institutions are, as well as where are your opportunities lie.
For example, St. Norbert College set an all-time record high for their Fall 2021 class (Inside Higher Ed, "An Unlikely Success in Admissions," May 2021). To adapt to a declining local population, the school concentrated on finding more students by recruiting in new states.
Parchment Recruit gives you the opportunity to get creative (especially with testing leads unqualified, even if available). With access to our extensive national member network, you can easily expand your regional reach and identify high-quality feeder schools.
Let's Talk Soon
Through data science and advanced analytics, Parchment offers a cost-effective recruitment solution that allows you to nurture relationships with your peers' feeder schools and directly with high school students whose academic performance and demographic profile are a good fit for your college or university. You don't want to miss out on additional opportunities when students initiate contact. So, let us help you use the data available to you. 
Ready to take a hard look at your current recruitment strategy? Contact us today to start the conversation.
There's always more to learn.
Ready to feel the power of Parchment?
I'm a student or a learner
I work at an institution or business