BACK
Parchment News
Parchment, a University Business Top Product? You Decide!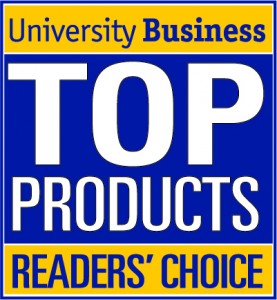 Industry magazine, University Business, publishes an annual list of Top Products intended to inform campus leaders around the U.S. about the products identified as best on the market. Who decides these products? You decide! College and university leaders nominate companies that offer top solutions as a way to give a virtual "thumbs-up" to their peers for consideration.
Is your school using Parchment to empower your learners? Are you helping #EveryStudent succeed using Parchment's academic credential management system? Tell your peers by nominating us. We know you're busy so don't worry, the nomination deadline isn't until Monday, October 5. And, the nomination form is quite simple. It shouldn't take you more than 10 minutes to complete. Unless of course you really love Parchment, in which case take all the time you need!
Thank you. We value the role we play in helping your learners turn their credentials into opportunities.
There's always more to learn.
Ready to feel the power of Parchment?
I'm a student or a learner
I work at an institution or business