BACK
Admissions, K-12
Parchment Connect Virtual 2020: Supporting High School to College Admission Pathways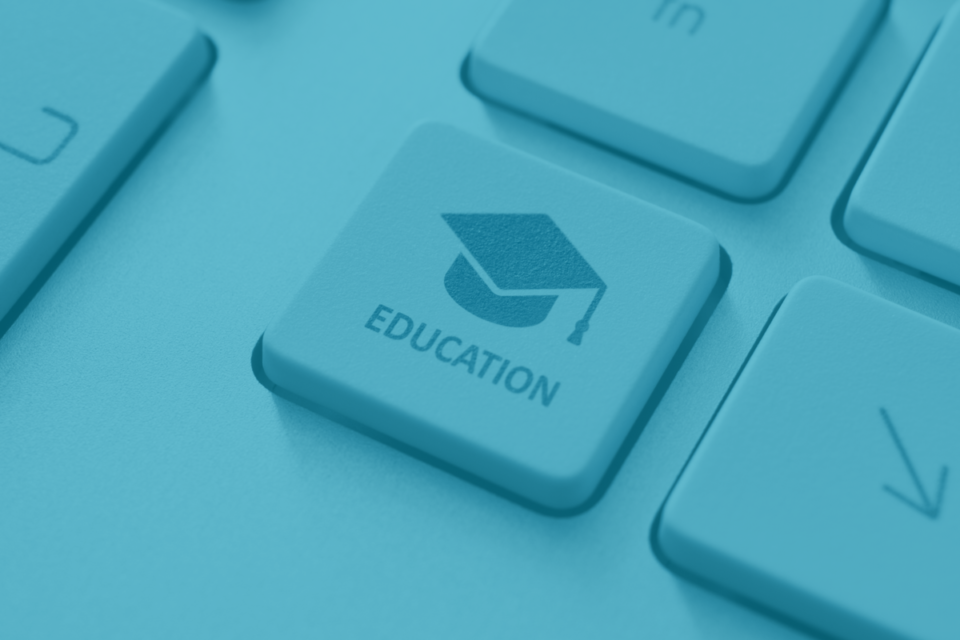 With Parchment CEO Matthew Pittinsky and Bestselling Author Jeff Selingo
"There are no villains and heroes in admissions." – Matthew Pittinsky
Journalist and author Jeff Selingo has covered higher ed for more than 20 years. He found that every time he wrote about admissions, he would get emails from parents, students, and counselors who related how difficult the college admissions process had become. So, it's not surprising he wanted to find out if that was true. And if so, why.
Timing is Everything
In his newly released book, Who Gets In And Why: A Year Inside College Admissions Selingo covers his journey inside the college admissions ecosystem, where he embedded himself in three admissions-related groups:
Colleges and universities themselves, spending time at a large public institution, a selective private university, and a small liberal arts college
High school students and their parents
Influencers, including high school counselors, college rankers, direct mail companies, SAT/ACT, and financial aid consultants
Our recent Parchment Connect Virtual for K12 & Admissions event was the perfect place for our CEO Matthew Pittinsky to interview Selingo about his latest book, with a focus on the centrality of a student's high school in college admissions.
Is the Institution a Buyer or Seller?
MP: The book covers a lot of ground, so let's focus on just a few areas. First, you introduce the notion of buyers and sellers.
JS: Spending time in rural, urban, and affluent high schools, I realized that not enough students think about the financial fit of the institution early enough, focusing on just the social and academic fit. Financing an education is not like buying a house or car, when we go in knowing what we can afford.
With schools, sellers are the haves of admissions. These 50 to 60 institutions have too many applicants and can be selective, offering need-based financial aid. Buyers are the vast majority of colleges and universities that use financial aid as a lure to get students in. Students need to understand this in the fall time frame rather than waiting until the following spring to align the financial with the social and academic.
Which Students are Recruited
MP: In admissions offices, you found that the unit being recruited and evaluated was less often the applicant than the applicant's high school.
JS: Institutions develop relationships at the high school level and use tools based on where the school's students have gone before. Each year, college reps visit the usual line up. At the college, an admissions officer would already know the school, with the two most important assessment assets being high school grades and courses.
MP: So, colleges have feeder schools and don't always want to find new high schools.
JS: At one selective college: 18% of high schools are responsible for 75% of the applications and 79% of the admissions. Admissions is a risk-averse industry, so institutions want to know what they are getting. And they want to learn about the high school that they don't know before learning about the applicants. Some colleges are looking for students from under-represented students and high schools, but certain high schools remain privileged if they have sent a lot of students to an institution.
How Schools are Evaluated
MP: Some colleges evaluate applicants in the context of others from the same high school.
JS: Within an individual college, how people review applicants differs from reader to reader. Today, 50 to 60% of institutions use a committee-based evaluation, where two application readers work together during the initial review, not separately. Some look at one school at a time because they already know the school, or they only have to read the school profile once. Others don't know the high school and first study the profile. Colleges are not comparing students against each other until the end of the process.
Recruiting: Individual or Entire College Class?
MP: Colleges are not simply evaluating or recruiting an applicant, but instead an entire college class. They want to be diverse in geographic, racial, and other ways.
JS: January through February, colleges are reading applications, with the class coming together in March. At this point, they look at the entire class based on data and algorithms they have. Most of the time, they have admitted too many, so they look at regions, race, first-generation, legacy, majors, and gender. Shaping takes place at the margins. An acceptance is simply an invitation, and 30 to 40% will say no. While colleges are trying to shape a community very carefully, they don't really know who will say yes.
The Importance of School Profiles
MP: School profiles are not standardized.
JS: The school profile is much more important than many counselors think. And it's more important when sending to colleges that don't know the school. This year it may be even more important, with COVID grading, etc. And because every selective college out there wants to increase diversity, especially around socio-economic factors, this is where the school profile can be helpful.
Role of Technology
MP: The role of technology in the admissions process to decrease friction. Parchment is part of that enrollment industrial complex. However, we are in a time of reckoning around the unintended consequences of technology. Would a little friction be a bad thing with students giving a little bit more thought and purpose to applications?
Postscript: How is More Important than Where
MP: In your last book, There's Life After College, you say that it's how you go, not where you go. The where contextualizes the how.
JS: The average acceptance rate is 65%, but too many parents think that opportunity is scarce and want their kids to end up on the right side of the economic divide by attending a highly selective, brand-name college. However, we don't really know that the quality of education is any better at those colleges.
Research shows that the power of relationships in college — mentors, faculty, project-based learning like research and internships — matter so much more after college than where graduates went. It's what students did at college that contributed more to success than the name of the school on their diplomas.
Wait! There's More.
To view the entire interview with Jeff Selingo and Matthew Pittinsky, click here.
There's always more to learn.
Ready to feel the power of Parchment?
I'm a student or a learner
I work at an institution or business