BACK
Parchment News
Parchment Spotlight: Courtney Buksa, Senior Project Manager, Strategic Projects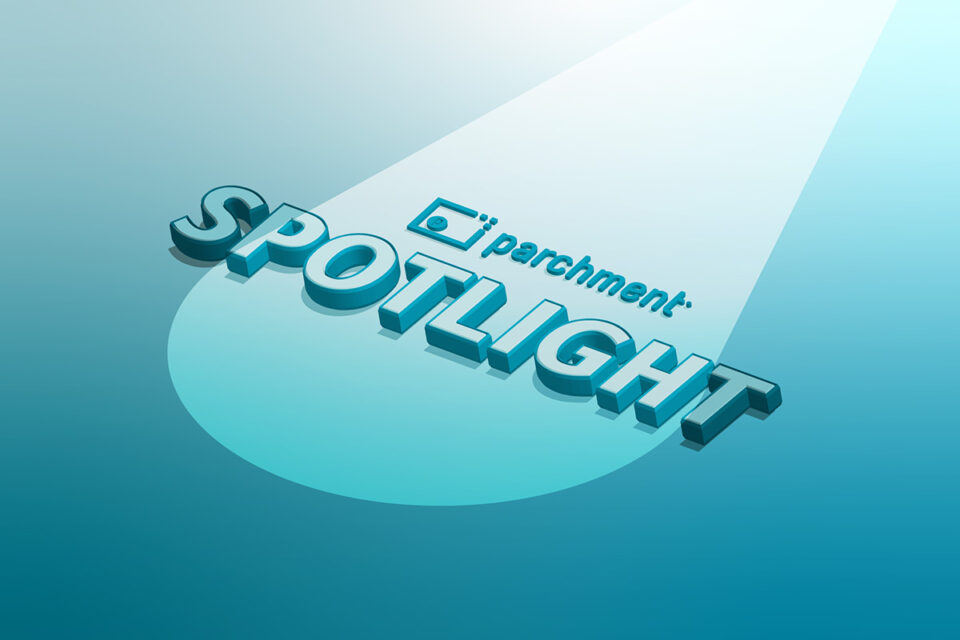 Courtney Buksa joined Parchment when the companies merged early in 2020 after nearly 14 years at Credentials Solutions (her first and only job during college and after graduation). With COVID-19, she is now challenged in a different way, working from home with three small children (including twins!) while getting used to her new job as project manager of strategic projects.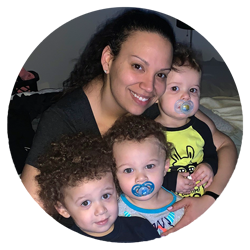 New Role: New Opportunities for Growth
"With the recent merger, I've moved into a new role, focusing on easing gaps caused by our daily technical updates. Not everyone realizes this, but we are constantly pushing out incremental changes. Some can be seen and others are behind the scenes. Sometimes we do something big enough that requires a little training. That is where I step in." explains Courtney. Today, Parchment members have an online order form to send transcripts in different ways: PDF, EDI, XML, and paper copies, and there are a lot of schools with many different customizations.
"We are trying to figure out how to get everybody the best of everything and make sure they get what they need."
Courtney is enjoying working with other Parchies who know the products and services well. "It's an exciting time with lots of opportunities and potential for growth," she says.
Working from Home Doesn't Stop the Dancing
While she misses the social aspect of seeing everybody in the office, Courtney believes that we're lucky it's 2020, and we have all these tools and technology. "I can focus more with fewer distractions," she says. "It seems like people are very aware of and considerate of other folk's time. We do what we have to do, but we are aware that some people have school work with their kids, have to do the nap time shuffle or have to make dinner. It's definitely different but I'm not complaining!"
Without the direct reports Courtney used to talk to all day, every day, she finds herself in new territory. She reaches out every few days to see how they are doing, and of course, there are numerous meetings. "A few of us in the old CS office used to listen to a local radio station that does a throwback dance party," she says. "We missed it! So now we get on Zoom for our weekly dance party. You do what you can to keep it as normal as possible." 
New Schedule: Outnumbered but Coping
On workdays, Courtney gets up and goes down to her basement office where her kids can't see her (yeah, that's intentional). Luckily, her husband is a stay-at-home dad – but they miss the daily help from parents and grandparents. "I go upstairs for lunch and naps because there are three of them and only one of him…" Then it's back down for a few hours, then back up to make dinner, hang out, and do bedtime routines (before checking emails just one more time). And there's always a diaper to change!
"I'm grateful the kids are as little as they are, so we don't have to have those tough conversations about the pandemic," Courtney continues. "They are just happy I'm here, and we try to keep things as normal as possible so they are as normal as they can be. Some days are easier than others!"
Message to Members: We All ARE in This Together
"Just like them, we're all figuring it out as we go, and we all have this crazy home life going on in the background," says Courtney. "All of us are experiencing this for the first time, but we are making it work. For me, I've focused on this Send update project. It's about making it as simple as I can for members."
For Courtney Buksa, it's about recognizing, now more than ever, the importance of giving members solutions so they can provide the service they need to. At the same time, members have to focus on the things that are much more important: students, faculty, and families. "I think that today our members have an opportunity to step forward and give the next level of service to everybody, and we have an opportunity to partner with them to do so – these are very exciting times!" she concludes.
There's always more to learn.
Ready to feel the power of Parchment?
I'm a student or a learner
I work at an institution or business