BACK
Parchment News
Parchment Recognized as a Transformational Educational Technology Company in the 2022 GSV EdTech 150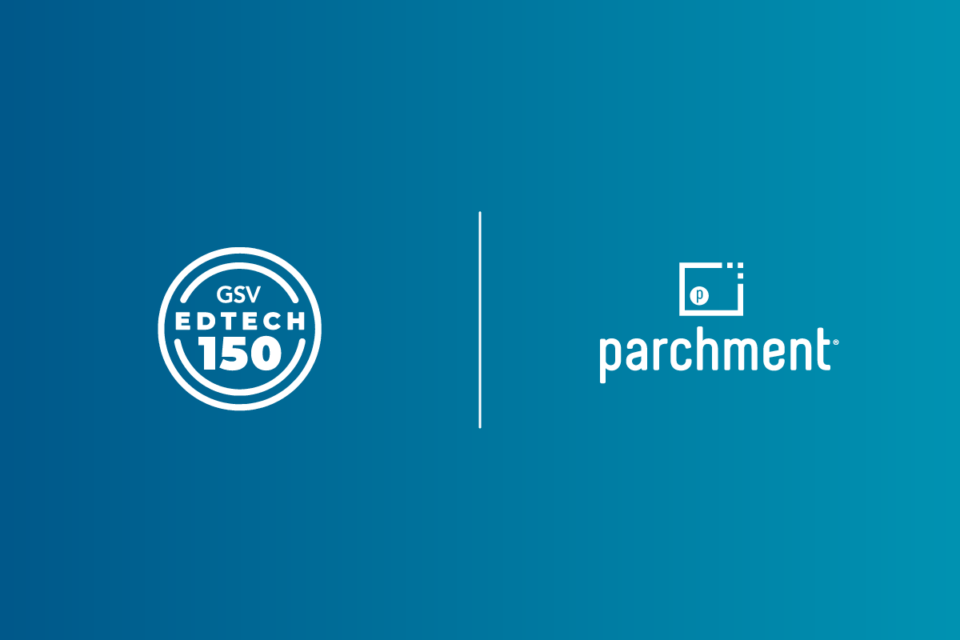 Founded in 2003, Parchment was formed to digitally advance the academic credentialing space. At the onset of the COVID-19 pandemic – out of the sheer necessity to get things done – digital transformation became the new urgent rallying cry for many organizations. As a forward-thinking entity for the past two decades, Parchment has already been at the forefront of this digital transformation and continues to bring even more advanced digital credentials service to market.
For Parchment, it is therefore an honor being chosen to the GSV EdTech 150 for the past two consecutive years (2021 and 2022). Selected from over 3,000 venture capital and private equity-backed companies revolutionizing the world of EdTech, Parchment joins 149 other companies in this esteemed category of the world's most transformative growth companies in digital learning. The final selection is determined by GSV's proprietary scoring system, which applies scores across several KPIs such as revenue scale, revenue growth, active learner reach, international reach, and margin profile. 
GSV estimates that together these 150 companies reach roughly 3 billion people – almost half of the global population – and generate approximately $20 billion in revenue.
Click here to learn more about Parchment's selection to the 2022 GSV EdTech 150.
Click here to see the complete list of the 2022 GSV EdTech 150.
There's always more to learn.
Ready to feel the power of Parchment?
I'm a student or a learner
I work at an institution or business