BACK
Higher Ed, Parchment News, Pathways
Quottly [Now Parchment] is Named a Winner and Finalist in EdTech Digest's 2022 Awards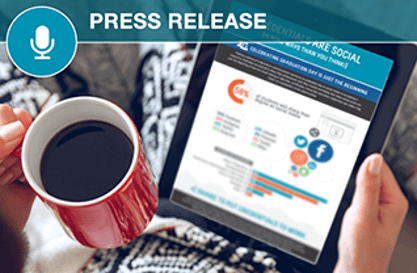 May 3, 2022 — GAINESVILLE, Fla. — Seamless course and program sharing platform that advances institutional innovation and student success nabs top awards from world's largest edtech recognition program
Quottly [now Parchment], the largest and most comprehensive course and program sharing platform, earned two top awards in the Cool Tool category of EdTech Digest's 2022 EdTech Awards. EdTech recognized Quottly [now Parchment] as a winner in the competitive Digital Courseware Solution category and named them a finalist in the Higher Education Solution category.
The annual EdTech Awards recognize game-changing innovators, leaders, and trendsetters in edtech for their outstanding contributions in transforming education through technology to enrich the lives of learners everywhere. Celebrating its 12th year, the US-based awards program is the world's largest recognition program for education technology.
"We are thrilled to be recognized as a Cool Tool in two categories by EdTech Digest," said Alicia Policinski, Co-founder and CEO at Quottly [now Parchment]. "Along with thanking the judges for recognizing us as a winner and finalist, we want to gratefully acknowledge the 200+ institutional partners that have implemented our platform to activate greater success for more than 3 million students enrolled at these institutions."
Prioritizing Student Success
Quottly's [now Parchment's] unmatched platform seamlessly integrates with multi-vendor SIS infrastructure to improve equity and access for all learners. With the Quottly [now Parchment] platform, our partners can efficiently:
Unify cross-registration and course sharing
Automate transfer equivalency and articulation management
Guide student discovery of programs and certificates
Provide pathways to degree or certificate completion
Enable dual enrollment between high school and college courses
"Quottly's [now Parchment's] suite of technical solutions prioritize the student experience without upending our existing workflows and administrative processes," said Dr. Jonathan Lashley, Associate Chief Academic Officer at Idaho State Board of Education. "As higher education institutions navigate times of crisis as well as periods of calm, inter-institutional collaboration is imperative for improving student success outcomes and addressing institutional pain points."
Quottly [now Parchment] stands apart from the crowd on the strength of products that create efficiencies for institutions. Namely, the platform simplifies and refines course and program sharing and transfer management with multi-vendor SIS integration, automated payments, and configurable workflows. Its streamlined technology drives institutional innovation, improves student success and breaks down barriers to degree and certificate completion.
"With higher ed continuing to face revenue and cost challenges, course and program sharing will become essential as institutions seek to improve their retention and completion rates," said Policinski. "By optimizing course capacity and boosting student success rates, Quottly's [now Parchment's] products work in concert to meet both institutional and student needs."
Interested in learning more about Quottly [now Parchment]? Learn more at https://www.parchment.com/platform/pathways-for-student-mobility/
There's always more to learn.
Ready to feel the power of Parchment?
I'm a student or a learner
Order