BACK
Higher Ed, Parchment News, Pathways
Quottly [Now Parchment] Partners with 35 Higher Education Institutions in Maryland to Smooth Transfer Process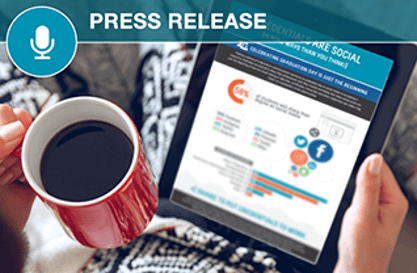 January 10, 2022 — GAINESVILLE, Fla. — Partnership enhances and innovates transfer process for students at multiple public and private institutions, with administrative support from University System of Maryland
Quottly [now Parchment] the largest and most comprehensive course and program sharing platform, today announced an administrative partnership with the University System of Maryland (USM). Under this partnership, Quottly's [now Parchment's] transfer equivalency product will automate and streamline the credit transfer process to create greater ease of use for 35 institutions throughout the state. In addition to the 170,000 students enrolled in USM institutions, this work will also benefit students at 16 Maryland community colleges, six private institutions, and two independently managed public institutions. As a result of this extensive partnership, the reinvigorated platform, ARTSYS powered by Quottly [now Parchment], will provide students the ability to know which classes transfer, where they can transfer, and how they will be credited as well as the capability to monitor their overall credits.
Historically, credit transfer has been a pain point both for students and educational institutions. Highly manual and labor-intensive processes burden students and administrators alike, while lack of clarity around credits that do and don't transfer often leaves students frustrated and susceptible to loss of credits, time, and effort. Keenly aware of these circumstances, particularly for community college students, USM has launched an initiative to improve the transfer process for all.
"For the USM and our 12 universities, this new platform is a game-changer," said USM Chancellor Jay A. Perman. "A good share of our enrollment consists of students transferring into the University System from two- and four-year colleges. Easing their transition into the USM and helping them complete a degree are huge priorities for us, and streamlining the credit transfer process is key to both outcomes. Plus, it's gratifying to know that this platform will help not only our own students, but those at institutions across Maryland."
ARTSYS powered by Quottly [now Parchment] plays an important role in these plans. The ability to easily transfer credits and keep up with the status of those transfers at all 35 Maryland institutions will mark a significant improvement for users at every level.
"Quottly [now Parchment] offers powerful customization options that check all the boxes for our system," said Dr. Antoinette Coleman, Associate Vice President of Academic Affairs at USM. "We needed a partner with a robust infrastructure and integration abilities to realize our vision of credit transfer improvement and ease of use. The impact of this technology is significant for students and staff alike, not only in the USM but for all the public and private institutions we will serve in this partnership."
The partnership aims to deliver a host of benefits for users in Maryland. Highlights of ARTSYS powered by Quottly [now Parchment] include:
Support: Thoughtful customer service and system support that account for the nuances at each institution ensure better user experiences for all
Configuration: Customization options allow for USM institutions to retain what works while also improving and enhancing their current processes
Visibility: Students can see transfer pathways available to them without the need for a counseling appointment or extra sleuthing — this also allows counselors and advisors to focus on maximizing their meeting time and helping students make good decisions
Simplicity: The platform and process are optimized for ease of use on both the student and institution level
"We built our infrastructure and technology to eliminate barriers where many solutions create them. Students can expect to put in hard work in class but they shouldn't have to for credit transfers," said Alicia Policinski, Co-Founder and CEO at Quottly [now Parchment]. "Likewise, administrators deserve a modern, streamlined and mobile transfer equivalency creation and management process that supports student success."
To learn more about a streamlined course and program sharing solution that can alleviate transfer challenges for institutions and students, visit: https://www.parchment.com/platform/pathways-for-student-mobility/#course-sharing.
There's always more to learn.
Ready to feel the power of Parchment?
I'm a student or a learner
Order