BACK
Parchment News
Receive Newsletter: October 2015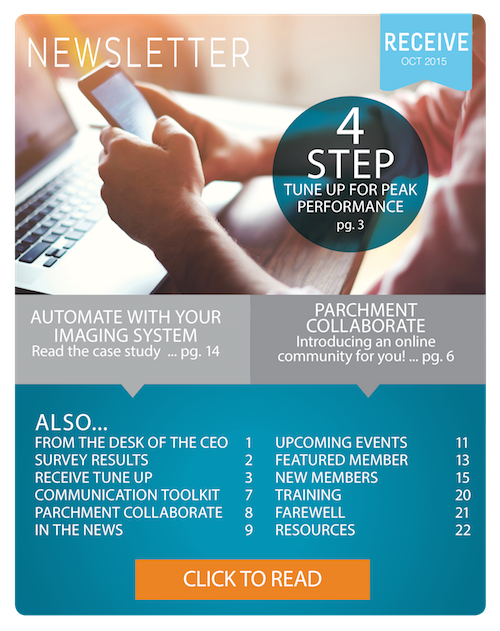 Welcome to the October newsletter for all of Parchment's Admissions officers and other receivers.  It's application season, and we're here to help you get your Parchment receive system in tip-top shape. Check out the newsletter for four easy things you can do to make sure you're ready!  Also check out the new Communication toolkit to help you talk to applicants and feeder schools about sending admissions documents electronically.
Don't miss this month's featured member, Charles Musgrove of Temple University.  His work integrating Parchment into Banner Data Management System (BDMS) reduced a 12 week backlog and is saving their staff a ton of time and money.  Learn more about how he did it, and how a few simple scripts can start saving you hours of manual work.
There's a lot more to enjoy, so take a few minutes and check out the newsletter today!
Let us know in the comments or by emailing feedback@parchment.com if you have suggestions to make these newsletters better.
There's always more to learn.
Ready to feel the power of Parchment?
I'm a student or a learner
I work at an institution or business