BACK
Parchment News
Redefining the eTranscript with Parchment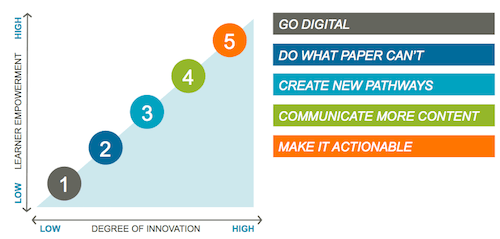 Before the Credential Innovation Framework became a model for colleges and universities, it began as the blueprint for Parchment's product roadmap and a way to realize our mission to empower the learner. We've built the Parchment platform to provide a range of services that allows you to do what you want to do with the flexibility to expand and grow. Today, we are partnering with innovative institutions and registrars, taking orders for and delivering extended credentials and working to build these extensions right into our core service.
Of course, not every institution is ready to do everything all at once. This philosophy is reflected in the significant upgrades of our upcoming launch of Parchment 7. With this release, we are furthering our transformation from an eTranscript exchange service to a credential management system. Similar to the instructional side, where the course management system morphed into a learning management system, we've created a new category with credential management.
At Parchment, we know that it's about more than transcripts and making academic credentials digital. The bottom line is that it's really all about the learner. While sharing diplomas or certificates online is amazing social validation for your college or university that raises awareness and drives interest, most importantly, your learners are empowered, more marketable and ultimately more successful.
Learn more: Download "Extending the Credential. Empowering the Learner" white paper.
There's always more to learn.
Ready to feel the power of Parchment?
I'm a student or a learner
I work at an institution or business