BACK
Higher Ed, K-12, Parchment News
Scrip-Safe Joins the Parchment Family!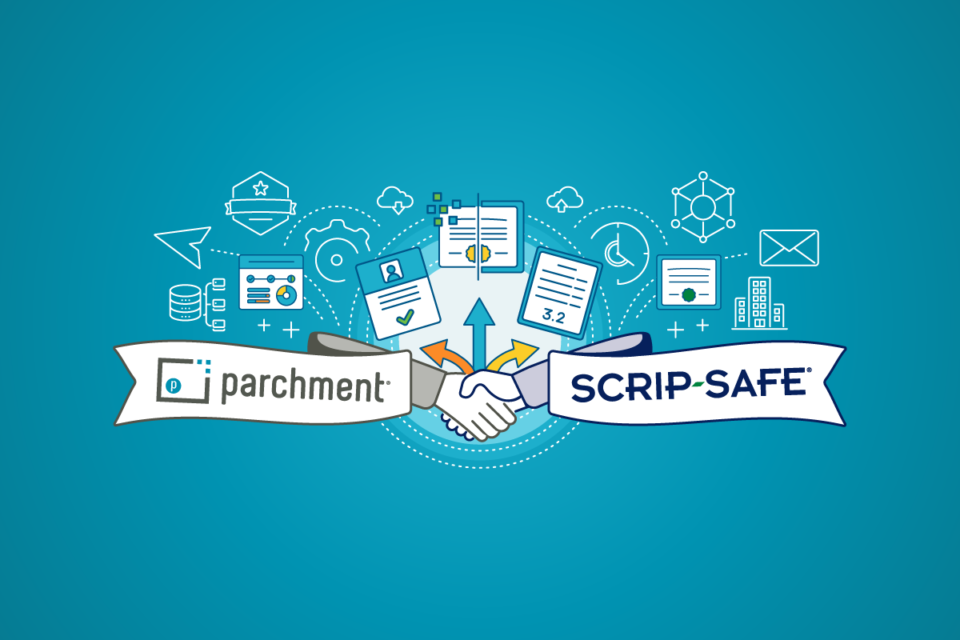 Parchment is excited to announce that Scrip-Safe is joining the Parchment family! Bringing Scrip-Safe's team into Parchment amplifies Parchment's capacity to support the rapid adoption of multiple credential types supported on Parchment Award. Scrip-Safe's long history of high-quality print products and customer service will further enhance Parchment's innovative diploma experience for learners and institutions we serve today and in the future. And best of all, the Scrip-Safe and eScrip-Safe teams are now brought back together to service the largest global credential network. Not familiar with the history of Scrip-Safe? Well, we can give you the short, short version of the story: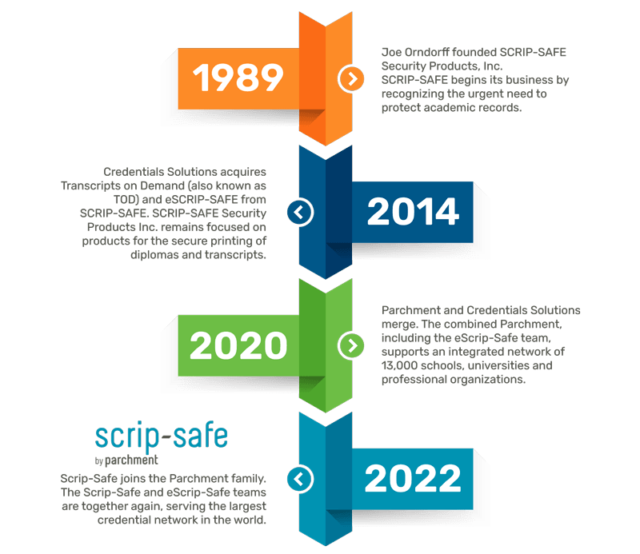 "It was amazing to see the team together in meetings again after all this time," Matt Pittinsky, CEO of Parchment shared. "Bringing back together their deep print and digital experience gives us the ability to serve our Parchment Members and their learners even more reliably."
While Parchment is excited to bring the band back together, the real win for the community is in the expansion of service levels for our customers.
"Scrip-Safe has an incredible heritage of serving its customers diploma and transcript services," said Kevin Martin, General Manager of Higher Education at Parchment. "As a combined company, our Members will see the immediate benefits of a comprehensive credential platform, Parchment's expanded print capacity, and our ability to scale our operations to meet our growing set of Diploma Services customers as we continue to support their expanding credentialing needs."
Come visit us at AACRAO this year and we'd love to meet with you and answer any questions you might have. In the meantime, we've put together a quick FAQ to get you started.
Not going to AACRAO but still interested in leveling up your print or digital services to your learners?
There's always more to learn.
Ready to feel the power of Parchment?
I'm a student or a learner
I work at an institution or business