BACK
Admissions, Higher Ed, Pathways
Simplifying the Transfer Process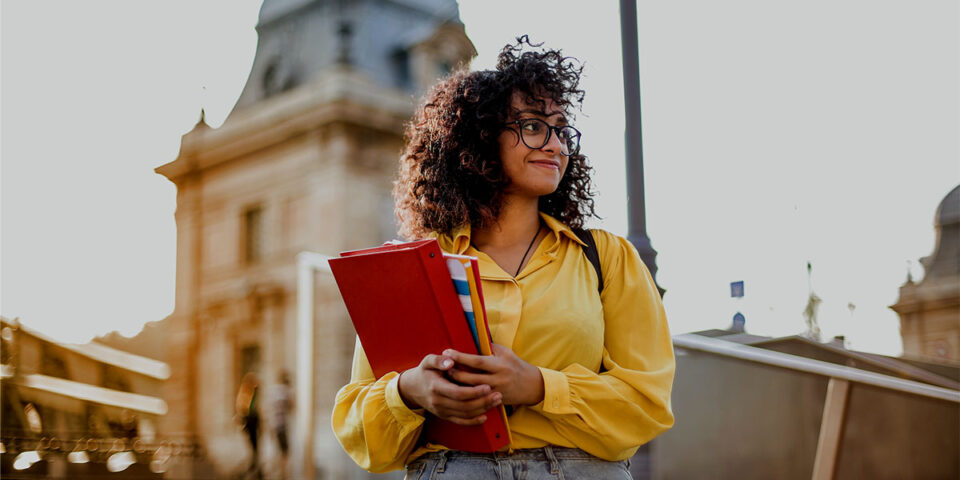 Ask any student who transferred from one college or university to another if the experience was simple, and you're likely to hear an adamant "NO!" But just because transferring has been a complicated and difficult-to-navigate process in the past doesn't mean it can't get better. We can improve the transfer experience for students.
The Impact of Credit Loss
Many students lose credits when transferring. Commonly referred to as credit loss, the majority of this loss is attributable to a student's credits typically counting as electives instead of counting as a general education requirement or as a course within their planned major area of study. In fact, according to a report released in 2017 by the United States Government Accountability Office, students lose an average of 43% of their credits as a result of a transfer. Consequently, students have to retake courses, which requires them to invest additional time and tuition costs.
The State of Transfer Enrollment
The recent undergraduate enrollment rate appears to validate the downward trend in higher ed interest among students in general. An updated research report by The National Student Clearinghouse Research Center (NSCRC) demonstrates that for almost all categories of transfer students, there has been a decline in enrollment. Specific to the upward transfer pathway (from community college to four-year institution), the continuing students' decline in enrollment rate for 2021-2022 was 12.4%.
"Fixing" the higher ed pathways for transfers continues to be a complex issue. Many factors come into play, including how colleges position transfer and what resources, such as counselors and transfer centers, are available to students. Take community college students as an example. In the Survey of Entering Student Engagement (SENSE), 78% of the polled students starting community college indicated transferring to a four-year college or university as an aspiration. Yet, only 31% of community college students actually do. More importantly, of those who do transfer, less than half obtained a bachelor's degree within six years.
How Can Technology Help?
How can technology-based solutions help simplify and improve the transfer experience? To be of real service to students, transfer articulation data needs to be accessible and searchable in ways that students can use effectively. Students need to be able to see whether – and how – a course will transfer to the institution that they wish to attend. Searching by specific general education requirements and by courses in their target major are two ways that students can avoid credit loss. The California Virtual Campus – Online Education Initiative (cvc.edu) and Maryland's ARTSYS are examples of such systems that give students a powerful tool to find courses and ensure that the courses they take will transfer appropriately.
Additionally, mapping agreed-upon pathways (e.g., California's Associate Degree for Transfer for community college students to transfer to the California State University system) and providing greater transparency empowers students to plan their path, find the courses they need, and stay on track to transfer successfully. Other tools, such as a mechanism to compare a student's completed coursework to the requirements for transfer, provide an easy, ongoing way for students to stay on top of their progress.
Mobility: A Student-Centered Approach to Transfer Success
Supporting student mobility by helping students prepare for and eventually transfer can be a more student-centered and productive experience for both the student and the institution. If that is achieved, students will not only save valuable time and money, but they will also be more likely to graduate. And as we all know, graduating with a college degree brings many added benefits such as increased earning potential, greater job satisfaction, and even better health.
There's always more to learn.
Ready to feel the power of Parchment?
I'm a student or a learner
Order