BACK
Parchment News
Student College Choices Drive Parchment's Fifth Annual College Rankings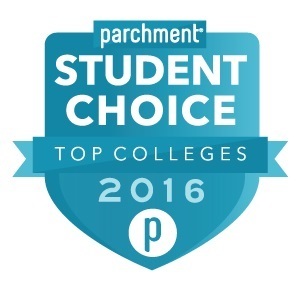 The Class of 2015 has offered advice to the Class of 2016 that includes: "College isn't the goal, it's a way of reaching your goal." Wise words from the next generation of leaders.
As the Class of 2016 continues to rely on the Class of 2015 for information on college, look no further than the 2016 Parchment Student Choice College Rankings. More than 86,000 seniors from the Class of 2015 reported to Parchment that they had to choose among 154,000 admissions acceptances across 700 different universities! These choices, as reported to Parchment by college-bound students drive the results of Parchment's annual college rankings.
But how does it work?
Imagine that your college choice was treated like a chess tournament. Schools would be ranked by the total number of matchups won against another school as well as the ranking of the school they faced in the matchup?  Example, you've been accepted to Arizona State University (ASU) and the University of Arizona (U of A). Which school do you choose? If you choose ASU (more matchups all time), then ASU is awarded points and U of A loses points. The more points a school earns, the higher their ranking.
Where is the Class of 2015 going?
Parchment's Student Choice College Rankings offer some interesting results. As you'd imagine, for the third consecutive year, Stanford University is the top student choice. (who's going to turn Stanford down?) Student choices vary each year as a result of various environmental factors. This year's rankings highlighted several Liberal Arts Colleges on the move. Harvey Mudd College in Claremont, CA moved up twenty spots from last year's rankings to the No. 3 spot in 2016.  Other Liberal Arts Colleges on the move included Swarthmore College in Swarthmore, PA, Pomona College also in Claremont, CA and Bowdoin College in Brunswick, ME ranked 11th, 12th and 13th respectively by students. Unique to the 2016 rankings, Harvard University dropped 39 spots, from the No. 2 position last year to 41 this year.
What should the Class of 2016 do?
Parchment's college rankings are pulled directly from the students using the college admissions tools on Parchment.com. Parchment's college admissions tools are a free, online resource to help students and parents research colleges, discover their chances of admissions and see how they stack up with their peers. Check them out today!
There's always more to learn.
Ready to feel the power of Parchment?
I'm a student or a learner
I work at an institution or business