BACK
K-12
The Right Fit: How to Help Students Find the Best School for Them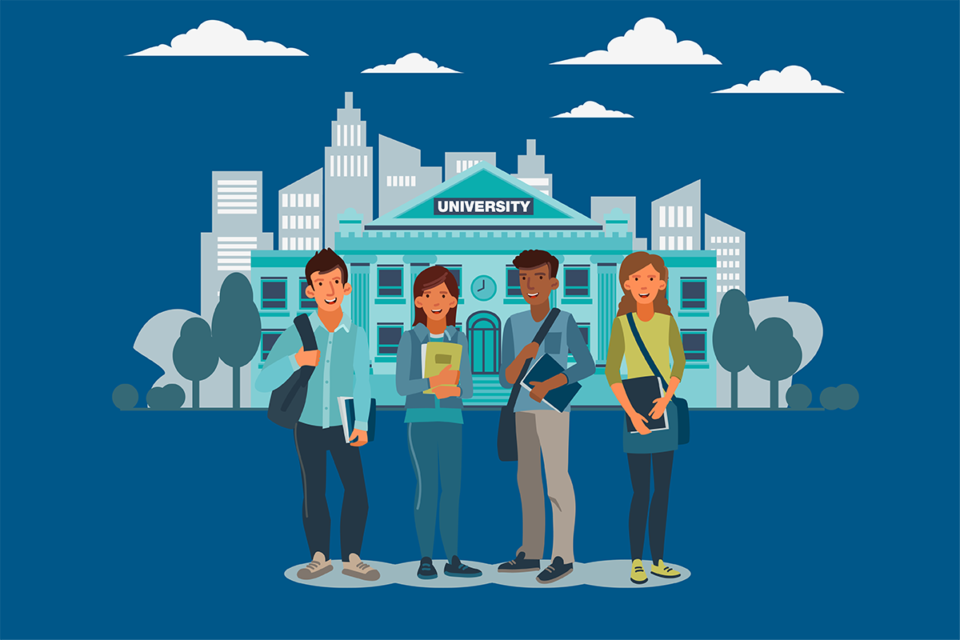 Some students have spent the last few years of high school thinking about their dream college and pictured themselves walking around campus, attending classes and participating in extracurriculars. On the other hand, some students have not even the slightest clue where they want to go. As a high school counselor, you play a key role in these students' lives at this time, as you can be a valuable resource for advice.
Here's how you can help your students find the best college or university for them:
1) Find time to get to know your students better
Each student has unique wants and goals out of their college experience. Take some time to meet with your students and get to know them from a personal and educational perspective. What do they want to study? Are they interested in the traditional college lifestyle? Have they thought about going to a community college? Do they want to be part of extracurriculars?  These are valid questions that can help you eliminate some contending universities right away.
2) Talk about your college experience
Most alumni preach their alma mater and there's no harm in that. Perhaps your students are interested in learning about your own college experience. This can encourage them to learn more about the school you attended or may sway them to choose a university that's completely different. Your experience can be a valuable resource for your students who have no idea where to get started.
3) Share valuable resources
Whether your students narrow their options down to a few universities or they still are not sure where they want to go, research can come in handy. Share resources with your students, such as pamphlets, and guide them to check out college websites. Some universities are taking advantage of social media outlets as well, and this can give students an inside look at campus life at the university.
4) Encourage consistent action
The more time students look into colleges, the more information they have to make a final decision during the application process. Encourage your students to be consistent in their research during this time and not to let the decision making process fall by the wayside. Students can reach out to college administration staff for more information on their schools, and can even schedule a tour of the campus if they need a closer look at the university.
5) Give them peace of mind
The last thing you want your students to worry about is their transcripts and whether they'll make it to the colleges in time during the application process. There's no reason to rely on a fax machine and manage your time to send dozens of transcripts in a day when you have a digital solution to consider. Parchment Send is a transcript delivery service that allows you to send records digitally in a customizable way. As soon as you've helped your students decide where they want to apply, you can send their transcripts and other necessary documents right away with the click of a button. No hassle whatsoever.
Learn more about the solutions offered by Parchment today.
There's always more to learn.
Ready to feel the power of Parchment?
I'm a student or a learner
I work at an institution or business