BACK
K-12
The State of K12 Cybersecurity in 2023 — Future-Proofing Your Institution's Security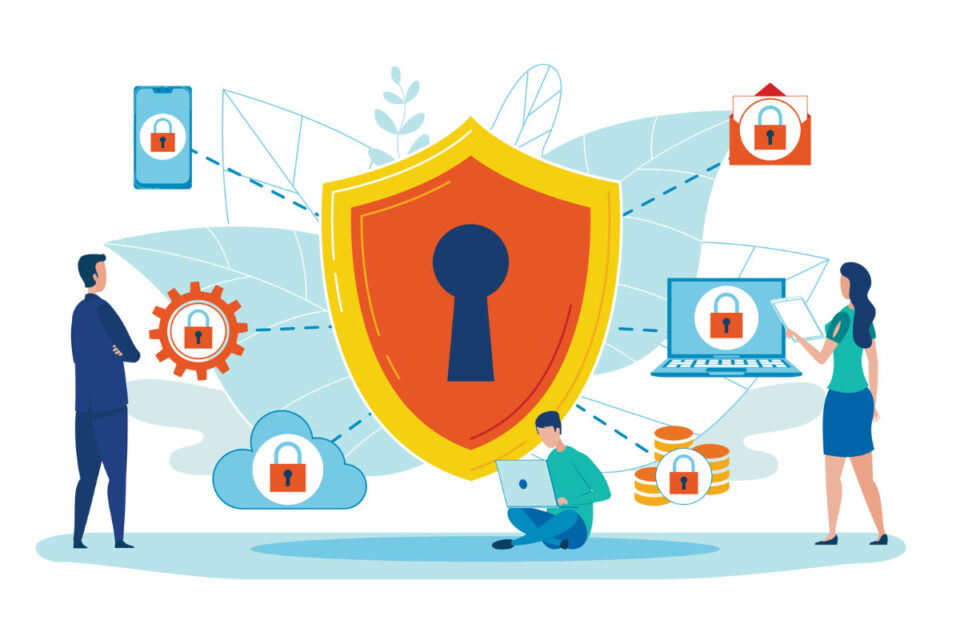 With the accelerated development of technology in recent years, cybersecurity continues to be top of mind for organizations across industries, and the education sector is no exception. Today, the U.S. Government Accountability Office (GAO) reports that cyberattacks targeting K12 schools have increased dramatically worldwide — disrupting school operations and education instruction, impacting students, teachers, faculty and even parents. 
Read on for an overview of K12 cybersecurity today and the solutions schools can leverage to minimize risk, enhance security measures and protect valuable data and learners. 
A Closer Look at Cybersecurity and K12 Today
A survey from K-12 Dive found that among lower education institutions, 47% reported an increase in the volume of cyberattacks. These growing data breaches across educational institutions are not only costly, but also put a considerable amount of sensitive and confidential information at risk.
Some of the most common techniques used by cybercriminals to target schools include:
Phishing.
Ransomware.
Distributed denial-of-service attacks.
Video conferencing disruptions. 
When these attacks occur, institutions are faced with correcting the fallout and are forced to take multiple factors into account, including:
The cost of downtime.
Data recovery.
Device and network repairs.
Security updates.
Lost opportunity.
Ransom payments.
The full impact on learners. 
According to GAO, monetary losses incurred by school districts ranged from $50,000 to $1 million in 2022 due to expenses caused by a cyber incident. These detrimental costs are compounded by lower student satisfaction and retention levels in the long term. 
Solutions to Protect Student Data
Over the years, the delayed progress on cybersecurity measures and the value of sensitive data from key parties in the education sector have quickly made schools an easy target for cybercriminals. In response, educational institutions are turning to solutions for record management and verifiable digital credentials to improve learner data security and help build trusted digital identities. 
Why? Verifiable credentials are tamper-resistant and privacy-preserving, using cryptography to enable learners and other stakeholders to store, protect and share data securely. With streamlined systems for record management and digital credentials, K12 schools can proactively address and prioritize cybersecurity and student data privacy issues. This ultimately lessens the burden on institutional faculty members and creates hours in the week that can be spent on higher-value work. 
With the growth of these digital solutions in mind, how can organizations find a partner they can trust?
Partner With the Most Trusted and Secure Credential Exchange Worldwide
Developments in cybersecurity are continuously evolving, making it essential for educational institutions to stay proactive in their security measures — and solutions from Parchment can help.
Our comprehensive academic credential management platform is easy to apply and offers streamlined and systematic integrations to lighten the load on your teams. At Parchment, we understand future-proofing your school's cybersecurity requires continuously looking ahead, so our solutions are always evolving to keep pace with ever-changing industries and security needs. 
Our best-in-class solution enhances internal efficiencies, increases capacity, automates operations and consolidates systems without sacrificing quality output — all while promoting compliance with applicable laws such as the Family Education Rights and Privacy Act (FERPA).
Are you looking for a secure and trusted credentialing solution that is consistently evolving to meet the needs of all key parties? Talk to us today to get started.
There's always more to learn.
Ready to feel the power of Parchment?
I'm a student or a learner
Order