BACK
Parchment News
Two Free Resources To Get You Ready for Back To School
Students are swarming your halls once more! It's exciting to have them back with all of their energy, laughter, and excitement about the year ahead of them. But in a few weeks, they'll start knocking on your door wondering how they order their transcripts (and other records too!)
Be ready to answer these questions quickly and easily with these two resources:
Hang A Poster
Download or order a free printed poster and hang it prominently in your office. Then when students come in and start asking … you can just direct them to the instructional poster. Many schools have a computer there in the office so students can place their order right there.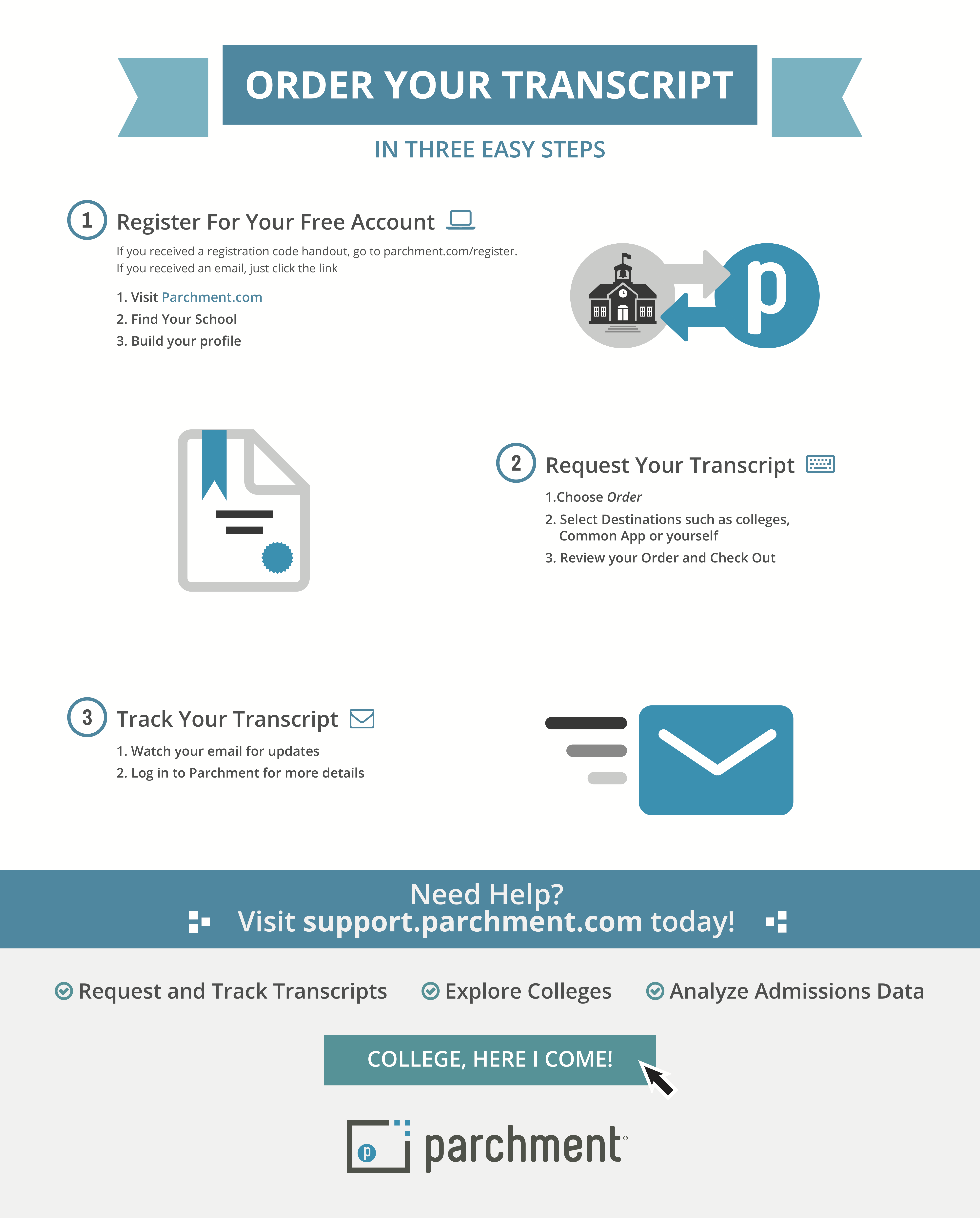 Print or Email How-To Handouts
For step-by-step instructions, provide this handout to students. There are links embedded in the document, so they can access the sign in page, the help center and more. It can also be printed and put on the counter for students who come into the office looking for answers. This is a perfect document to send to students, or link to on your website, to help make ordering records a breeze.
Tip: Parchment will continue to keep this document updated. So if things change, we'll make sure the instructions always match what students will see. So it's a good idea to use this URL, so you'll know you're always up to date!
Don't forget to sign up for Training! We released some enhancements this summer – you'll want to get up to speed on all of the new features. (Like canceling orders, woohoo!)
There's always more to learn.
Ready to feel the power of Parchment?
I'm a student or a learner
I work at an institution or business