Accelerate Your Transcript Processing Time
With Parchment Receive Premium + Data Automation
powered by Raptor OCR & EDI/XML Data Import
1 transcript processed = 1 button click.
Typical 20+ min processing time
versus 1 button click, you be the judge
Get Faster in the Admissions Office
Annually, almost all transcripts received by higher education institutions are electronically transmitted as PDFs. The manual entry of transcript data is a painful and time-consuming process. It's time to get rid of that manual processing once and for all.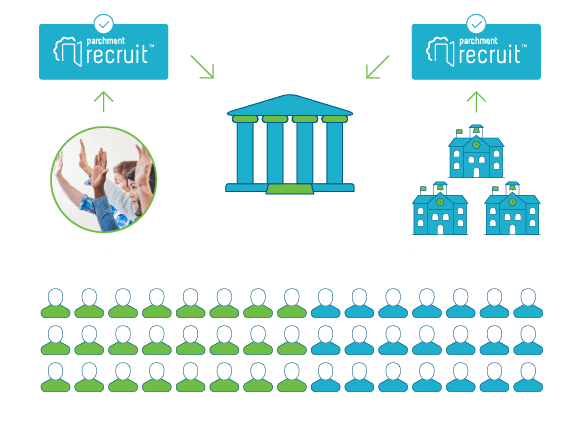 Modernize Your Admissions Process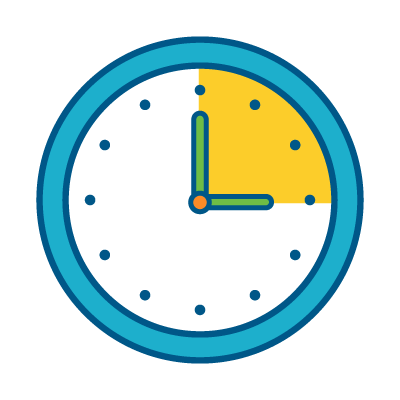 Save Time for More Important Projects
Manually keying the data for a single transcript — including dozens of courses with numerous terms, class titles, units, and grades — into your student information system (SIS) can take 20 minutes or more. With Parchment Receive Premium + Data Automation, each transcript can be processed in just one click.
Process Transcripts Faster Than Ever Before
Depending on the higher education institution, documents for anywhere from 100 to 100,000 applicants are received during each admissions cycle, and most of that happens at peak times of the year. Get rid of that backlog of transcripts by having Parchment do the heavy lifting for you.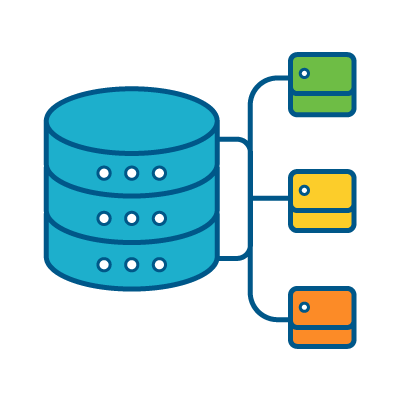 Obtain More Data for Better Admissions Decisions
With Data Automation comes the ability to extract — at your fingertips — more nuanced information for a more holistic view of your applicants. More data equates to more sound admissions decisions.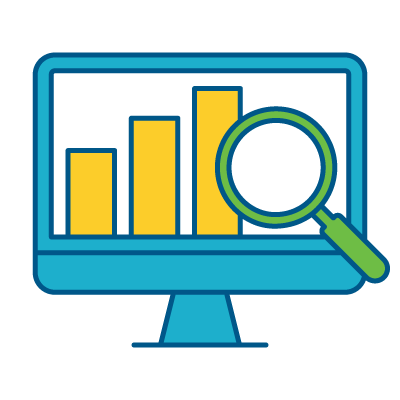 Increase Your Admit Yield
Not only do you make better decisions with Parchment Receive Premium + Data Automation, but you are also able to meet the quick timelines that students expect in order to plan their next steps. Faster admissions decisions mean proactively engaging with students earlier and potentially increasing admit yield.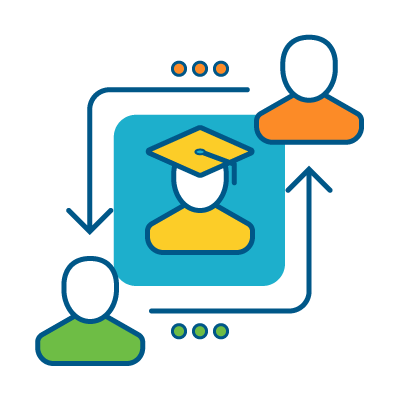 Provide a Better Prospective Student Experience
A student's experience with your institution begins long before they even set foot on your campus grounds. With Parchment Receive Premium + Data Automation on your side, your prospective student maintains a positive experience with your institution, with fewer manual processing errors and quicker admissions decisions.
The ability to streamline and seamlessly import transcripts being sent as PDFs from high schools to higher education institutions as data – vis-a-vis artificial intelligence (AI) utilizing algorithms, optimization, and optical character recognition (OCR) – is a pivotal turning point that yields multiple benefits for college and university Admissions offices.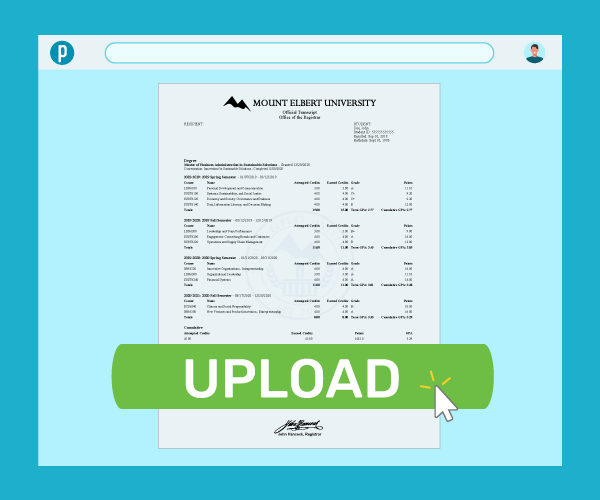 You upload a student's PDF or imaged transcript.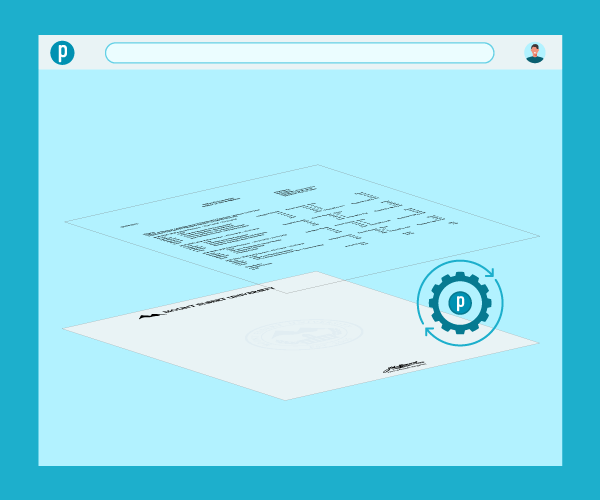 Parchment's Data Automation add-on automatically extracts transcript data (terms, enrollments, grades, course titles).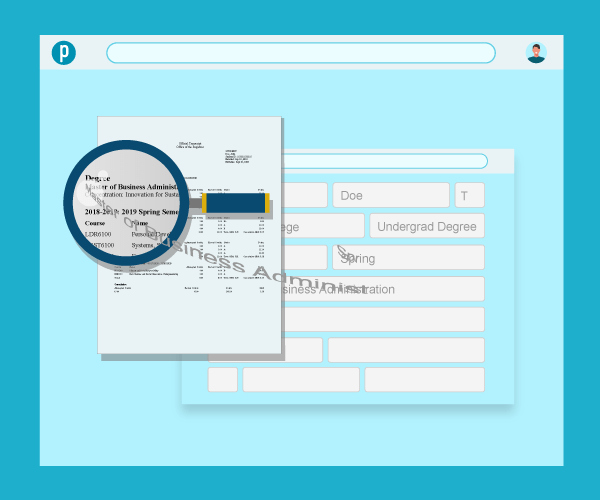 You post the student's data into PeopleSoft almost entirely touch-free with Parchment Receive Premium.
The University of Houston
and Parchment
The University of Houston has seen incredible results after implementing the Parchment Receive Premium – Data Automation add-on. Before Parchment + Data Automation, the Admissions Office was inundated with thousands of PDF transcripts that had to be manually processed, plus adhere to new mandates for capturing high school coursework. Since implementing in November 2022, they have:
Processed over 30,000 total transcripts

Automated reading PDFs and Images

Saved hundreds of hours

Sped up their admissions process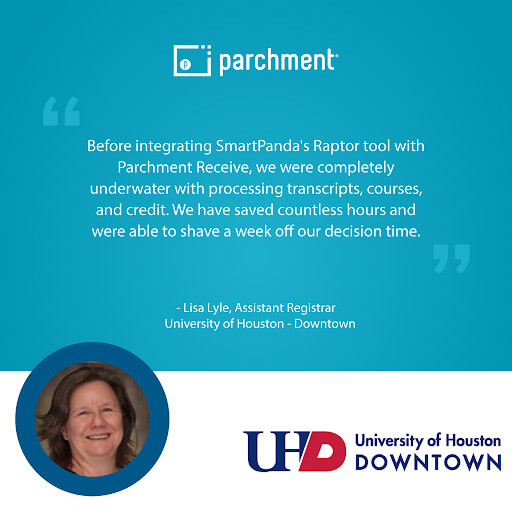 Why Parchment Receive Premium +
Data Automation is Better Than OCR
With Parchment Receive Premium + Data Automation, your Admissions Office benefits from not only OCR, but also from built-in intelligent algorithms. How is this different from other OCR-based solutions? Like OCR solutions, the Raptor tool, which powers Parchment Receive Premium + Data Automation, automatically searches a PDF or imaged text, identifying terms, classes, units, and grades. Additionally, Parchment Receive Premium + Data Automation:
Pulls data into digitized format and brings it into your student system.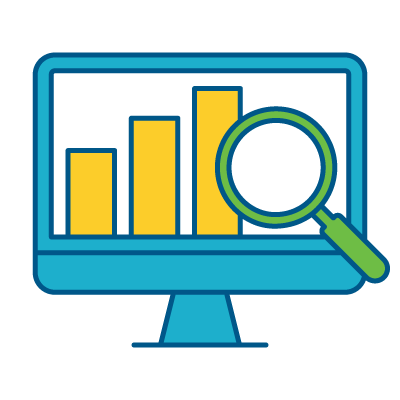 Scales over time. Its flexible and intelligent learning engine is powered to learn new formats, adapt, and adopt accordingly.
As the leader in the digital credentialing space, Parchment continuously seeks to innovate every aspect of the student credentialing process. Transcript data automation is the next puzzle piece that Parchment solves to smoothen and shorten the complex and lengthy Admissions process.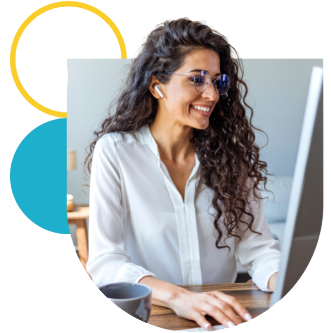 Let's connect for a better future.
I work at an institution or business