Parchment Connect National 2017 Washington D.C. March 2 - 3, 2017
Bringing Community to the Network
Join your peers from across the nation in the largest eTranscript and credential focused conference, Parchment Connect National. The best and brightest from the Parchment network come together for a two day conference of peer led sessions and expert keynotes.  From experiential and competency transcripts to automation, to new practices for improving your Parchment ROI, this conference is designed for you. Come and meet the person on the other side of the exchange!
Agenda & Sessions
Pre-conference Activities:
Parchment Summit: A one-day thought leader event to foster collaboration between technologists, practitioners, higher education leaders and employers to innovate credentials. While it's free for Parchment Connect attendees, you must register separately. To get your free registration code, register for Parchment Connect National first, and you will receive a code for complimentary registration at the Parchment Summit.
Wednesday, March 1, 2017: 9:00 AM – 4:00 PM Separate Registration Required
Parchment 101 Training: Get specialized training on each Parchment product. Parchment experts will conduct training and answer your questions. This is a great opportunity to get focused one-on-one information. Register for training by adding it as a ticket type when completing your Parchment Connect Registration.
Thursday, March 2, 2017
Parchment Connect National Begins:*
12:30 – 1:30 Lunch and Opening Keynote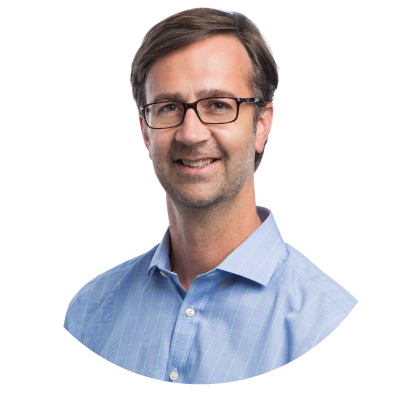 Kevin Carey
Kevin Carey directs the Education Policy program at New America. He writes regularly for The Upshot at The New York Times and has written feature articles for Wired, The New Republic, Pacific Standard, Washington Monthly, and other publications. He is a contributing writer for The Chronicle of Higher Education and edits the annual Washington Monthly college guide. His book, The End of College: Creating the Future of Learning and the University of Everywhere was published by Riverhead in 2015.

1:40 – 2:30  Breakout Educational Panels
Our Experience Issuing Digital Diplomas
Participants in Parchment Award's Charter Member Program to issue digital diplomas or certificates share their motivations for going digital, what the process was like, and how it's meeting their goals. Heather Sharbaugh, Career Education Colleges; Michael Rendon, Texas A&M Corpus Christi Download

Perfecting Sending and Receiving
Always one of the most engaging session, this panel collects K12 senders and postsecondary receivers to pull back the curtain and see how sending and receiving student records can be made easier for both. Join this session to see what it's like on the other side of the exchange. Panelists from high schools and admissions offices
Integrating Parchment Send: No Matter Which SIS You Use
Representatives from institutions using PeopleSoft, Banner, CampusVue talk about their experience and how processing all of their records has impacted the registrar's office. Brad Barron, Furman University; Kaitlyn Roberts, Pennsylvania State University; Ann Marie Vickery, Holy Family University; Nauleen Perry, Delaware Technical Community College Download
2:40 – 3:15  Partner Showcase
Solved! XAP Helps Schools Meet College and Career Readiness Benchmarks
Learn how XAP is helping schools solve the problem of meeting state or local college and career readiness benchmarks. From our state-level partners to our national portal, our college and career readiness products continue to provide state of the art solutions. Presenter: Craig Bass

Seamless Flow, From Career Exploration to College Applications
Maia Learning engages students in planning their futures: exploring careers that fit their profiles; building academic, college, and career plans; and creating portfolios that tell their stories. New, seamless Parchment integration lets counselors submit student credentials with confidence, and track the entire process in one place. Presenter: Phil Roybal

Delivering the Personalized Admissions Experience Your Prospects Expect
Prospective students yearn to be engaged and communicated with as an individual. But effectively personalizing every experience is difficult and costly. Join Full Measure Education for a discussion on delivering the on-demand, individualized experience your prospects expect. Presenter: Greg Davies

The Future of International University Applications in a Networked World
By 2025, 8 million students a year will be moving to new countries for university. Recruiting international students is time-consuming and expensive: but what if there was a way to streamline admissions, reduce admin, and unlock a vast network of new students? BridgeU CEO Lucy Stonehill discusses the power of global applications. Presenter: Lucy Stonehill

3:15 – 3:30  Refreshment Break
3:30 – 4:20  Breakout Educational Sessions
Hello from the Other Side: Enhanced Transcript meets Co-Curricular Record
Hello…it's me, the academic transcript. I've been wondering if after all these years, you would like to meet. Hello from the other side: the co-curricular side. Learn about a new suite of products the University of California San Diego has launched through Parchment, where students can now request an enhanced electronic transcript and Co-Curricular Record. Then, participate in a debate about the potential positive impacts and challenges in innovating credentials. Kimberly Elias, University of California San Diego Download
Implementation Plan: Pilot to Execution
This session will provide a school district or an individual K12 school with planning ideas, sample documents, analysis of workflow and implementation strategies for a smoother launch. Wendy Martin, Michelle Banholzer and Regina Brown, Henrico County Public Schools

Innovation, Automation and Growth: Embedding Parchment into the Entire Student Journey
Penn Foster is an online school that supports, high school, career, and college students. We built customizations to entirely automate the process of sending transcripts, added automation to receiving them and having them evaluated. We are also going to embed Parchment Receive into our admissions process. Adopting Parchment across the spectrum of our institution has resulted in 200% growth, reduced labor costs, and increased revenue. Jennifer Thomas, Penn Foster Download

Our Parchment Receive Premium Integration Story
Transitioning from Basic Receive to Premium Receive has improved Loyola's processing times significantly. Learn how Loyola made the transition, the successes they're seeing by integrating with Slate. Integrating Premium into your Imaging System or CRM is easier than you think! Tim Carroll, Loyola University Download

4:30 – 5:20  Breakout Educational Sessions
Community Readout: Lumina, NASPA, and AACRAO's Comprehensive Student Record Project
Get an update on how the Lumina/NASPA grantees are innovating the comprehensive student record in this panel session. Bob Askins, University of South Carolina; Rodney Parks, Elon University; Erica Morrical, Indiana University Purdue University Indianapolis; Adam Johnson, Central Oklahoma University Download
Using Technology to Create A College Bound Culture
How to engage students and parents with technology when grappling with the complicated and tangled college admissions process. Discuss college matching tools, counseling techniques, and when technology should come to the rescue. Dr. Sheryl Neely, Atlanta Public Schools
A Comprehensive Credentials Solution for eTranscripts, Print and Mail, and Student Phone Support
Parchment offers more than just transcripts. Learn more about how Greenville Technical College is empowering their staff by redirecting their printing and support to Parchment. Mamie Boyd, Greenville Technical College; Barry Kane, Columnia University Download
How to get more digital documents through Parchment Receive Premium
Ball State University, Liberty University and George Mason University share how they are increasing the number of digital admissions documents they receive, and how that's making significant changes in how they process. Brad Hostetler, Ball State University; John Markides, Liberty University; Kathy Zimmerman, George Mason University
5:30 – 6:00   Round Table Discussions
Over drinks and light snacks have in-depth discussions about specific topics such as Dual Enrollment, International Credentials, Genius Bar.
7:00 – 9:00 The Evening Event
Plan to spend Thursday evening winding down with heavy hor d'oeuvres, drinks, and entertainment. All conference attendees are invited to join the evening event at the hotel.
Friday, March 3, 2017
8:30 – 10:00 Breakfast and Keynote by Matthew Pittinsky, CEO 
10:10 – 11:30  Product Roadmap Sessions
Parchment Send for Postsecondary: Product Roadmap and Best Practices.
Parchment Send for K12: Product Roadmap and Best Practices.
Parchment Receive: Member Focus Group & Training.
11:45 – 12:30  Networking Lunch and Closing and Round Table Discussions
Over lunch, network with your peers with topic-based round tables on Dual Enrollment, Working with State Departments, TREX/FASTER/SPEEDE, Reporting, and more.
Your afternoon is free for travel, sightseeing or additional networking with Parchment Connect attendees.
Session Tracks
Sessions about how credentials are changing. Suitable for all conference attendees.
Receive sessions are suitable for attendees who work in Admissions offices at postsecondary institutions.
K12 sessions are suitable for school counselors, registrars or secondary district attendees.
Exchanging credentials is a two way street between secondary and postsecondary admissions offices. This session is suitable for K12 and Admissions officers.
Send sessions are suitable for postsecondary records managers or registrars.