BACK
Higher Ed
6 Ways Higher Ed Institutions Can Target Gen Z Students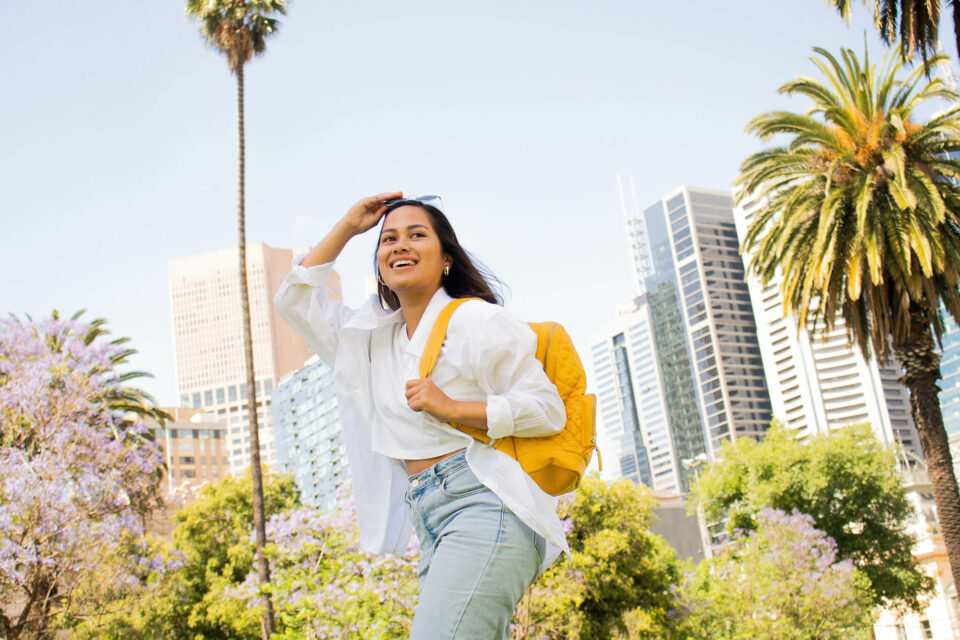 For higher education institutions, it's typical to have a marketing strategy that focuses on the timeframe between graduation and fall semester, or around the new year, when applications start rolling in. However, times are changing. Each generation of potential college students differs from the generation that came before – and so should your marketing approach. 
Gen Z includes those born between 1996 and 2010 and is the largest, most ethnically diverse generation. Because Gen Z grew up with ever-present technology (think: internet, smartphones, and social media galore) amid unpredictable times (think: 9/11, climate change, the pandemic), they have a unique mindset that must be considered to truly connect. 
Here are a few ways higher education institutions can get the most from their marketing strategies moving forward: 
Use technology to your advantage
Using digital tools to your advantage is a simple, easily repeatable move that can attract students. Consider a new and improved website as a part of your digital marketing strategy, for example. Make sure content can be found quickly and is easily digestible. Opportunities like SEO-based copy and a branded blog are simple ways to put your institution at the top of the search results and encourage students to learn more about what you have to offer. 
Create short-form video content
Create short videos (less than 90 seconds) that will get your message across quickly. Short-form video offers stronger engagement stats so take advantage of this strategy to build better brand awareness and reach prospects. Not sure where to start? Focus on areas that will answer your most received questions or solve for a problem that exists in today's climate – like the need for virtual campus tours or how your school is responding to the pandemic on campus. 
Take it one step further. Consider sharing your video content on platforms like Instagram, Snapchat, YouTube, and TikTok. Meeting prospects where they are extends your marketing reach and enhances the effectiveness of getting your message through. 
Deliver your message, quickly and authentically
You need to grab the attention of Gen Z-ers and grab it quickly! Studies show that you have about 8 seconds to make your connection – this might sound scary but it doesn't make it any less true! Don't fret – you don't need to get your entire message across in 8 seconds – you only need to be clear and upfront about what your content will cover. 
When it comes to the content itself, keep it real. Remember, this generation has been privy to technology since they were in diapers so they know how to filter what is and isn't worth their time. Focus on compelling and engaging storytelling. Consider testimonials, day in the life videos, or stories highlighting events, celebrations, or traditions at your institution. 
Focus on the practicality of finding a good job upon graduation
As we mentioned earlier, Gen Z has grown up during tumultuous times. Because of this, the generation as a whole is highly focused on practicality. They consider questions like, 'how much will earning my degree cost me?', 'how much will I be able to earn in a job once I've graduated?', and 'how quickly will I be able to reach my goals?' 
Put a spotlight on these concerns and promote your institution's commitment to student success. Highlight cost-effectiveness, scholarship opportunities, job placement rates, career outcomes, and the average salary of your grads. Take it a step further and share testimonials from your graduates directly. No one paints a better picture of student success than students themselves.  
Reevaluate your current curriculum   
Marketing a specific program is one way to reach students who show interest, but that means making sure the program curriculum is relevant and timely. Take time throughout the year to ensure learning materials complement real-world opportunities and aren't outdated.
"Universities need to do a deep dive to determine if they are offering relevant information in their courses," Scott Cowley, a marketing professor at Western Michigan University shared with the American Marketing Association. "One in three undergrad programs in the U.S. don't teach a digital marketing or social media class…" 
As we mentioned earlier, prospective Gen Z students are practical and tech-savvy – they know what they need and aren't afraid to go find it elsewhere.  
Remember the overall purpose
Understanding the depth of the "why" is the most important factor in creating and maintaining a marketing strategy, as explained by Inside Higher Ed. Higher education marketers need to take a step back and evaluate everything the institution stands for, making the values, goals, and principles of the brand very clear. This can refuel the marketing strategy and enhance your institution's communicative efforts between the institution and its potential students. 
Consider how your school makes an impact and tell meaningful stories that showcase your values. Topics might include community outreach, important research or global influence you play an active role in, or social justice that focuses on diversity, equity, and inclusion. 
At Parchment, we have a suite of services built for higher education professionals that can help you make your institution more marketable to prospective students. From digital diplomas and CLR Services to recruitment and analytics, we've got you — and your learners — covered!
Reach out to us today to learn more about our offerings. Start the conversation here!  
There's always more to learn.
Ready to feel the power of Parchment?
I'm a student or a learner
I work at an institution or business