BACK
Admissions
Back to School: How to Prepare Your Office for the Fall Rush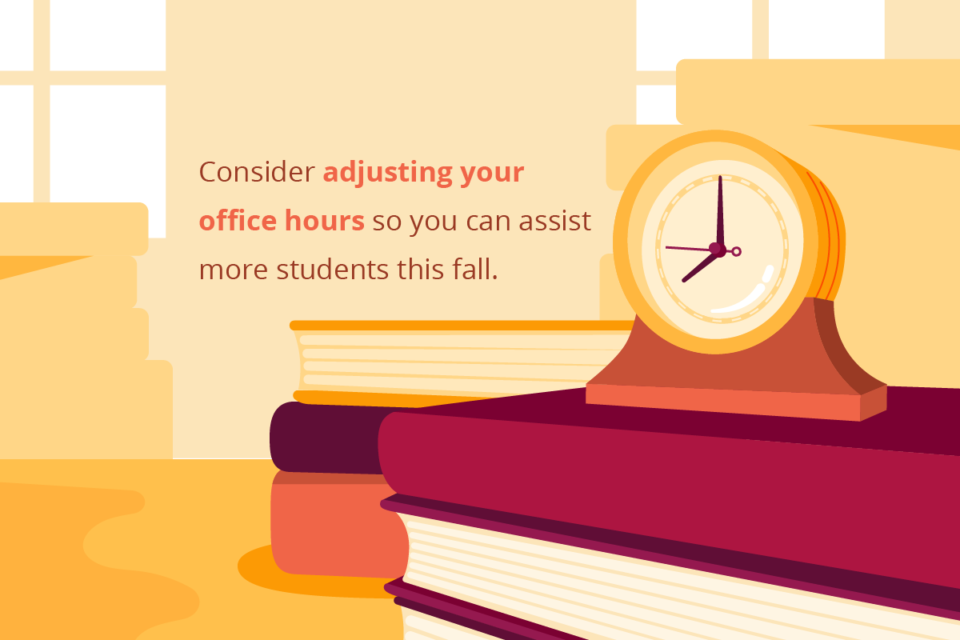 Fall has officially arrived. For many, that means it's time to visit the pumpkin patch and grab a delicious cup of apple cider. For you, it means making sure your incoming students are completing their application. You might be an institution that has an application deadline at the beginning of the new year or perhaps you're already busy processing early decision applications. Most colleges require students to send applications by the beginning of the new year, but some early action and early decision applications are due as early as mid- to late-fall, according to U.S. News and World Report.
Since you may see a large influx of college applications coming through this time of year, now's a great time to get reorganized and set yourself up for success. Here are a few tips for preparing your office for the fall rush
Readjust your office hours
The fall rush of college applications can seem overwhelming when you have so many other tasks to take care of. If you need to find some other time to keep the flow steady, consider readjusting your office hours. The extra 60 minutes you cut from the day to meet with students or other staff can be used to sort through college applications and other resources if necessary.
On the other side of the spectrum, if you've noticed a greater influx of students who want to come in and meet with you, consider readjusting your office hours in their favor. An extra 30 minutes in the morning and 30 minutes in the evening may gain you one or two more meetings a day.
Reevaluate your plans and set new goals
Think about this time last year. How did you handle the mass amount of students and college applications flowing into your office? What worked, and what didn't work? Now's a great time to reevaluate your current practices and set new standards to reach your goals.
Network and gain suggestions
What better way to gain advice about the hectic fall rush than meeting with other higher education admissions staff? Make time to network with other like-minded professionals for insight into what they're doing during this crazy time of year to ease the transition of back-to-school chaos. Not only does this allow you to gain advice, but it also gives you a chance to wind down outside of work.
Get organized
With so many student applications flooding your office, you may notice how time-consuming and inefficient paper filing has become. Gone are the days of relying on after hours to take care of that stack of applications – Parchment is here to streamline the process. Send and receive transcripts and diplomas with a simple-to-navigate digital interface that's customized specifically for your office wants and needs.
Parchment Receive, for example, is designed to help you create efficiencies in the collection of academic records. With one unified inbox, automated routed and filtering, you can streamline your workflow and simplify the application process.
Learn more about Parchment Receive and other solutions by Parchment today.
There's always more to learn.
Ready to feel the power of Parchment?
I'm a student or a learner
I work at an institution or business